The president of anti-corruption group Judicial Watch Tom Fitton was permanently banned on TikTok.
Judicial Watch is a conservative group that focuses on exposing corruption and misconduct by government officials.
Judicial Watch revealed the ban through Instagram. According to Fitton, his account was suspended without warning. 
The Instagram post read: "From Judicial Watch President @TomFitton: Well, the communists running #TikTok just "permanently banned" my account. No warning."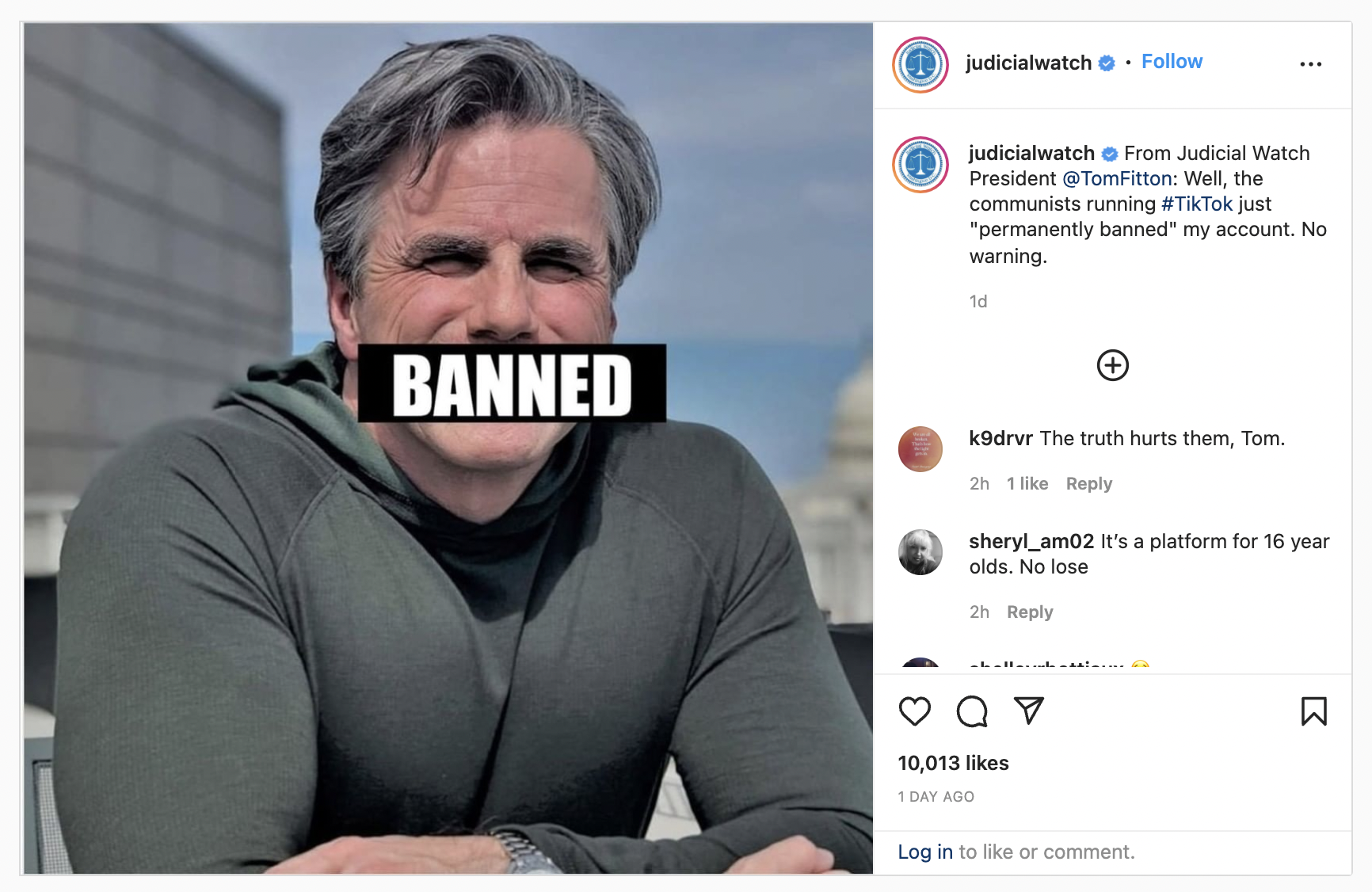 TikTok has been criticized because of its ties to the Chinese government. Its parent company ByteDance is based in Beijing and the company has been linked to the Chinese Communist Party. Critics fear that the popular social media app is used by the Chinese government to spy on the world as well as influence people through algorithms.