After calling out Facebook and Twitter for their censorship of leading conservative voices and saying that he is monitoring and watching the situation closely, President Trump has announced a new White House backed survey that allows people to report instances of politically motivated online censorship.
The survey was announced in a tweet from the official White House Twitter account.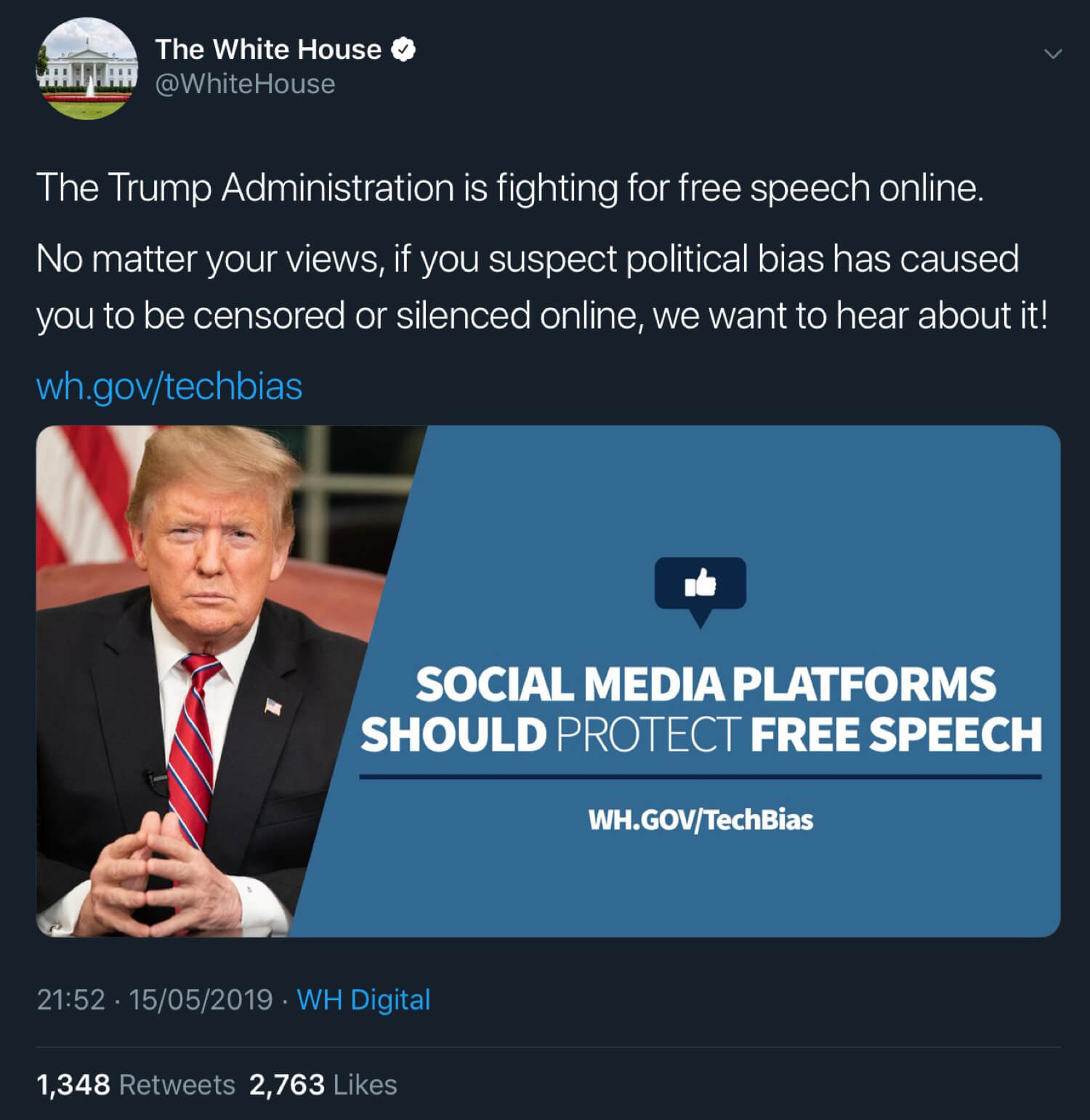 It reads:
"The Trump administration is fighting for free speech online.

No matter your views, if you suspect political bias has caused you to be censored or silenced online, we want to hear about it!
The link goes through to an online form which says:
"SOCIAL MEDIA PLATFORMS should advance FREEDOM OF SPEECH. Yet too many Americans have seen their accounts suspended, banned, or fraudulently reported for unclear "violations" of user policies.

No matter your views, if you suspect political bias caused such an action to be taken against you, share your story with President Trump."
The rest of the form then asks people to submit details of any online censorship they've experienced by answering:
What social media platform(s) took action against your account?
What happened to your accounts?
Was a specific post or tweet involved?
It also asks people to submit links to their social media profiles and upload screenshots to provide further evidence of any online censorship they've experienced.
The announcement of this survey comes after a month of escalating censorship on the big social media platforms. At the start of this month, Facebook removed a number of high profile, primarily conservative figures from its platform and labeled them "dangerous individuals," despite providing no examples of what any of the banned figures did to be "dangerous."
Trump responded to this with a series of tweets about online censorship where he said he was monitoring the censorship of American citizens on social media closely. He also specifically called out Facebook's poor treatment of conservative vloggers Diamond and Silk, Facebook's censorship of Infowars editor-at-large Paul Joseph Watson, and Twitter's censorship of actor James Woods.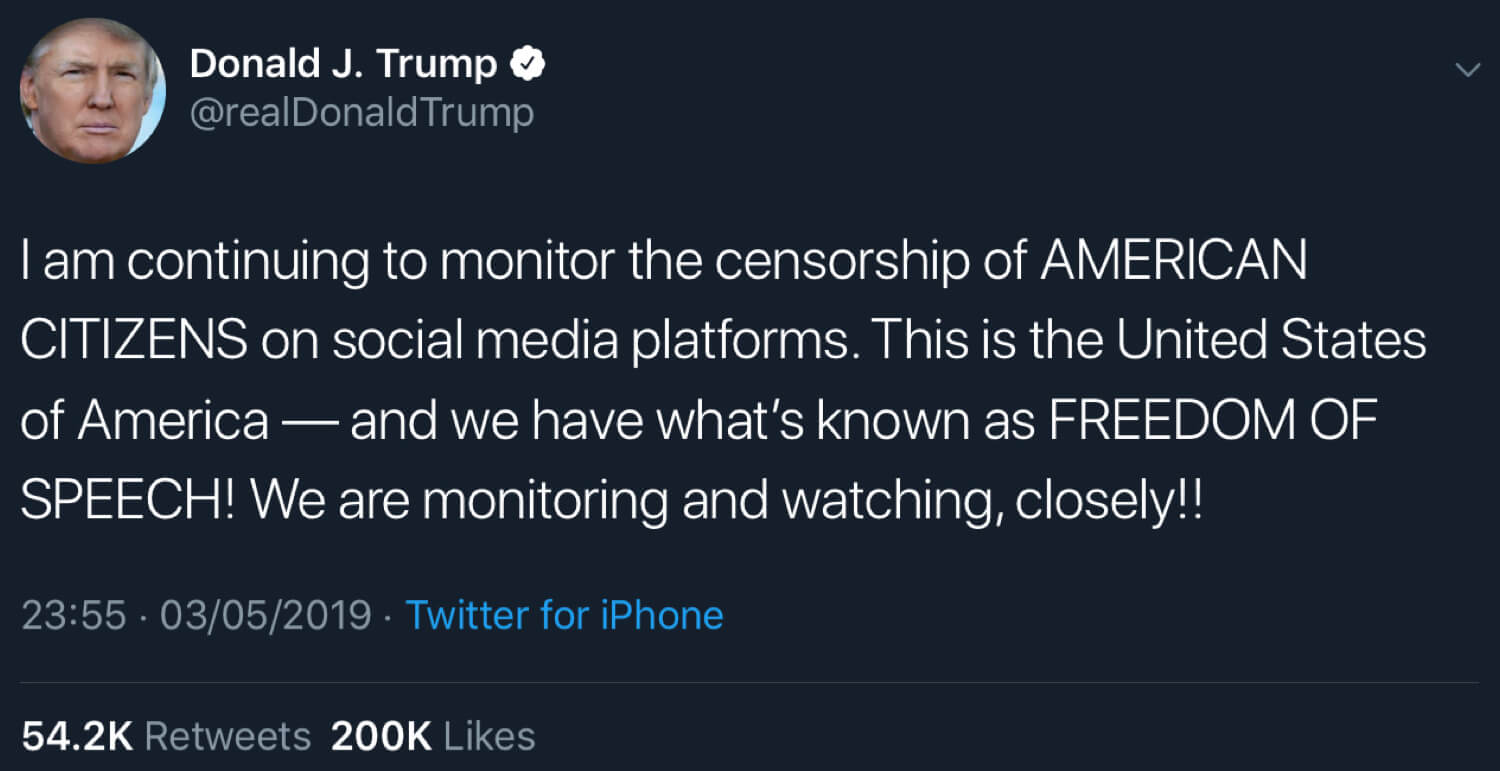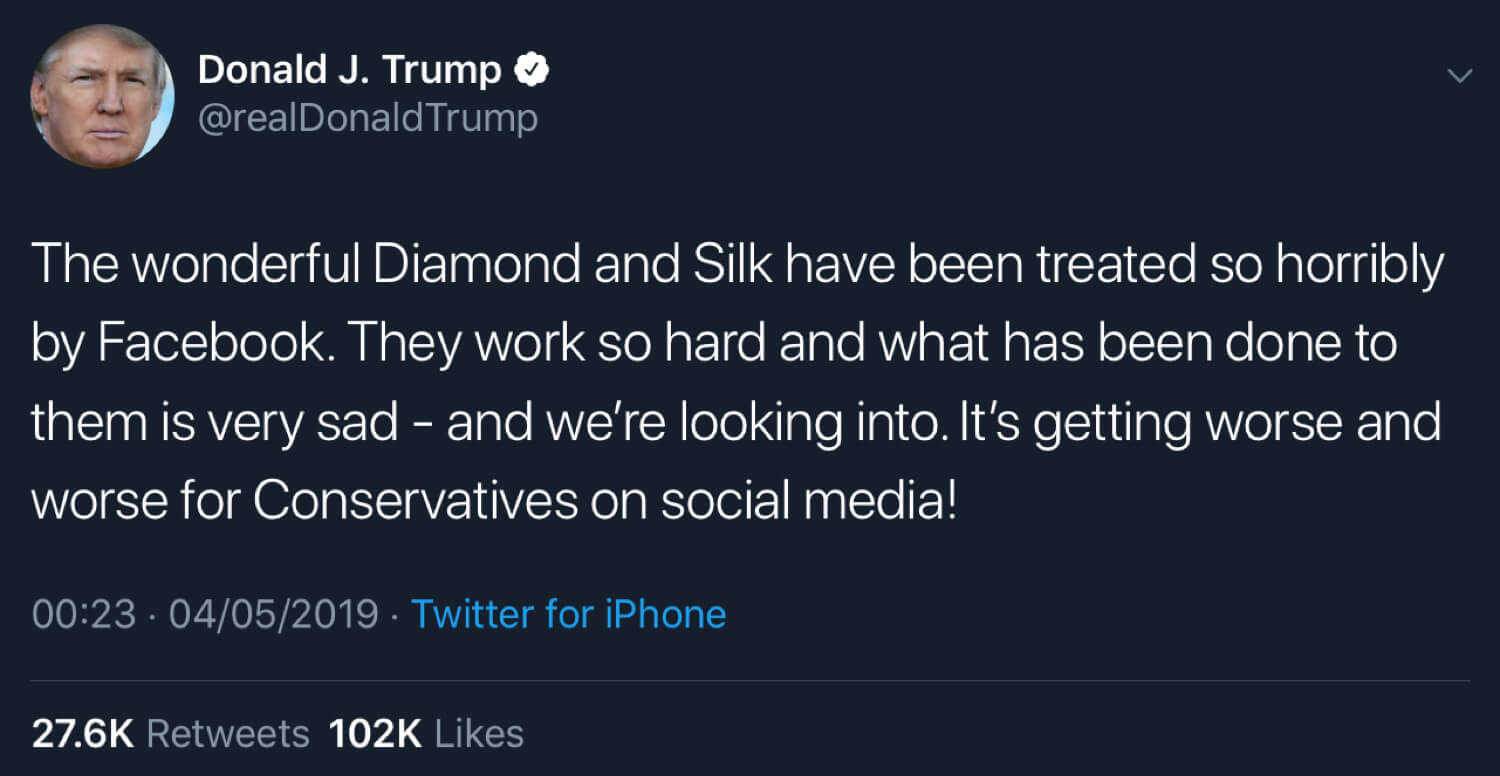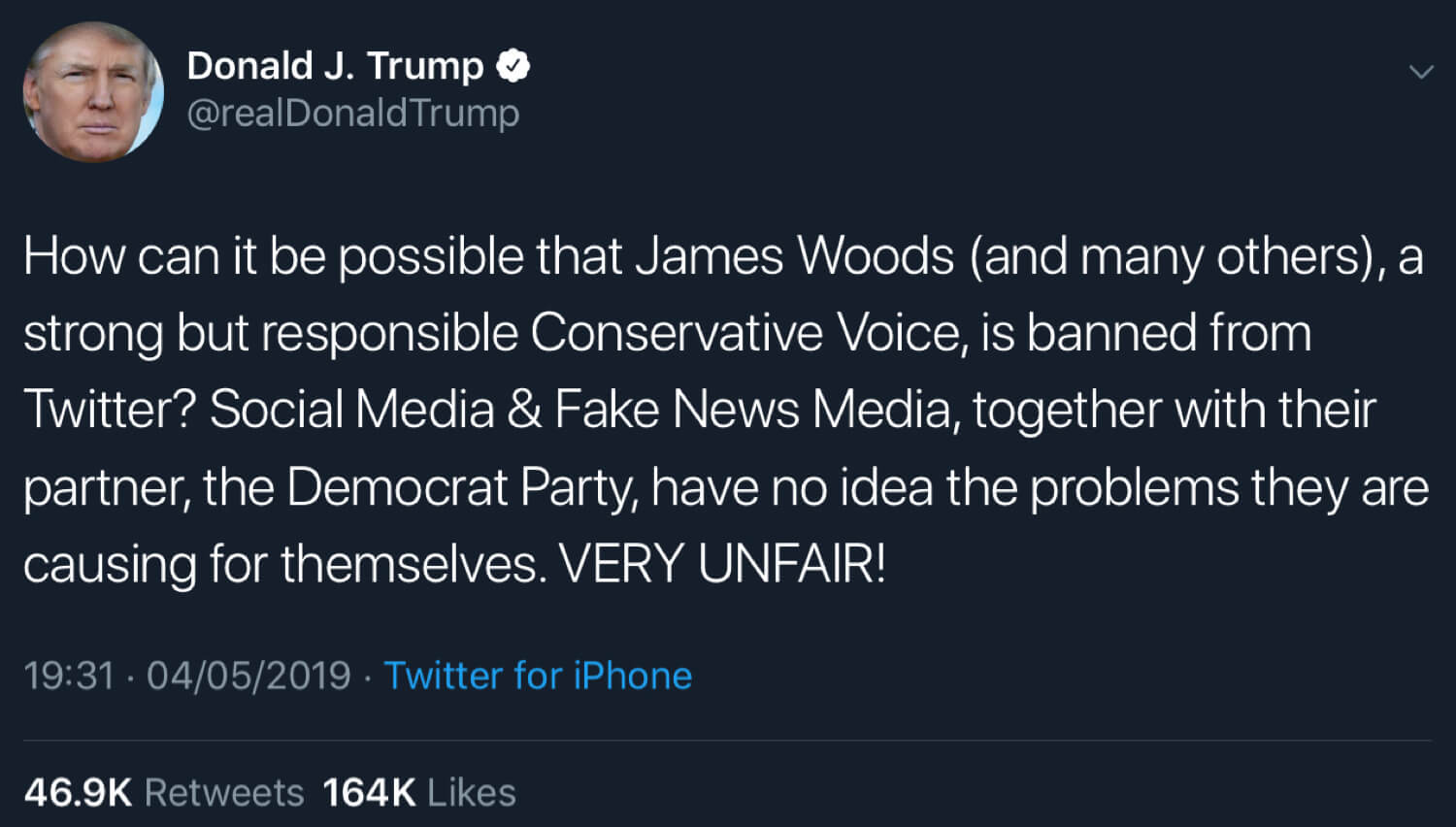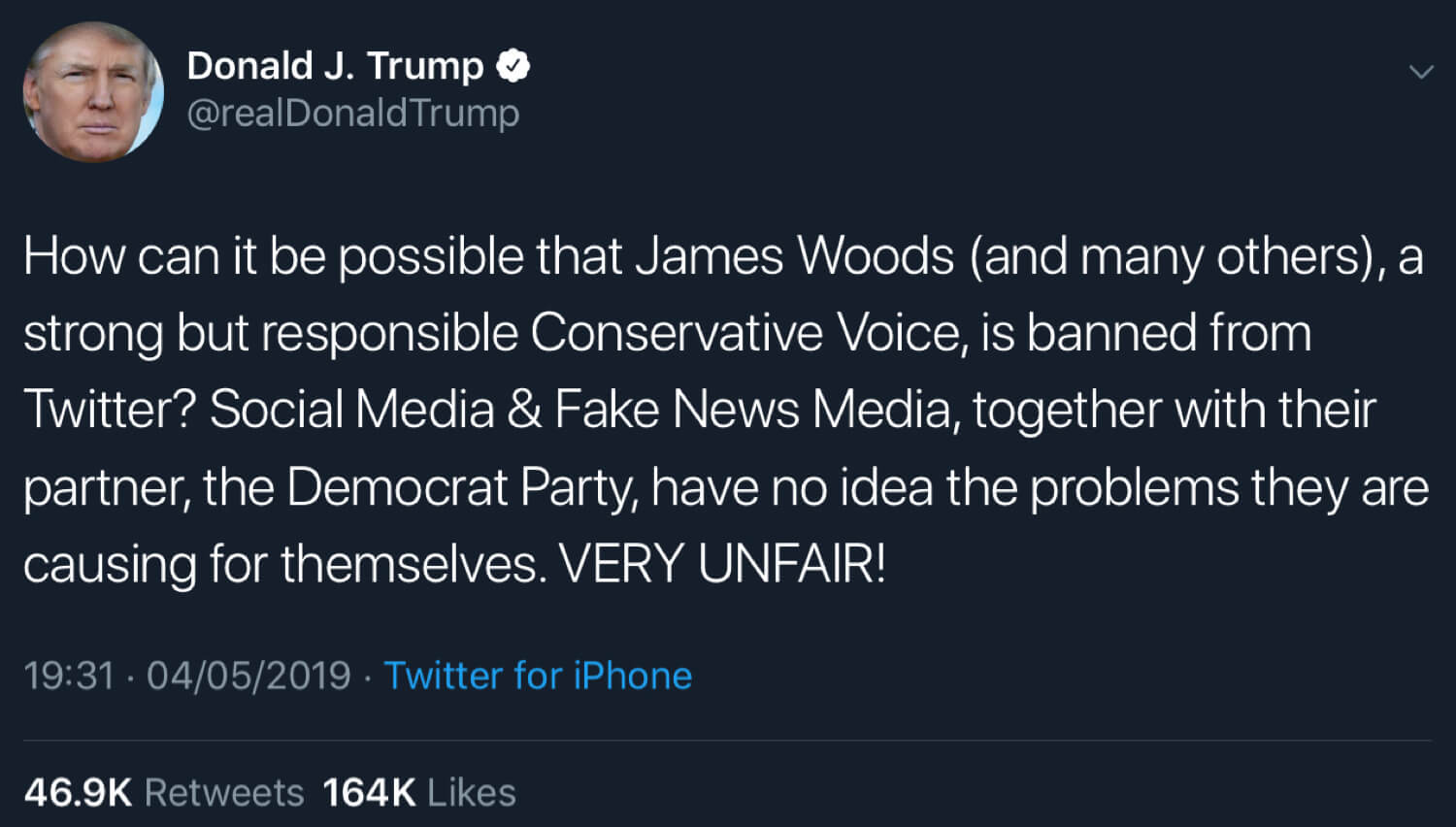 Despite Trump's warnings, the social media giants stepped up their censorship with Twitter suspending three more high profile conservative accounts less than a week after Trump's tweets.
Trump called this out on Twitter once again before launching this online censorship survey.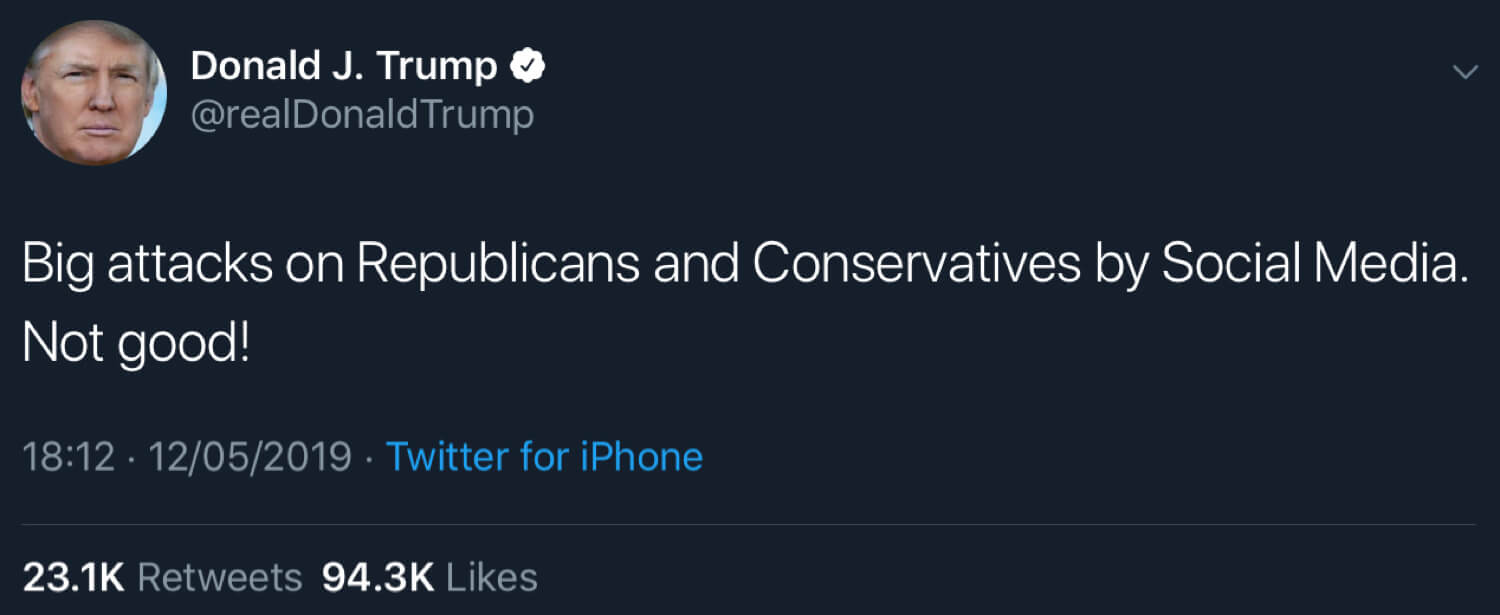 The survey represents the Trump administration's biggest action to date to address the issue of social media censorship.