US tech giant Twitter censored a popular article that was critical of Brazil's Supreme Court just a few days before the 2022 Brazilian general election this Sunday.
The article, "Brazil: The Most Important Election Battleground Against Global Communism In 2022," criticized the Supreme Federal Court of Brazil (Supremo Tribunal Federal or STF) and one of its members, Judge Alexandre de Moraes. The criticism focused on the alleged politicization and corruption of the STF and the way the STF and Moraes use their judicial powers.
According to the article's author, Matthew Tyrmand, one of his tweets that linked to the article was approaching half a million impressions on Twitter and had generated over 6,000 likes.
But Twitter then stepped in and blocked direct links to the article, disabled engagement on Tyrmand's tweet about the article, and labeled links to the article as "misleading."
Anyone who clicks or taps a link to the article that has been shared on Twitter is presented with a full-screen page that states: "Warning: this link may be unsafe." This page contains a large "Back to previous page" button that encourages users to return to Twitter. The only way for Twitter users to access the article from this page is to click or tap a small "continue" link at the bottom of the page.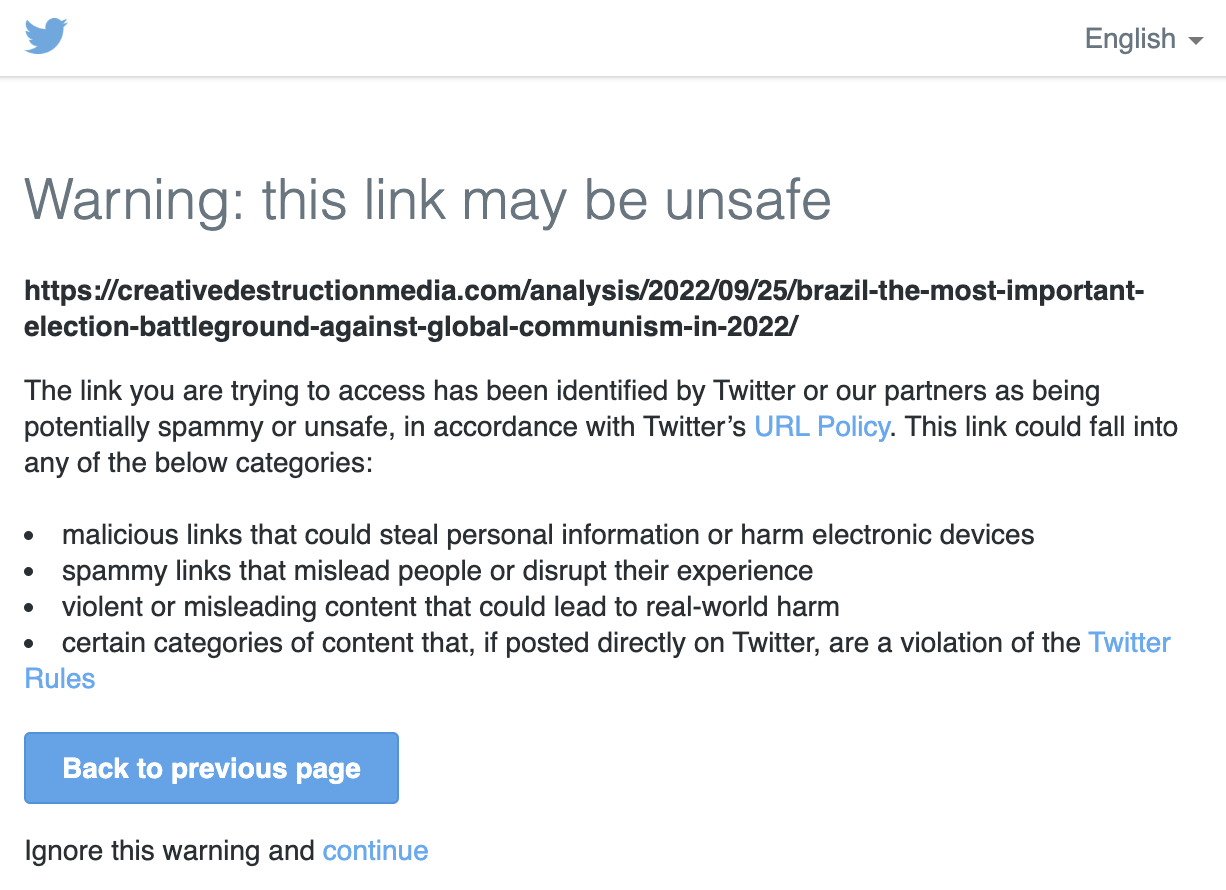 Twitter is also preventing users from replying to, sharing, or liking the Tyrmand tweet that linked to the article.
Additionally, Twitter has placed a large "misleading" label on the article that directs users to a page about "why the courts guarantee that electoral processes are safe and secure."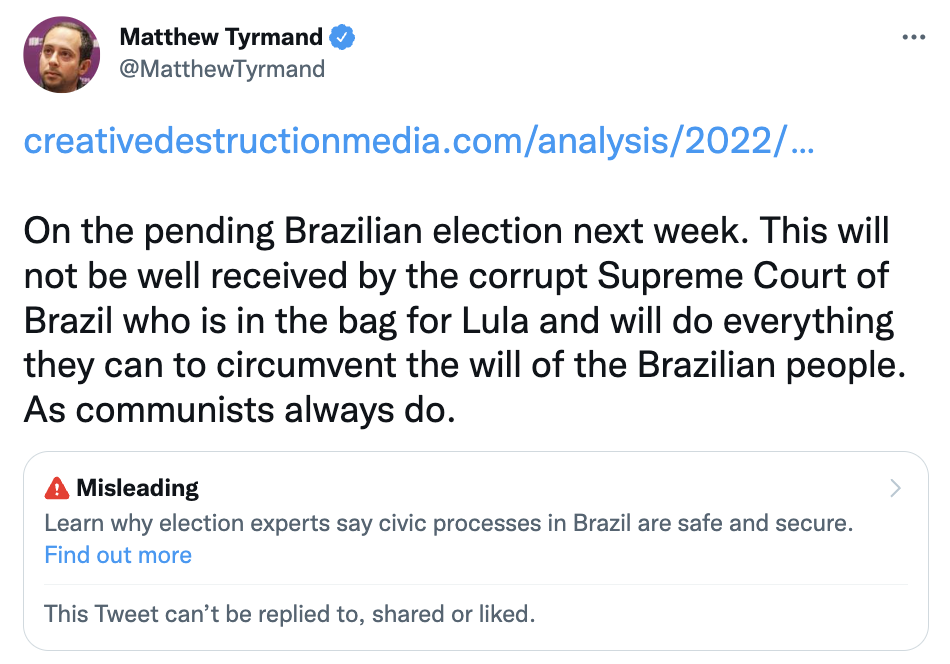 Tyrmand tweeted about Twitter's censorship of this article on the same day that Twitter announced it would be censoring what it deemed to be "false or misleading statements" about the 2022 elections in Brazil.
Twitter is one of several platforms that has censored content that's critical of the STF. Website builder and host Wix took down the site of a Brazilian journalist who has criticized the STF and Judge Moraes. Messaging app Telegram has also agreed to start flagging "fake news" after the STF temporarily banned it for a previous failure to comply with a "program to combat misinformation."