Investigative reporting group Project Veritas published a new video on Tuesday night, showing undercover footage of Twitter Lead Client Partner Alex Martinez discussing the company's ideology and stance on censorship.
A memo sent from Twitter executives to staff warning them that Project Veritas is out to get information from behind the scenes at Twitter was itself leaked to Project Veritas.
The memo tells employees to be vigilant of groups like Project Veritas, which published a recent video of a Twitter employee admitting that the company is biased in how it censors speech.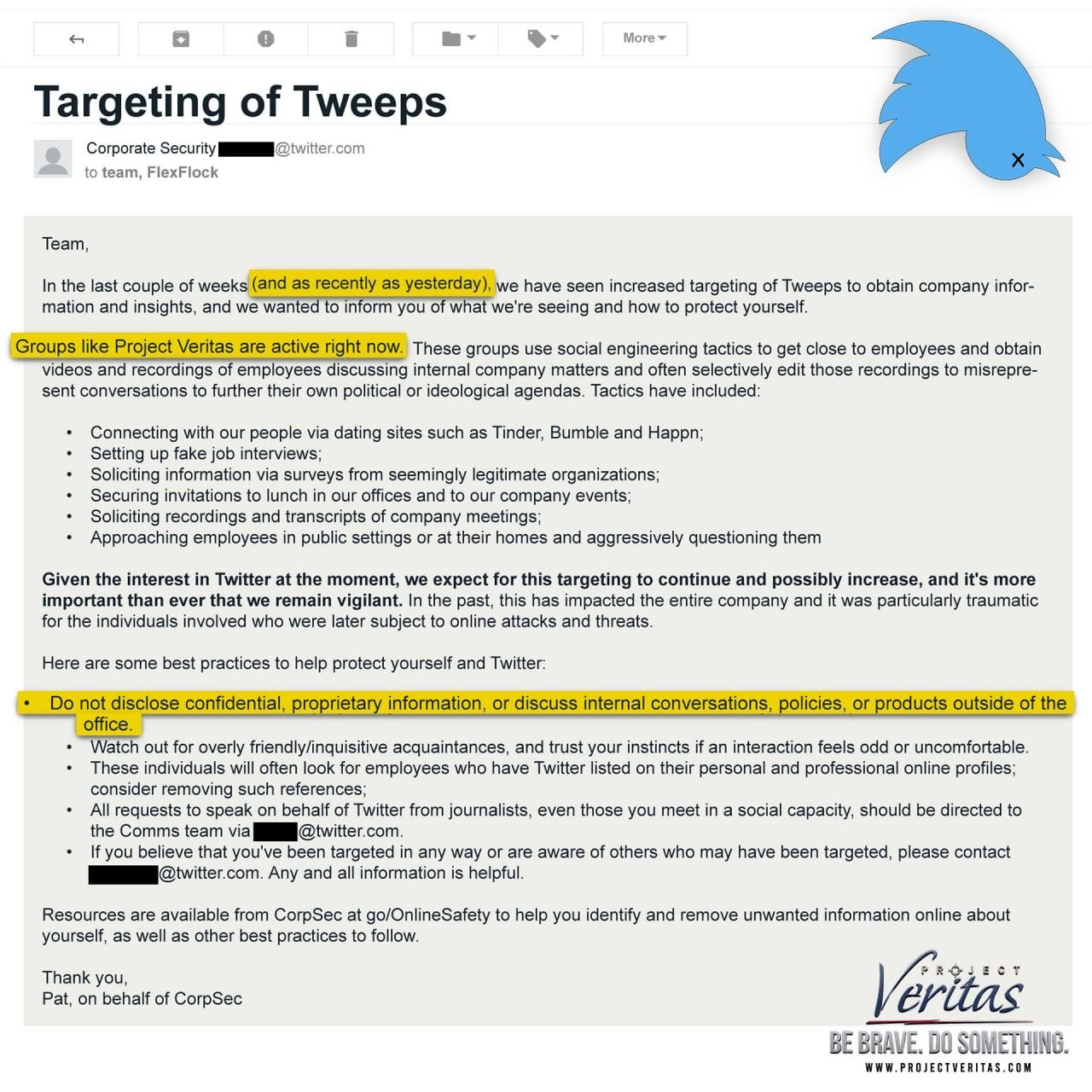 "In the last couple of weeks (and as recently as yesterday) we have seen increased targeting of Tweeps to obtain company information and insight, and we wanted to inform you of what we're seeing and how to protect yourself," the memo said.
Martinez got the memo, as is expressed in the video, but still divulged ideas about the goings-on behind the scenes at Twitter regardless.
Martinez suggested that the platform currently values ideology over profit, which is why the company has struggled to make a profit. "Right now, we don't make profit. So, I'm going to say ideology, which is what led us into not being profitable," Martinez said, when asked whether ideology or profit was more important for the company.
"If we're implementing all these rules…and Elon wants to dismantle them, then technically our ideology has led us to not making money because we're not making money, and Elon wants to turn it the other way so that we can make money," Martinez said.
"The rest of us who have been here believe in something that's good for the planet and not just to give people free speech," Martinez added, suggesting that Twitter employees believe that they're doing something good for the planet.
"People don't know how to make a rational decision if you don't put out correct things that are supposed to be out in the public, right?" Martinez said, on why Twitter censors "misinformation" on the platform.
"As an advertiser, as my business is what I do everyday and why I go out is like, we want it [Twitter] to be as fair and transparent and accurate as possible," Martiez said, adding that there's "a level of censorship" needed to make things "correct, quote, unquote."