Twitter locked the account of Marina Medvin, a lawyer representing January 6 defendants. The platform did not provide a reason for the suspension.
The suspension was announced on Twitter by conservative commentator Jack Posobiec. According to the screenshots he shared, Medvin's account was suspended for violating Twitter rules. But the platform did not specify what rules she violated. The space where Twitter specifies what rules a user has violated was blank.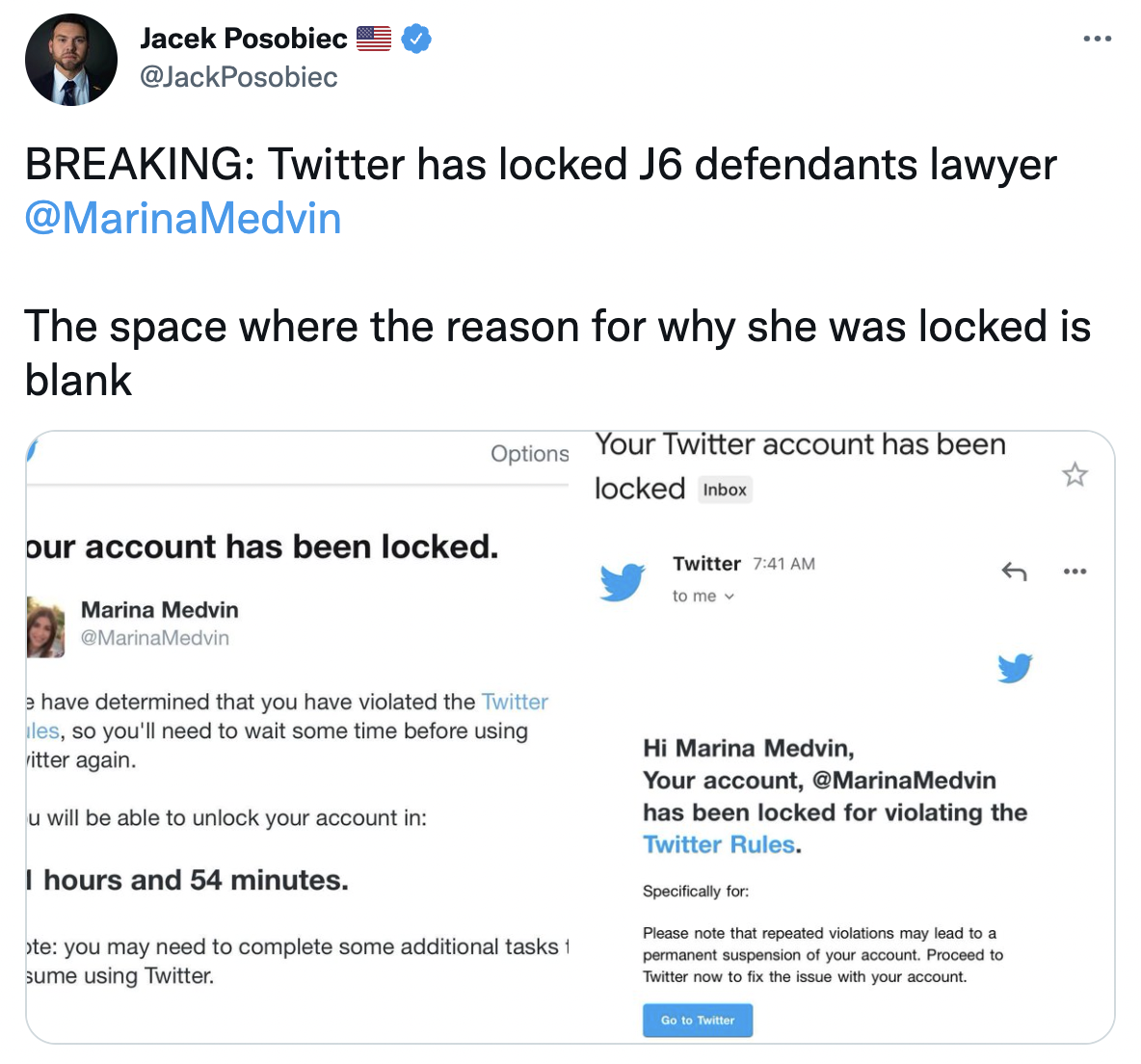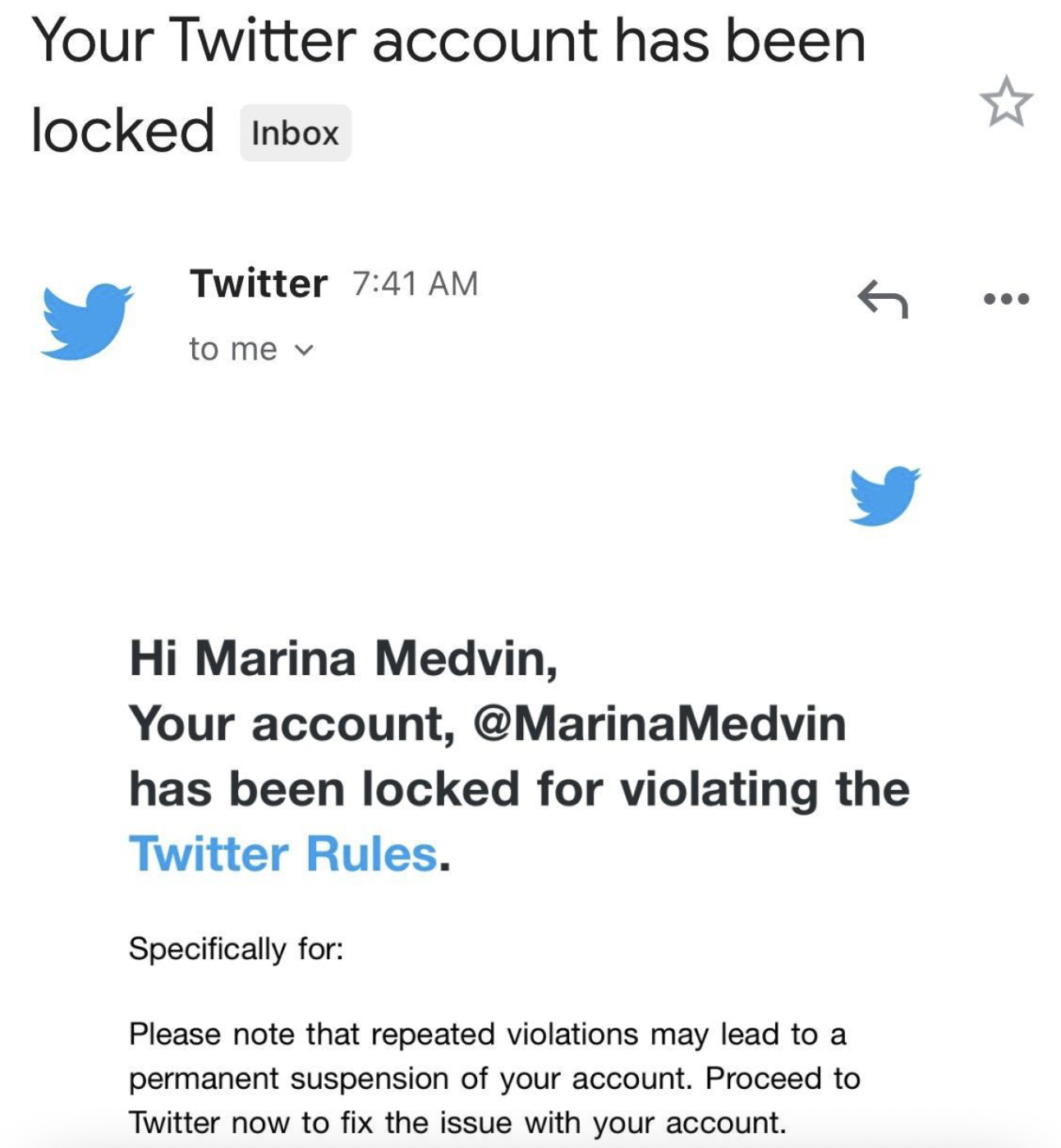 Twitter threatened the lawyer that: "Please note that repeated violations may lead to a permanent suspension of your account. Proceed to Twitter now to fix the problem with your account."
But there was no way to "fix the problem" because Twitter did not specify what she was supposed to do to fix her account.