Twitter's new terms of service that will go into effect from January 1, 2020 state that the company may "limit distribution or visibility of any Content on the service."
This new line of text suggests that Twitter will legally be able to start throttling (intentionally suppressing or hiding content) or shadow banning (intentionally suppressing or hiding a person's content without their knowledge) posts on the platform from the start of 2020.
The full updated sentence now reads:
"We may also remove or refuse to distribute any Content on the Services, limit distribution or visibility of any Content on the service, suspend or terminate users, and reclaim usernames without liability to you."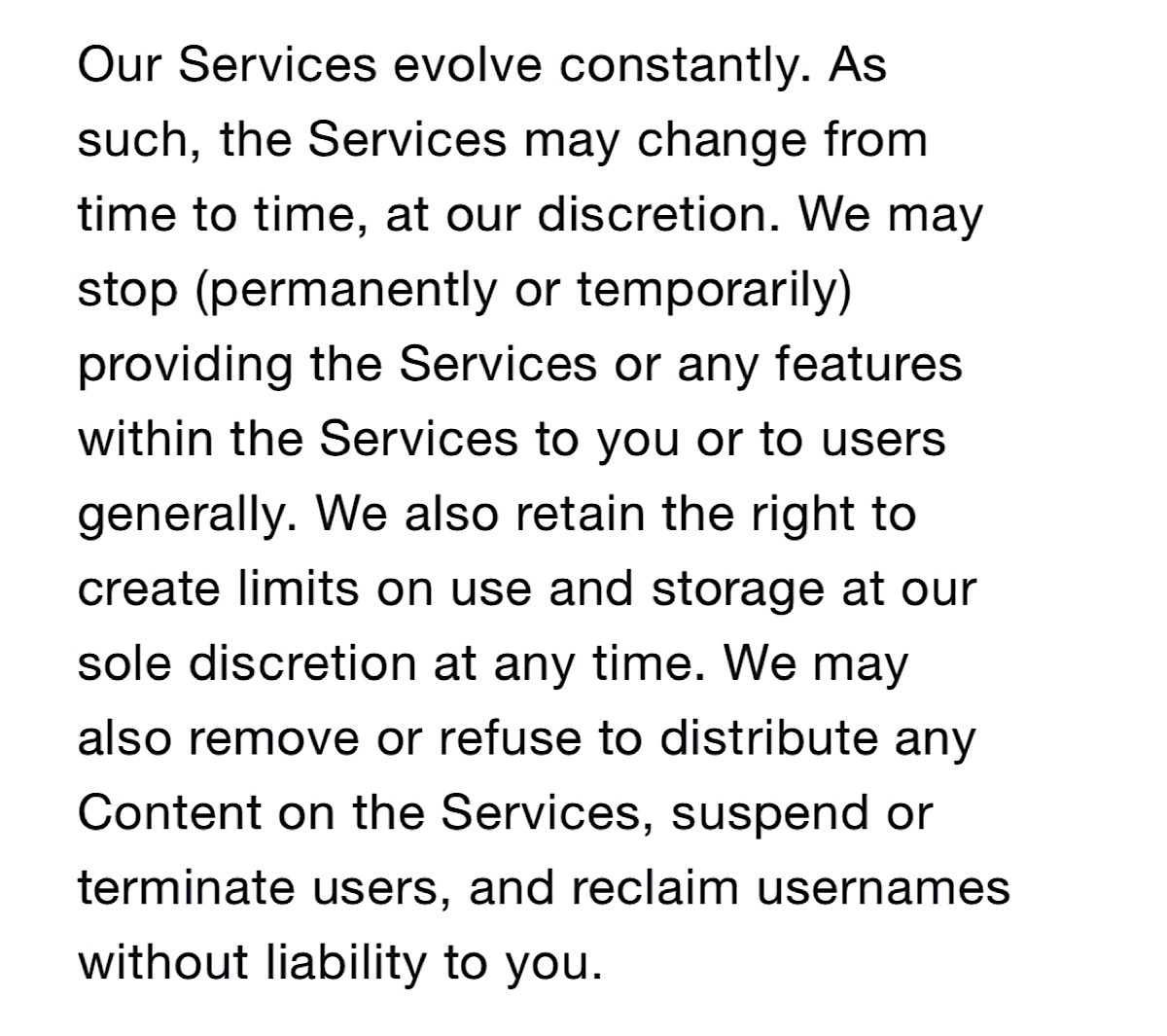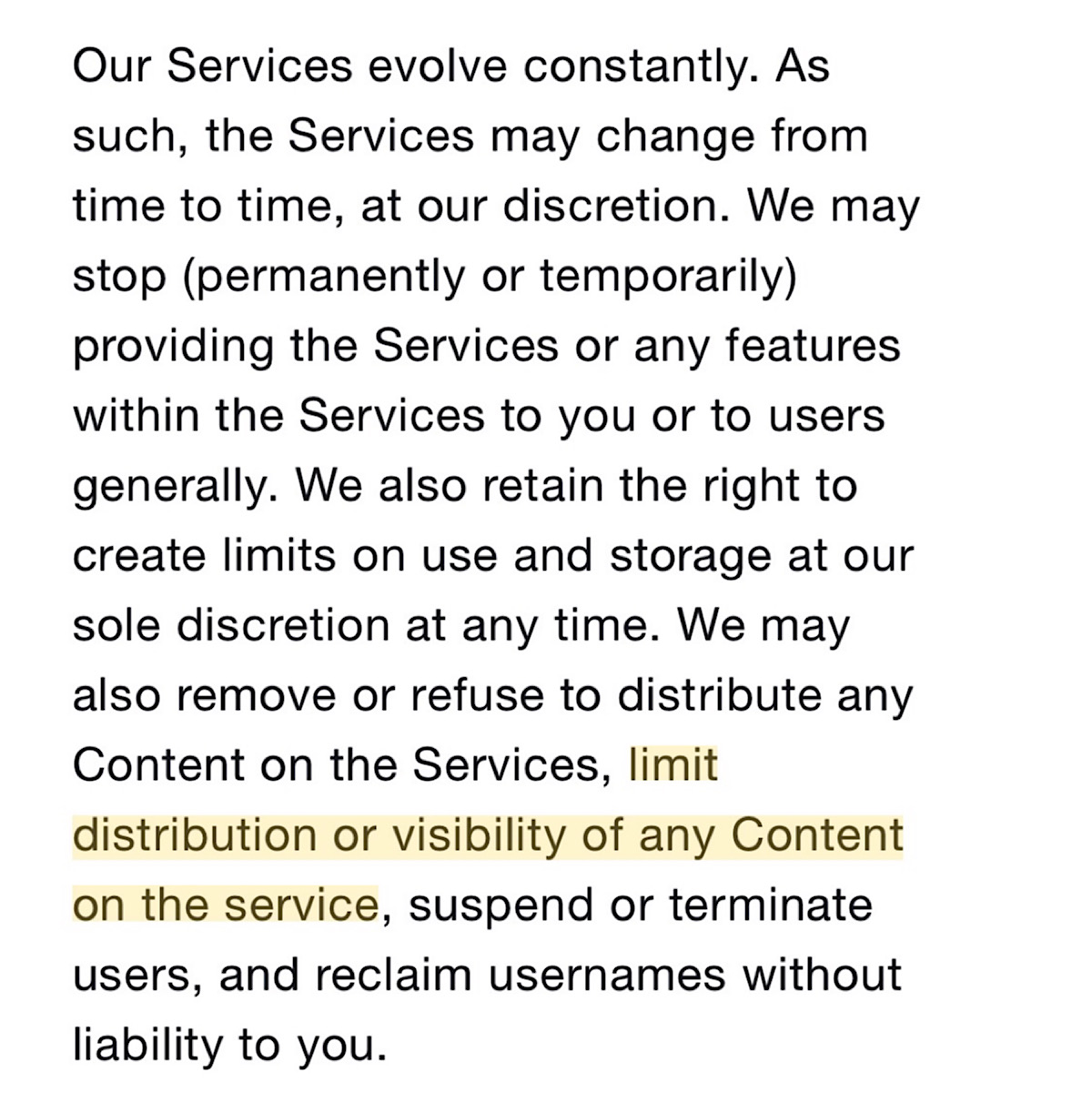 The release of these updated terms comes days after investigative reporting outlet Project Veritas had its ads account banned over a video exposing Twitter's shadow banning practices. This video, which was originally posted in 2018, featured a former Twitter software engineer saying:
"One strategy is to shadow ban so that you have ultimate control. The idea of a shadow ban is that you ban someone but they don't know they've been banned because they keep posting but no one sees their content."
In 2018, Twitter strongly denied that it shadow bans users in a post titled Setting the record straight on shadow banning.
The updated terms are reflective of a move toward increased shadow banning on several other big tech platforms. Facebook recently announced that it's looking for ways to introduce shadow banning on the platform after rolling it out to Instagram earlier this year.