UPDATE: Twitter has since backtracked and reinstated the account. The original article follows.
In recent weeks, Twitter has been criticized for cracking down on what it deems to be coronavirus "misinformation" from almost everywhere except China.
And now it has suspended another account that was critical of the role of the Chinese Communist Party (CCP) role in the spread of the coronavirus – Steve Bannon's War Room: Pandemic.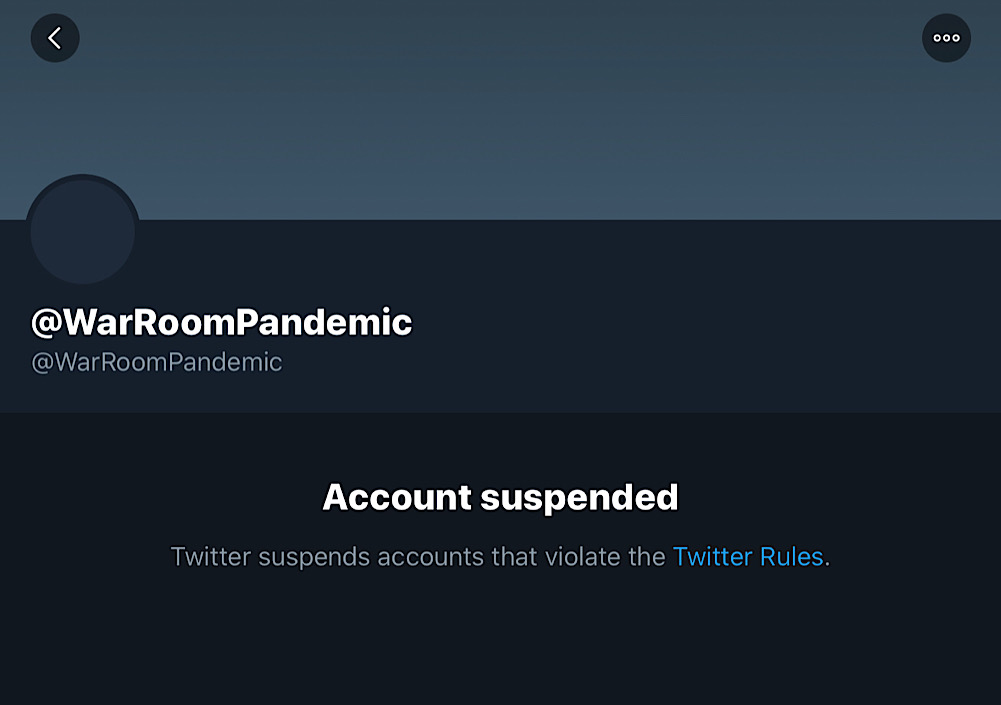 The account was used to promote the political strategist Bannon's War Room: Pandemic podcast which launched in January, provides breaking news and analysis of the coronavirus pandemic, and places the blame for the spread of the pandemic on the CCP.
The Twitter account promoted the podcast by sharing audio and video clips from the show.
The account had over 23,000 followers and according to a post from Raheem Kassam, one of the podcast's co-hosts, Twitter provided no explanation for the suspension of the account.
Kassam added that the podcast has received almost six million downloads, consistently ranks within the top podcasts in the United States, and has been lauded as one of the first shows on the coronavirus.
A spokesperson for the War Room said:
"If the CCP has that much impact on Jack Dorsey's team and their decisions they should come out and say so outright. That's the only explanation. We don't promote fake news or conspiracy theories. We simply point the fingers of responsibility squarely at the Chinese Communist Party."
Twitter users have slammed the takedown of War Room: Pandemic's account and described it as an attempt to silence critics of the CCP while also pointing to how Twitter allows Chinese propaganda to run rampant on its platform.
https://twitter.com/warroom2020/status/1249707346185670656
https://twitter.com/warroom2020/status/1249719067163987969
https://twitter.com/warroom2020/status/1249718964650991617
https://twitter.com/warroom2020/status/1249718065538969600
While Twitter appears to be turning a blind eye to coronavirus propaganda from China, it has been aggressively removing tweets from world leaders and public officials who deny "expert guidance" on the topic.