When the UK's National Health Service (NHS) contact tracing app was first announced, the government insisted it was optional and that customers wouldn't be refused entry to businesses if they didn't download the app.
Now, one week after the app's launch, people are reporting that they're being refused service at coffee shops, brasseries, and restaurants unless they download the app.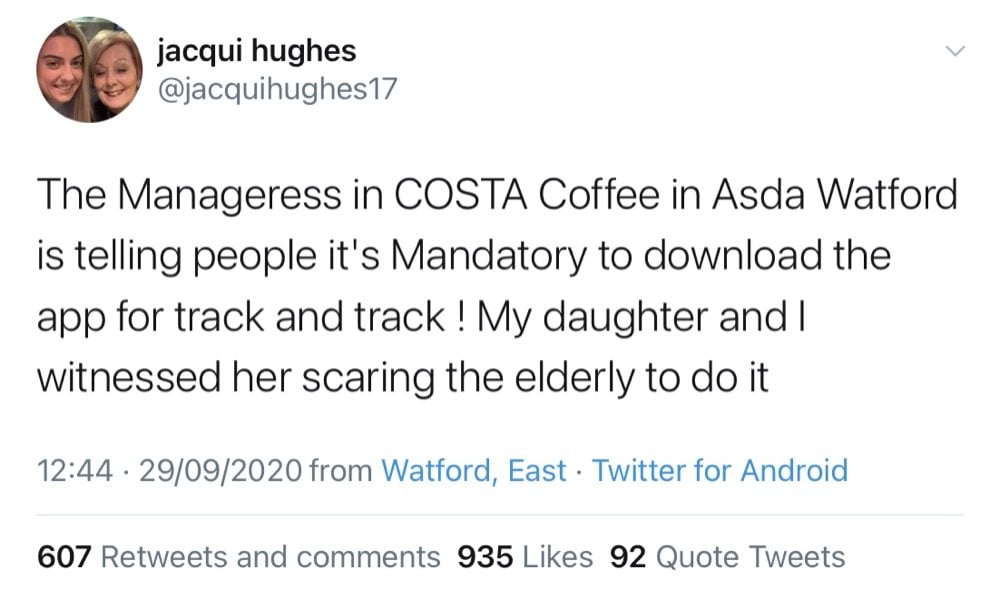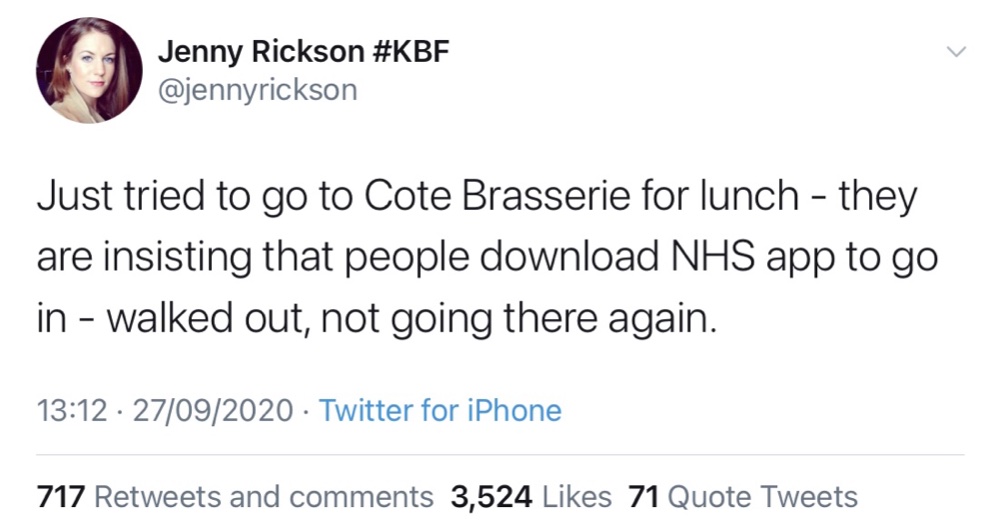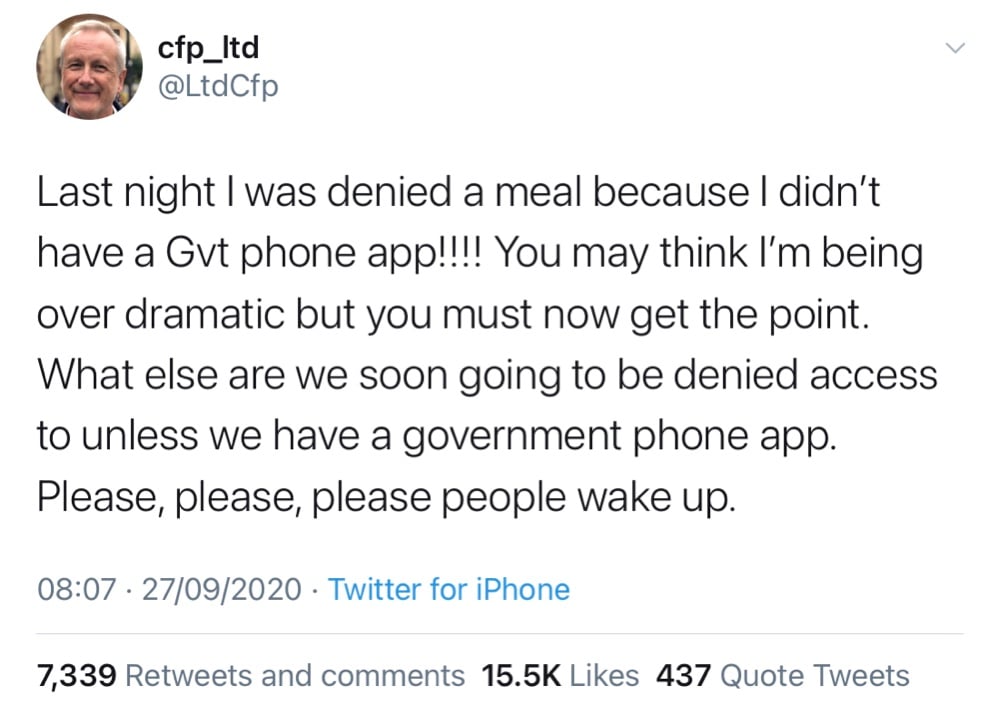 The UK's controversial contact tracing law requires businesses to display government-issued QR codes and make entry conditional on either downloading the contact tracing app and scanning the QR code or handing over personal information.
Under the law, those that don't want to download the app can instead hand over their name, contact information (which can be a phone number, email address, or postal address), and their date and time of entry.
The UK Information Commissioner's Office (ICO) guidance on collecting customer and visitor details for contact tracing also states "the use of contact tracing apps is voluntary" and "you should not force anyone to download a contact tracing app."
But according to the numerous accounts of people being denied entry unless they have the app, many UK businesses appear to be ignoring this advice meaning that while the contact tracing law claims use of the app is voluntary, it's essentially become mandatory.
This development is the latest example of the UK government's far-reaching response to the coronavirus eroding the civil liberties of citizens.
Related: ? The coronavirus response is accelerating the China-stye social credit systems around the world
Not only are citizens being rapidly onboarded into a mandatory in everything but name contact tracing system where downloading a tracking app is becoming necessary to gain access to businesses but the app itself has numerous accuracy problems.
The app's Bluetooth technology could be resulting in up to 30% of users being falsely told to self-isolate. The app also won't accept negative test results and is telling those who test negative for the coronavirus to quarantine.
Additionally, the app doesn't let users check out of a location and assumes that they remained at the last location they checked in until midnight of that day. This means app users could potentially be logged as coming into contact with infected people who entered a business hours after they left and then be falsely told to self-isolate.
Yet despite the mountain of problems related to this contact tracing app that have emerged in just seven days, UK politicians are pushing additional proposals that will further erode civil liberties.
Digital coronavirus "passports" and a digital ID system have also been proposed by high ranking government officials.
And Conservative MP Tobias Ellwood recently made a series of drastic coronavirus proposals during a UK parliamentary debate.
Ellwood called for people to only be made eligible for international travel only if they are vaccinated for COVID-19 and strongly suggested to the UK Prime Minister that the coronavirus vaccinations' roll-out process must be overseen by the British Armed Forces.
Ellwood also made it clear that the COVID-19 vaccination certifications would need to be tied to an online "national database" to "track progress and issue the vaccination certificates."
The lawmaker also said that the database "will probably have to be internationally recognized in order to allow travel, international travel," adding that "mass vaccine rollout is an enormous responsibility and we need to get it right."