A new report in The Guardian has shown that UK universities are now proactively disciplining students for their online "hate speech." Some of the speech that qualifies as "hate speech" in the report includes jokes, pranks, "indecent" content, and "offensive" content.
The report obtained data from 92 universities via freedom of information requests and found that 277 students had been either suspended or expelled for posting Islamophobic, racist, anti-Semitic, homophobic, transphobic, misogynistic, "offensive," or "indecent" content over the last three years. Other content that has led to students being sanctioned by UK universities within the last three years included pictures of offensive weapons being brandished, pranks, and jokes.
Richard Taylor, the chief operating officer at Loughborough University, said:
"We are proud to take a proactive role in tackling hate speech. There is no place for hate speech in our community in person or online."
However, many Twitter users are worried about UK universities taking such a proactive role in monitoring and policing online speech. They highlight that it's concerning that institutions are being allowed to define what speech is appropriate and that it's ironic that universities, which are traditionally a place where ideas can be discussed openly and freely, are clamping down on non-compliant thought and speech.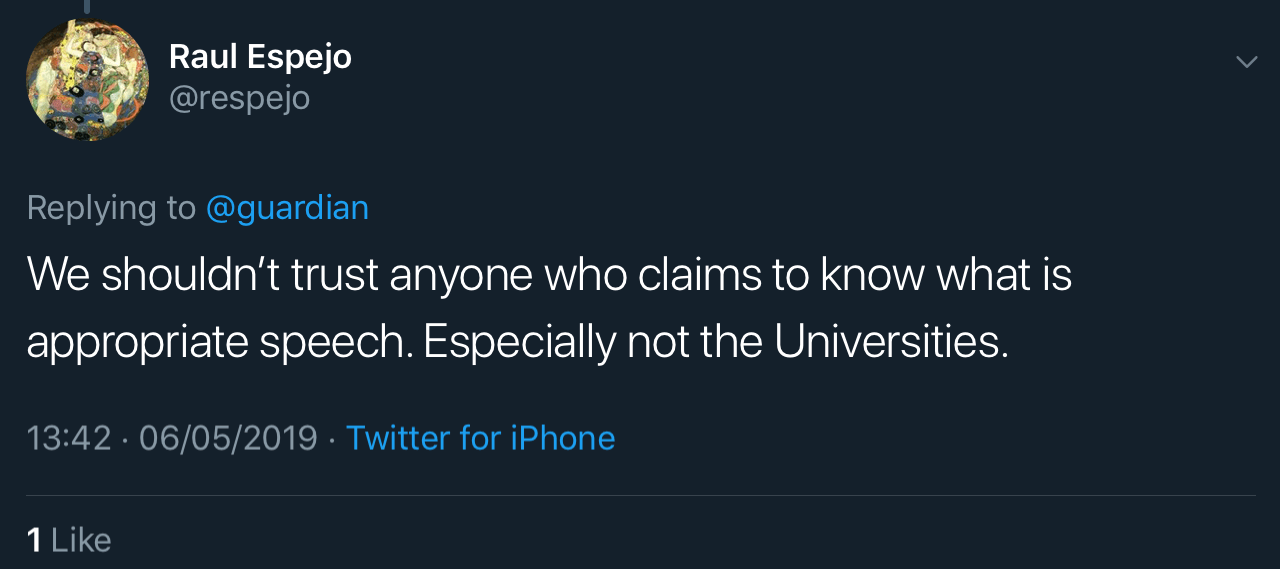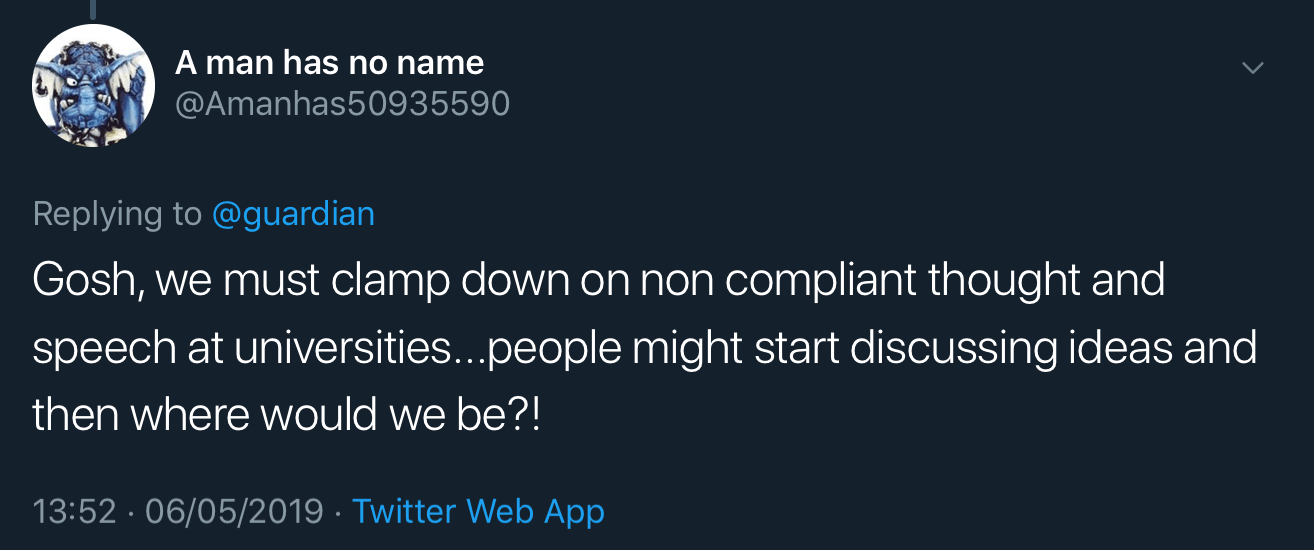 This report comes in the wake of many social media sites cracking down on "hate speech." For example, Facebook now uses artificial intelligence (AI) and over 30,000 human content reviewers to police "harmful content and hate speech" on its platforms.
Most of these social media sites fail to specifically define what qualifies as "hate speech" and this has led to some questionable enforcement of their "hate speech" rules. For example, the video streaming site Twitch recently banned one of its users for "hate speech" for having the name "Trump" in his username and Facebook recently banned a Spongebob meme for "hate speech."
The UK universities seem to be facing the same issues as these social media sites when attempting to enforce "hate speech" rules and this is causing students that post jokes, pranks, or online content that other people find offensive to be punished as part of this crackdown.