The demand for VPNs in Russia has reached an all-time high after the government announced a western social media ban on March 4. The government banned Twitter, Facebook, and several independent news outlets.
Russia began the censorship on February 24, when it officially started invading Ukraine. The process began by slowing down Facebook and Twitter, and preventing some images and videos from loading.
Last Friday, the government went a step further in trying to limit what information Russians get by blocking Facebook and Twitter and introducing new laws to make contradicting the government's narrative on the invasion illegal for journalists.
On the day the social media block was announced at 8.30 pm, demand for VPNs had hit an all-time high within two hours. According to research conducted by SafetyDetectives, in Russia, demand for VPNs has increased by 462% since February 24.
ProtonVPN also announced that VPN use in the country had now surpassed the United States and Iran.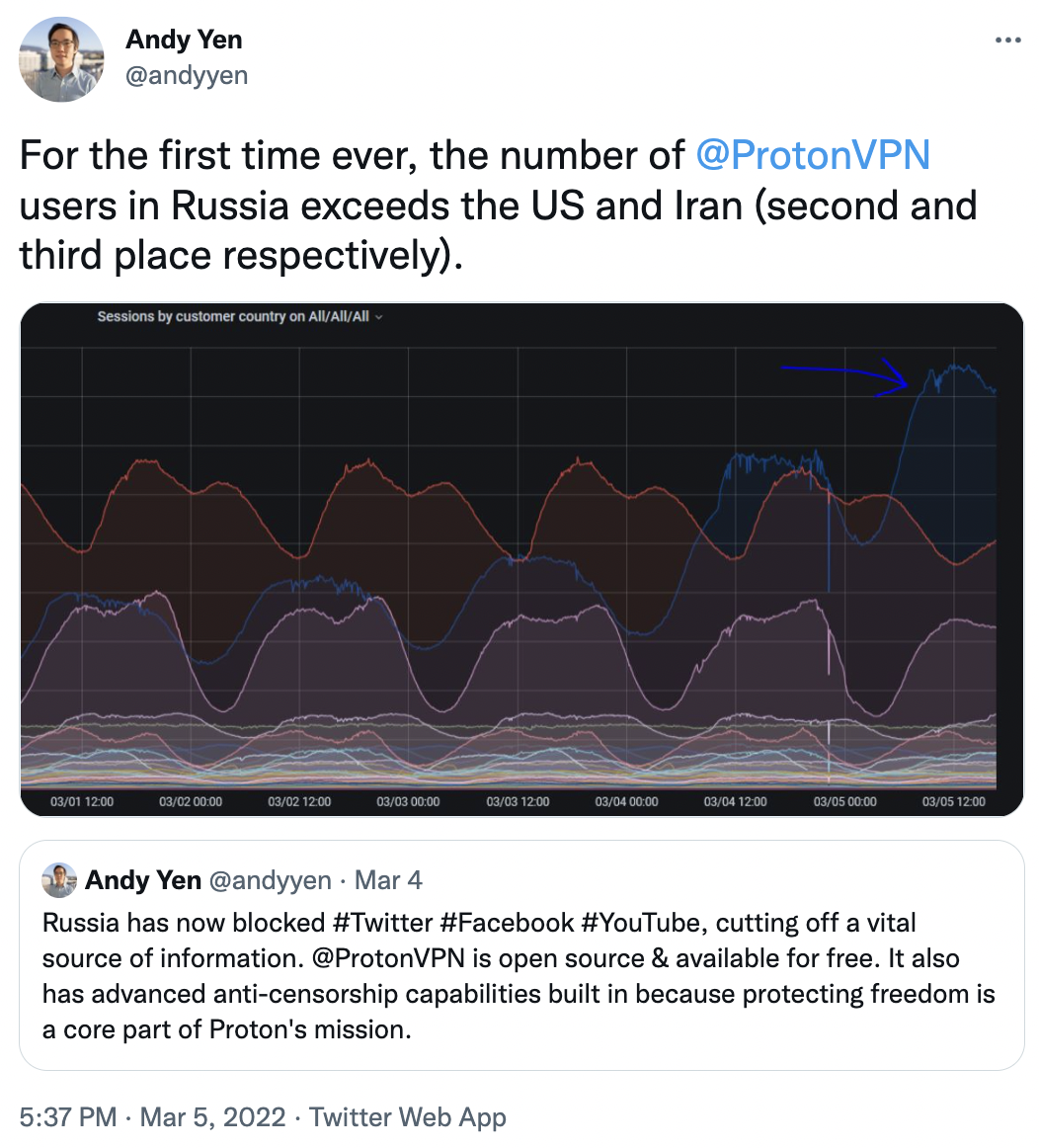 However, since 2017, the Russian government has been cracking down on VPN usage by introducing a law that requires providers to deny users access to websites that have been banned by the government.
The law was enforced in 2019, where providers including NordVPN, IPVanish, ExpressVPN, Hola VPN, Speedify VPN, and KeepSolid VPN Unlimited were required to comply. All these providers were banned from app stores in Russia in September 2021 for refusing to comply.
The spike in VPN use over the past few weeks might result in more VPN providers getting banned.
Banned VPNs that allow sideloading on Android phones can still be used relatively easily.