Alt-tech platforms such as the decentralized, blockchain-based YouTube alternative Odysee are growing rapidly and are constantly adding new creators to their roster. However, as these alt-tech platforms grow, it can be difficult to stay up to date with which creators have embraced alt-tech and which are still only on YouTube.
This open-source "Watch on Odysee" browser extension has come up with an innovative solution to this problem.
The extension automatically redirects you to Odysee whenever you open a YouTube video that's available on Odysee. This is perfect for watch sessions where you want to find out whether your favorite creators are posting to Odysee.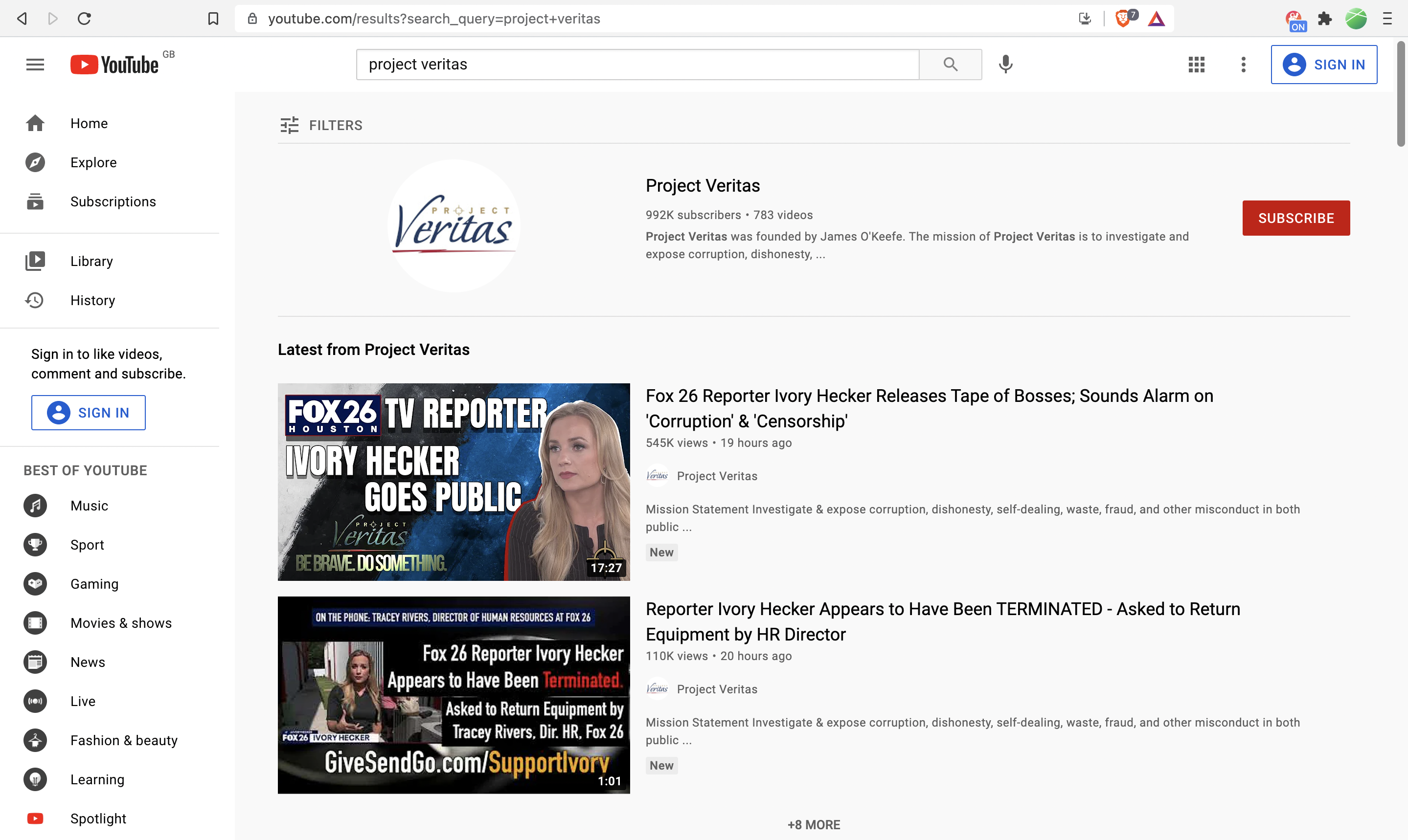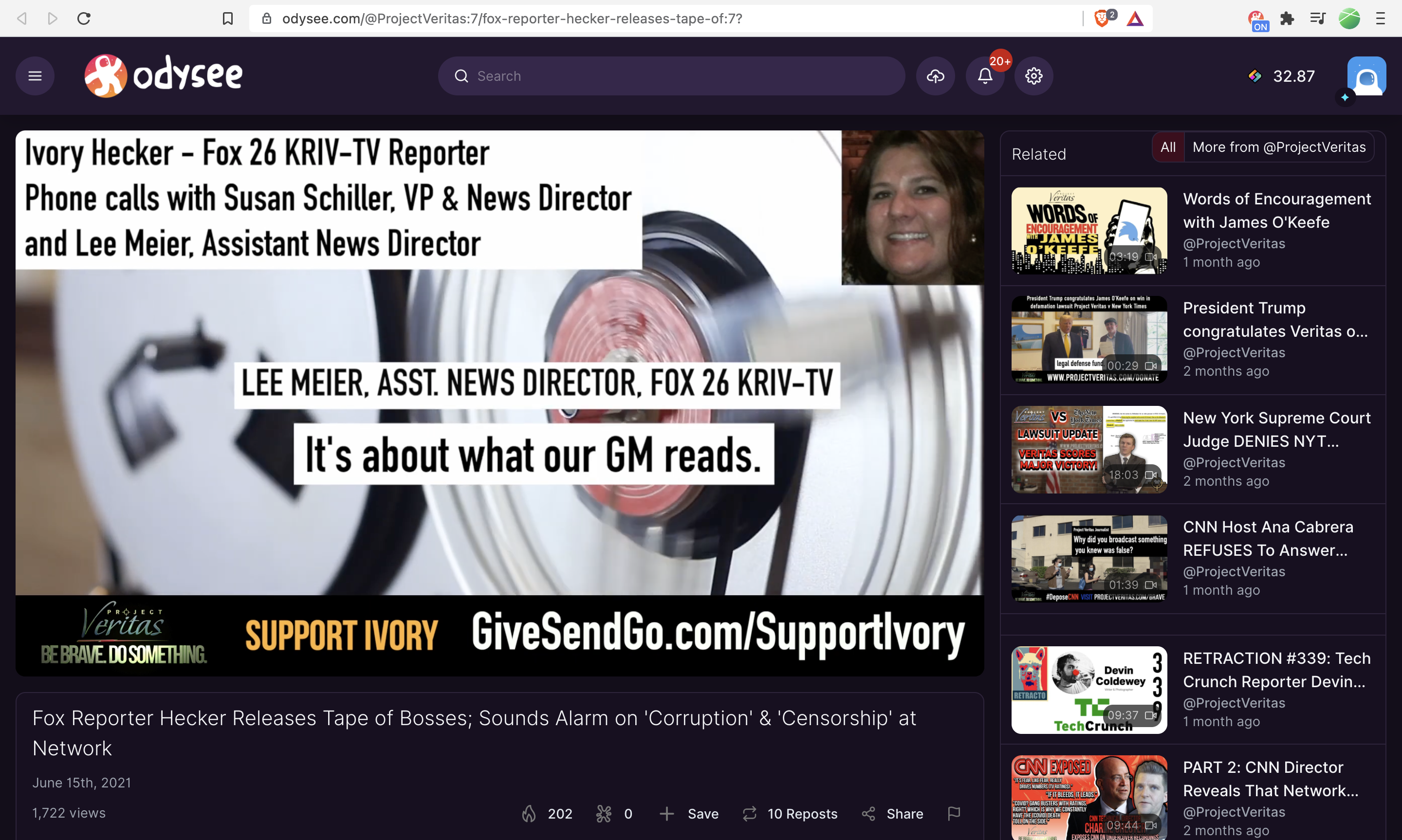 After being redirected, you can then easily interact with and comment on the video or subscribe to the channel on Odysee.
The extension also has a built-in toggle that lets you quickly enable or disable automatic redirection. You can toggle it off for any watch sessions where you want to stay on YouTube and flip it on whenever you want Odysee to be the default.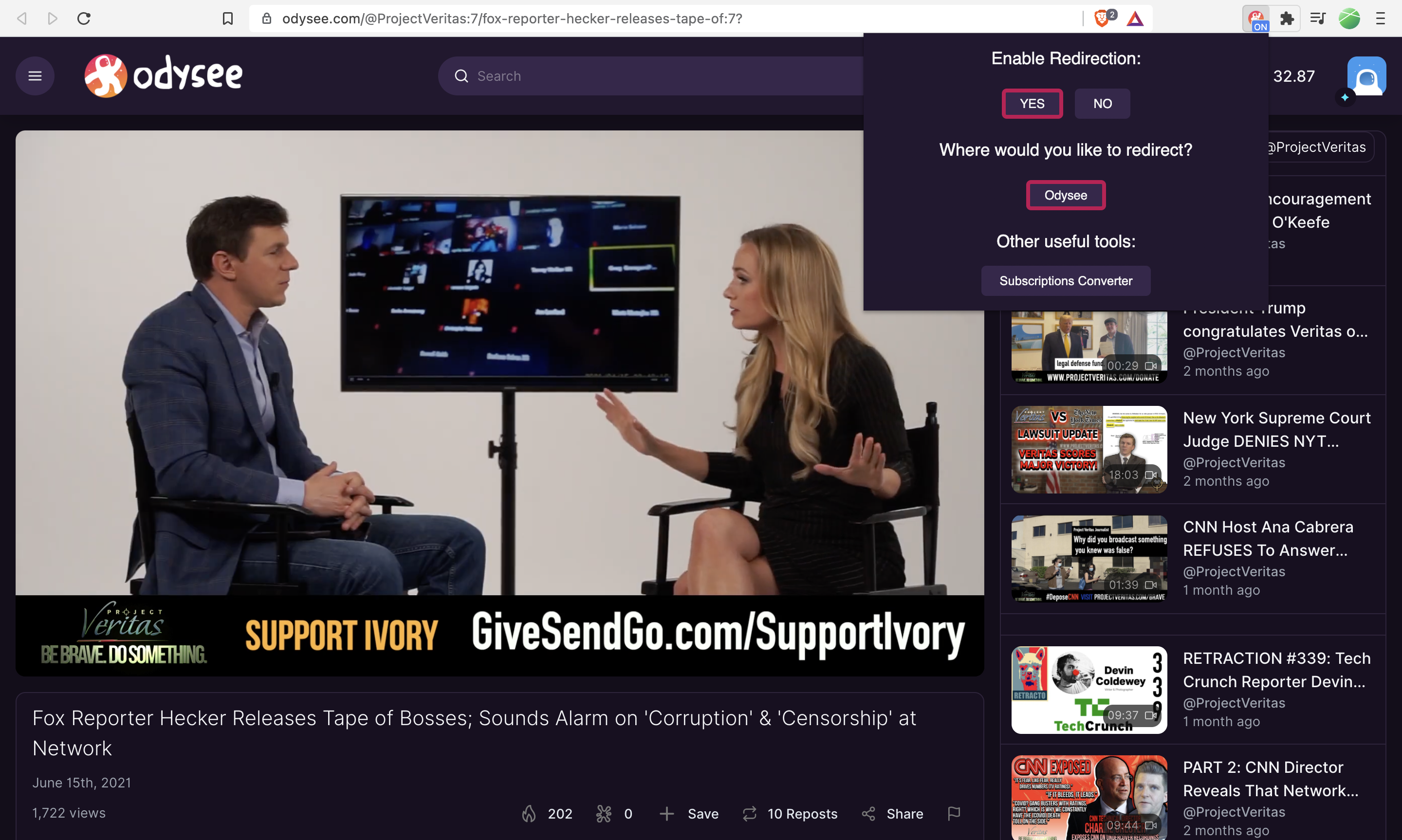 In addition to the automatic redirection, the extension also gives you quick access to a YouTube subscriptions converter. With this converter, you can upload your YouTube subscriptions JSON file and it will automatically detect, list, and link to the creators that have a channel on Odysee.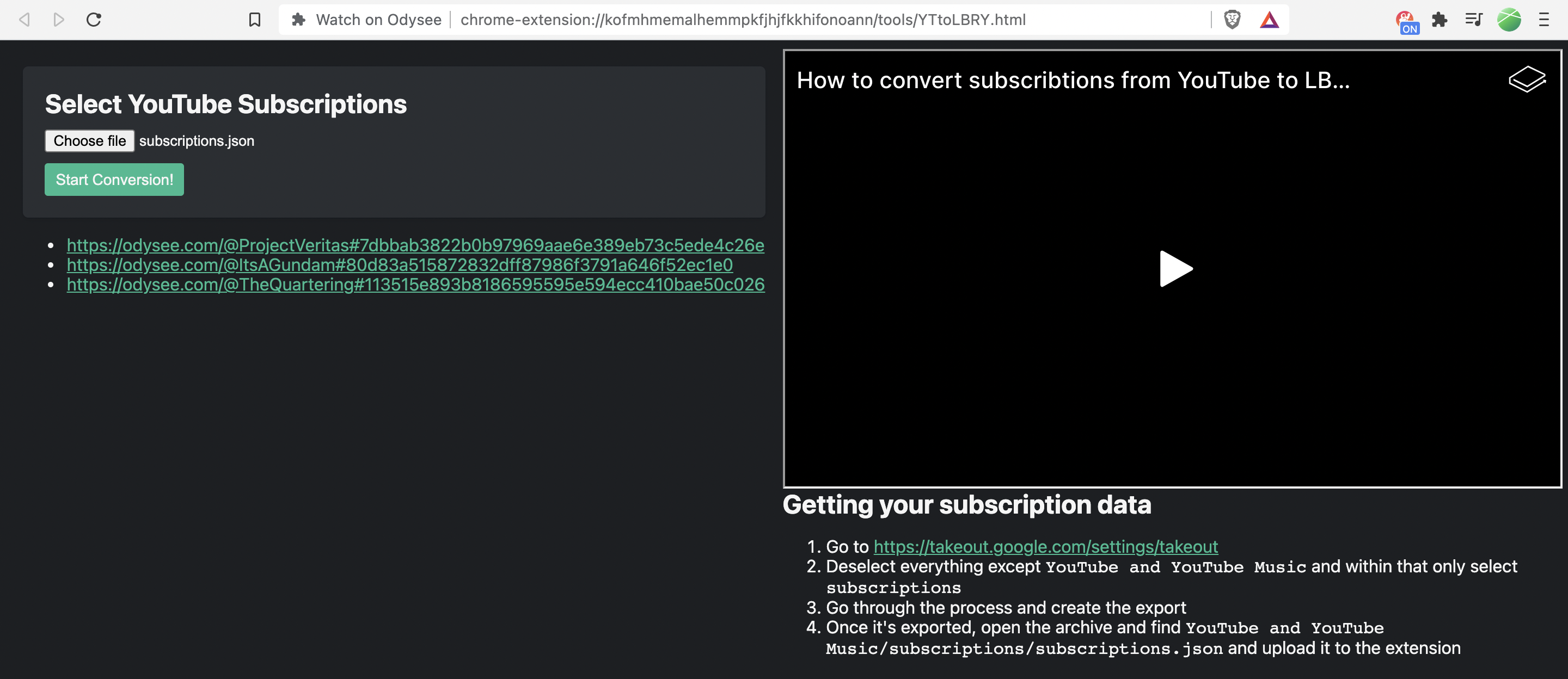 You can then open these links and quickly subscribe to these creators on Odysee.
Related: Odysee Overview
The extension does require permission to read your browsing history and read and change your data on several sites. However, its privacy policy states that the data won't be used or transferred for purposes that are unrelated to its core functionality.
You can get the Chrome extension here (which is compatible with Chromium browsers such as Brave) and the Firefox extension here.
You can review the source code for this Watch on Odysee extension here.