As the coronavirus continues to spread, there's been growing concern by some over how some of the measures for dealing with the virus are threatening people's civil liberties.
One of the latest measures that is raising alarm is a new website that encourages citizens in Dane County in Wisconsin to snitch on their fellow residents if they break the county's mass gathering rules which prohibit gatherings of more than 10 people.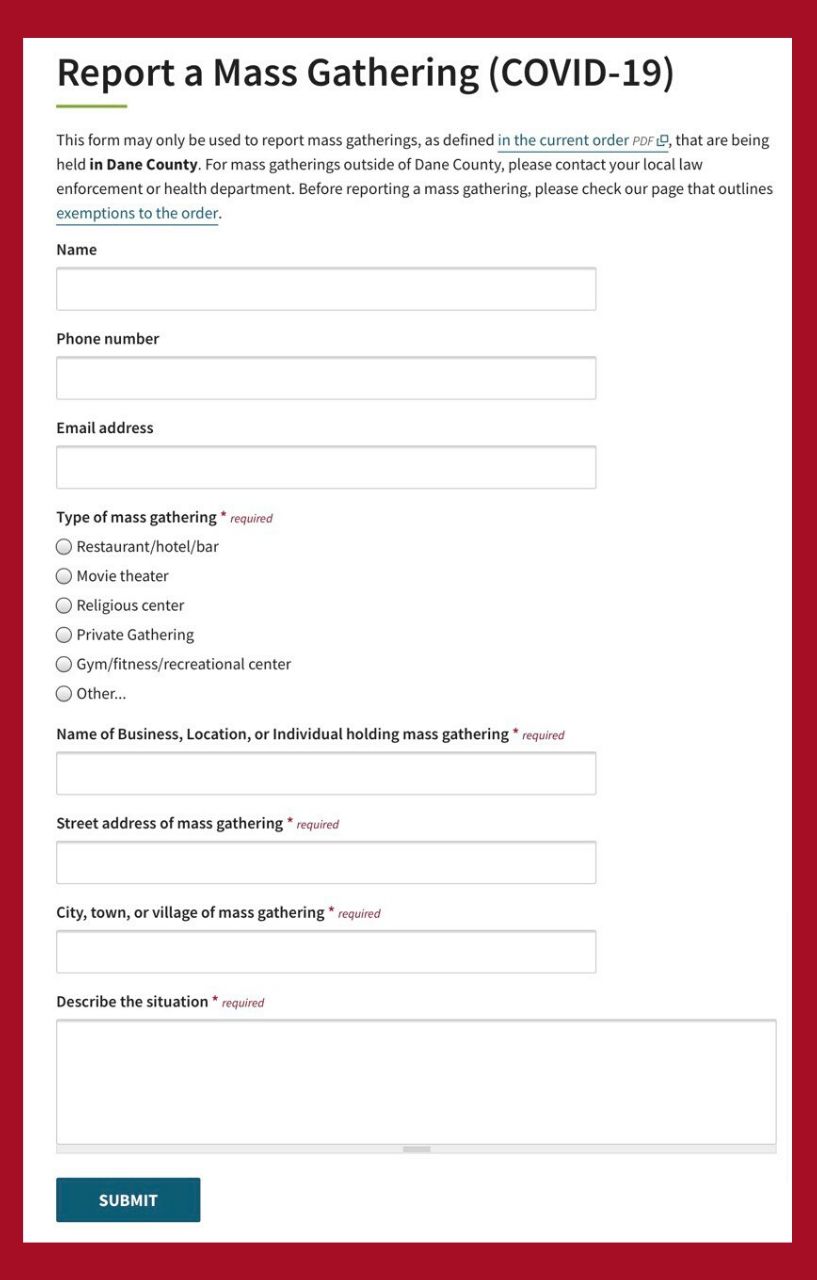 The behavior encouraged by the site is similar to some of the coronavirus measures that are being employed by the Chinese Communist Party (CCP) which has been encouraging citizens to report loved ones and neighbors if they have a fever or have traveled from Wuhan – the city where the virus originated.
Dane County Residents that violate these mass gathering rules can receive a jail sentence of up to 30 days and be fined as much as $500.
Eric O'Keefe, the president of conservative information hub Empower Wisconsin, has described the county's rules around mass gathering as "tyrannical" and added: "We are being treated like the subjects of the tyrannical government of China."
The roll-out of this website comes as several other coronavirus proposals are being scrutinized for their impact on individual rights.
One such example is Google considering sharing location data of user movements with governments – a measure which it says could "help in the fight against COVID-19."
Digital rights group the Electronic Frontier Foundation (EFF) has warned that such measures pose great risks to individual privacy and free speech.
"Governments have not yet met that standard, nor even shown that extraordinary location surveillance powers would make a significant contribution to containing COVID-19," the EFF wrote. "Unless they can, there's no justification for their intrusions on privacy and free speech, or the disparate impact these intrusions would have on vulnerable groups."