YouTube has deleted the video of Bryson Gray's increasingly popular track "Let's Go Brandon," featuring Tyson James and Chandler Crump.
The Google-owned platform claimed that the video contained medical misinformation.
News of the censorship was announced by Bryson Gray, who describes himself as the "most censored rap artist in America."
"YouTube has banned 'Let's Go Brandon' song from YouTube due to 'medical information.' What medical misinformation is in the song? Whoa," Gray wrote on Thursday.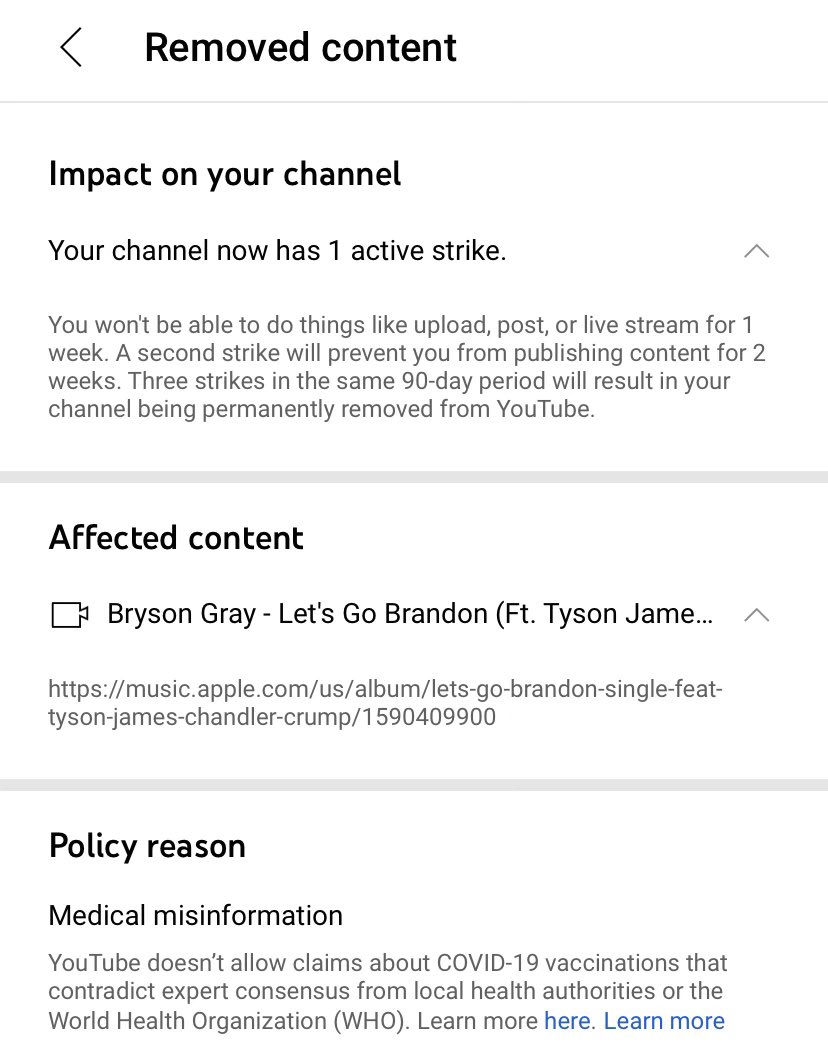 Gray clarified that it is the lyric video that was removed and predicted that the music video might also be removed soon.
"The music video is still up for now but the lyric video was banned. Which means the music video is coming too," he wrote.
The other video was soon removed too.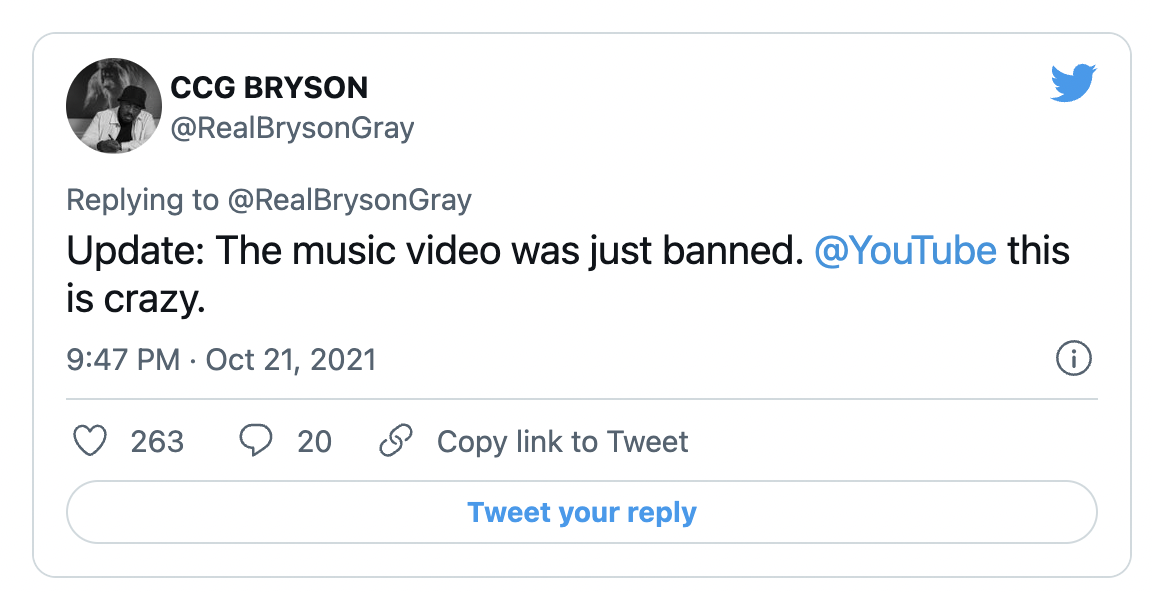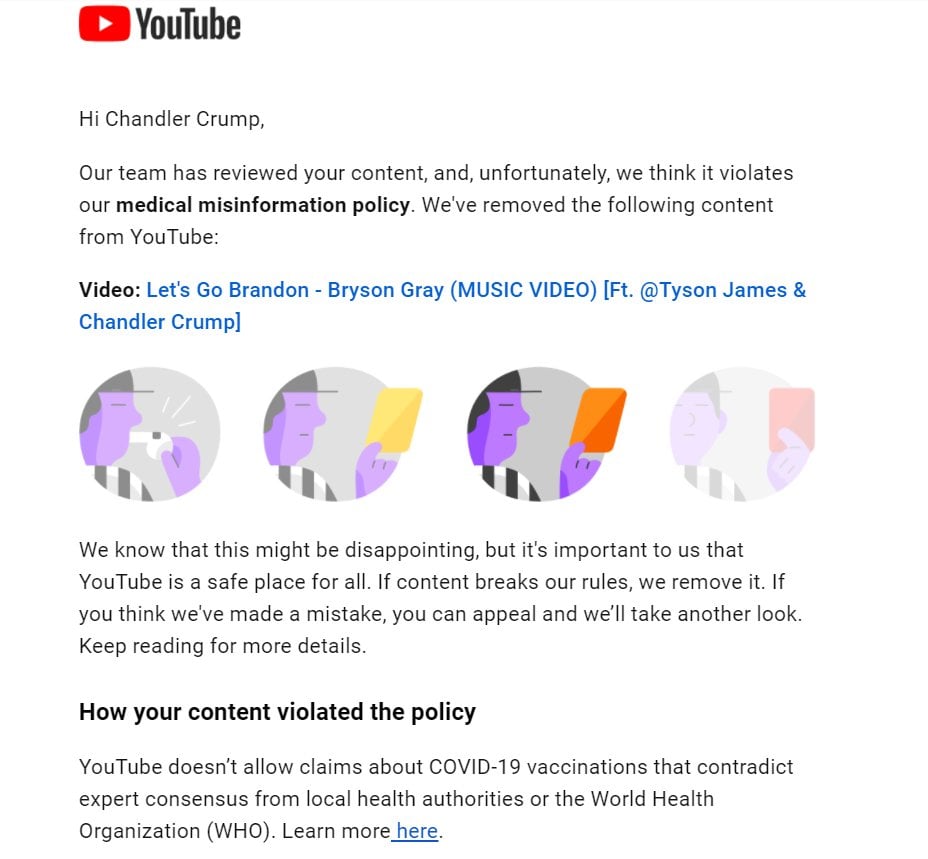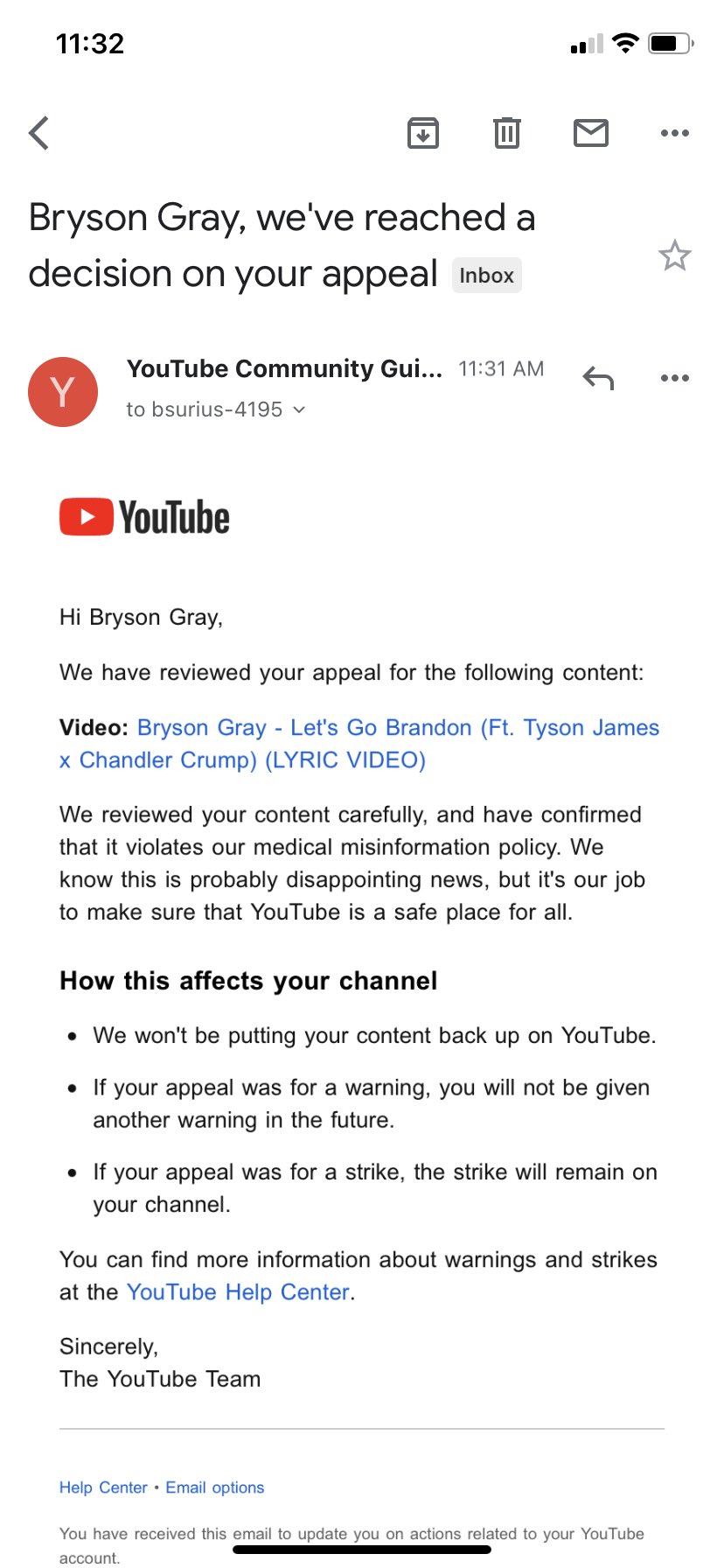 "Let's go Brandon" has become the biggest meme of 2021 and has spawned several hit tracks that have trended on Apple Music.
The phrase originated from an interview between an NBC reporter and NASCAR star Brandon Brown. During the interview, the crowd shouted "f**k Joe Biden." But the reporter falsely claimed the crowd had said "Let's go Brandon."