YouTube has permanently disabled independent journalism channel Press For Truth after more than 14 years on the platform.
Investigative journalist Dan Dicks, who hosts Press For Truth, said that he received no email or warning from YouTube about the channel being disabled and added that the channel had no community guidelines strikes or copyright strikes.
The channel had over 272,000 subscribers and 35 million video views before it was deleted and Dicks noted that five of his documentary films were among the videos that were purged.
Dicks said that his last communication from YouTube before the channel was suspended was an email about an automated Content ID copyright claim on one of his 10-year-old videos. However, the email stated that this wasn't a copyright strike and that the claim didn't affect his account status.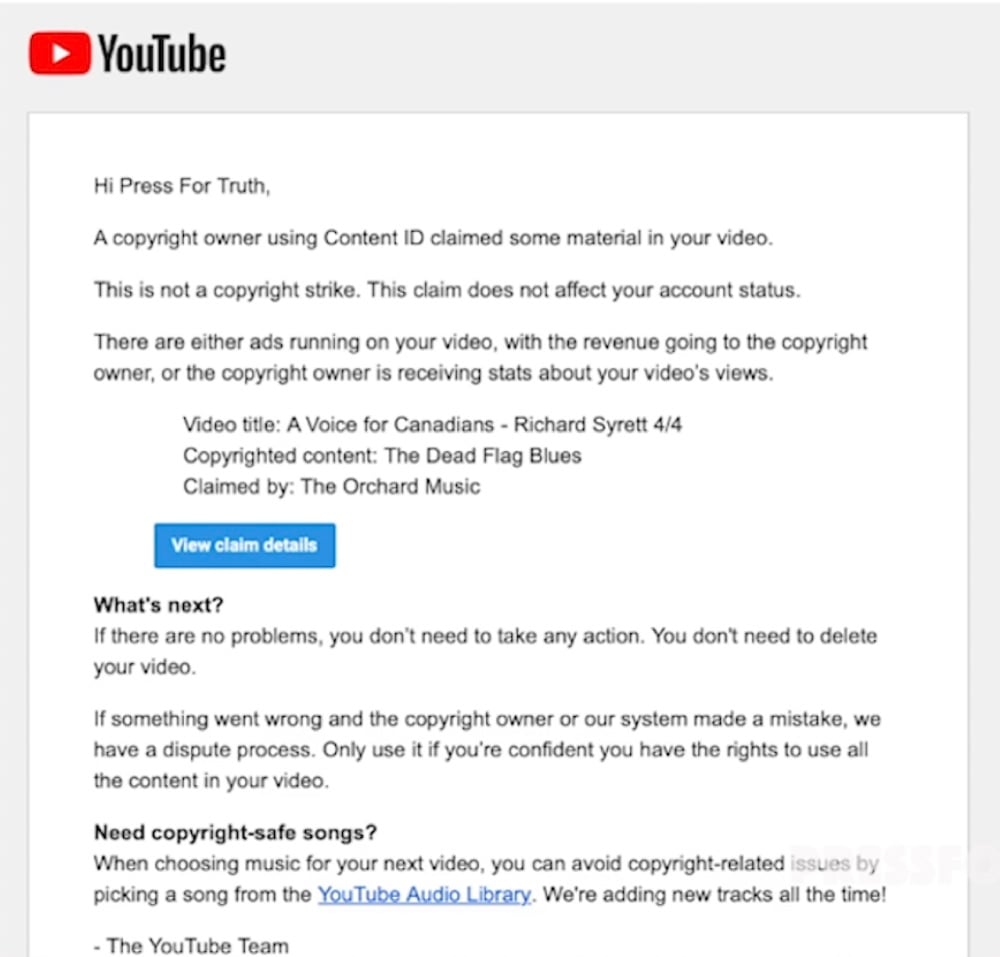 Unlike other YouTube bans, where old videos and the channel usually display a notice stating that the video or channel have been removed for violating a specific YouTube policy such as hate speech or harassment, the notices on Press For Truth's channel and its old videos do not refer to YouTube policy.
The notice on the channel says "Your account has been permanently disabled" while the notice on old videos says "This video is no longer available because the YouTube account associated with it has been closed."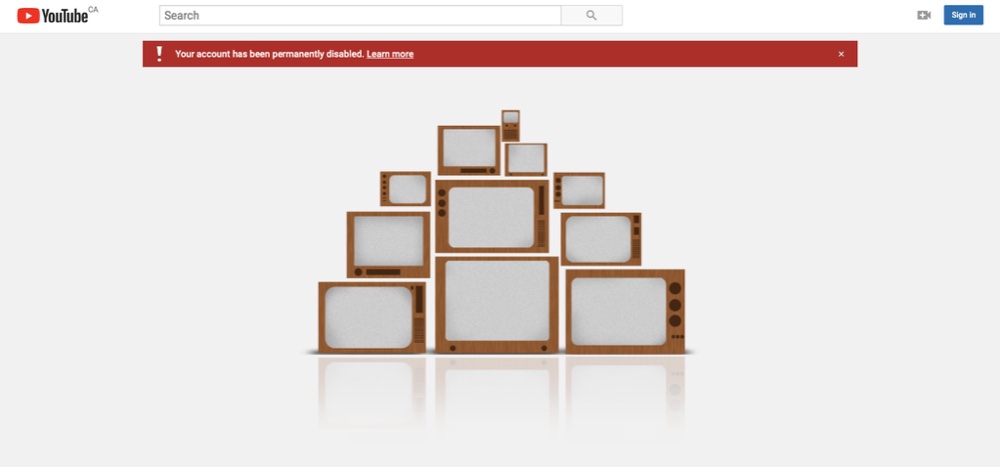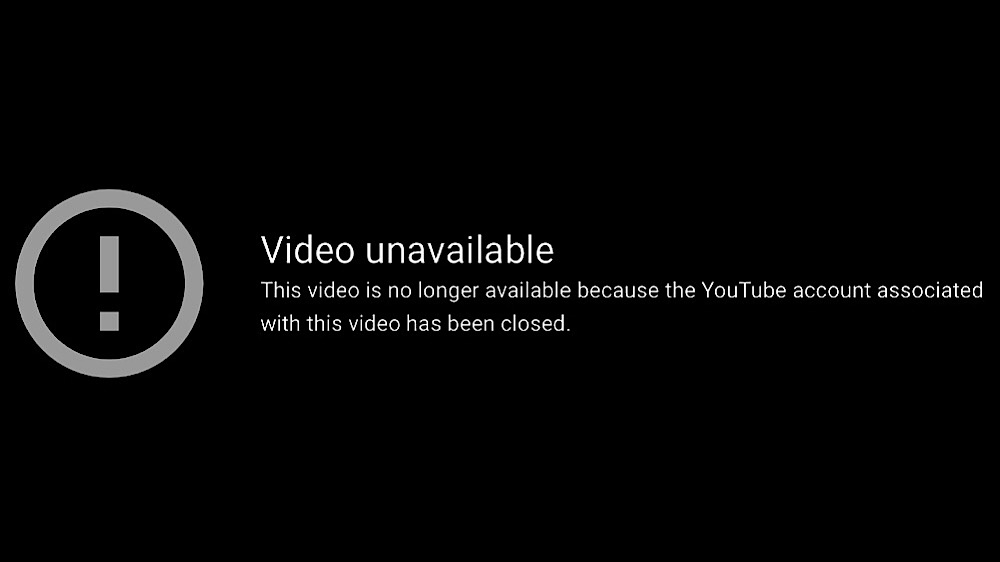 After Dicks tweeted about his channel being disabled, YouTube responded and wrote that the channel had been suspended for policy violations but didn't reveal which policies it had supposedly violated.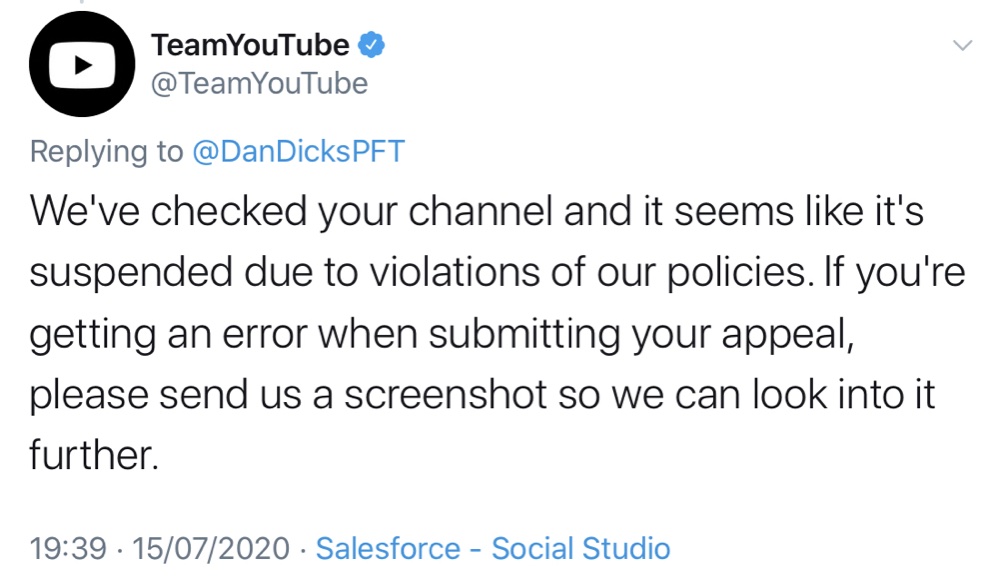 Dicks has appealed the suspension but currently, his channel is still disabled.
Related: ? How YouTube's crackdown on "controversial" content is slowly killing comedy, commentary, criticism, and more
Dicks said he suspects that the deletion of Press For Truth is related to the last video he published to the channel. In this video, he challenged the conspiracy theory about furniture firm WayFair trafficking children, said he thinks it's a red herring, and suggested it was a diversionary tactic to reduce news coverage of real child sex trafficking rings.
A month before Press For Truth was permanently disabled, YouTube censored one of its videos covering syringe recalls of a company that was set to supply Canada for mass vaccinations. The story had been covered by several mainstream media outlets but this didn't prevent YouTube from censoring an independent creator discussing the same story.
"They are turning this platform into what is going to resemble modern-day television," Dicks said in response to his channel being disabled. "It's no longer YouTube guys, it's now ThemTube."
While Press For Truth is gone from YouTube, the content is still available on its website and the alt-tech video hosting platforms BitChute, LBRY, and Flote.
Over the last couple of years, YouTube's crackdown on what it deems to be "controversial" content has resulted in several creators who discuss the news being censored with independent news outlet We Are Change and commentary channel Akkad Daily both losing their ability to monetize this year.
Meanwhile, mainstream media outlets are boosted by YouTube's algorithms and given billions of impressions through the news shelf on YouTube's homepage.