YouTube has announced that from election day it will be displaying information panels that push one of Big Tech's favorite election talking points – that election results "may not be final."
The panels will appear at the top of election-related search results and below videos about the election. They will direct users to Google's election results feature which will display "authoritative election results" from The Associated Press.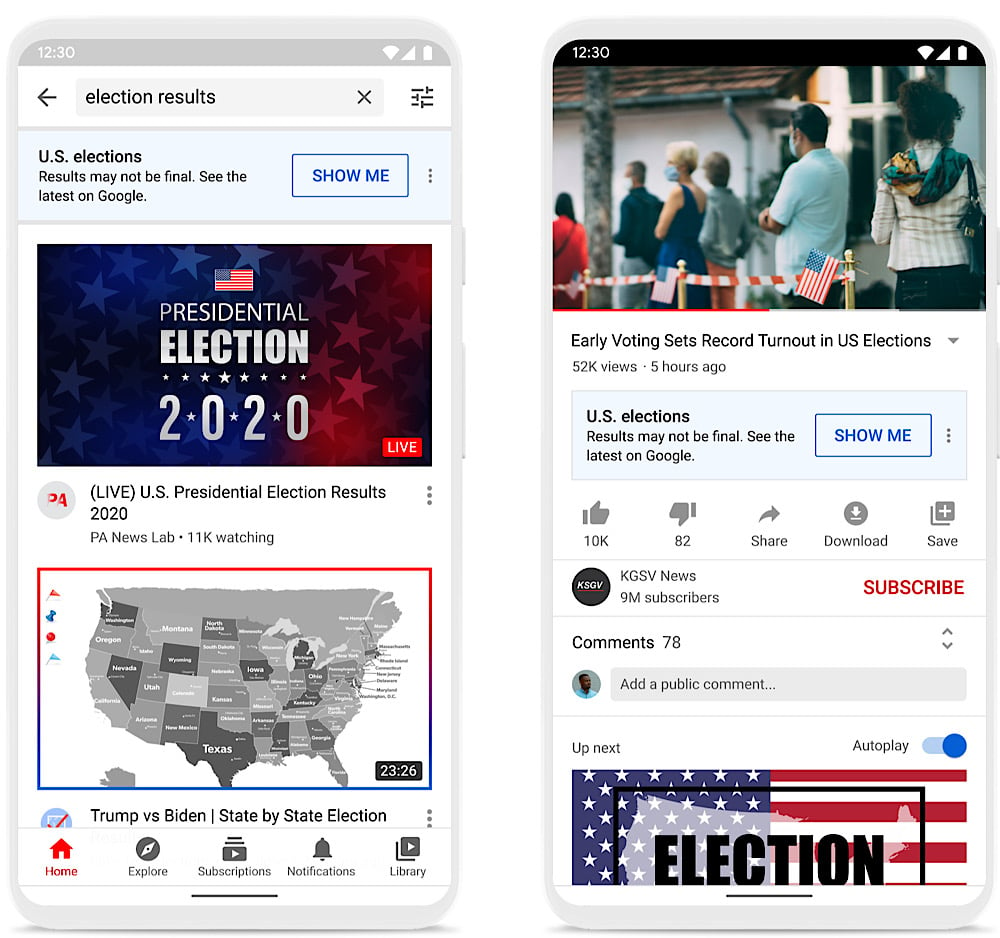 The announcement means that users watching election-related YouTube videos from election day will be subject to even more editorialization on the video-sharing platform.
Not only will YouTube users be constantly told that the election results may not be final but "authoritative" mainstream media sources that mostly support this narrative will continue to be boosted in YouTube search and recommendations.
YouTube's announcement follows similar announcements from Facebook and Twitter with both of these platforms pushing prominent messages to their users that election results could be delayed.
Not only are these platforms pushing this narrative to hundreds of millions of users in the US but Facebook and Twitter have also vowed to editorialize and censor anyone who challenges their messaging on delayed results.
Facebook is planning to add labels to any candidate or campaign that "tries to declare victory before the results are in."
And Twitter has announced that tweets "claiming victory before election results have been certified" will be labeled or removed.