After years of hinting that it may remove the dislike button, YouTube has announced that it's now testing new designs that hide public dislike counts.
These public dislike counts are an important metric for YouTube viewers who want to quickly assess the overall public sentiment towards a video with a high dislike to like ratio indicating that a video is unpopular with viewers.
YouTube claims that it's running this test "in response to creator feedback around well-being and targeted dislike campaigns."
But with these new designs that hide the dislike counts from the public, viewers will be unable to see the like to dislike ratio and quickly gauge whether it's a video they want to watch.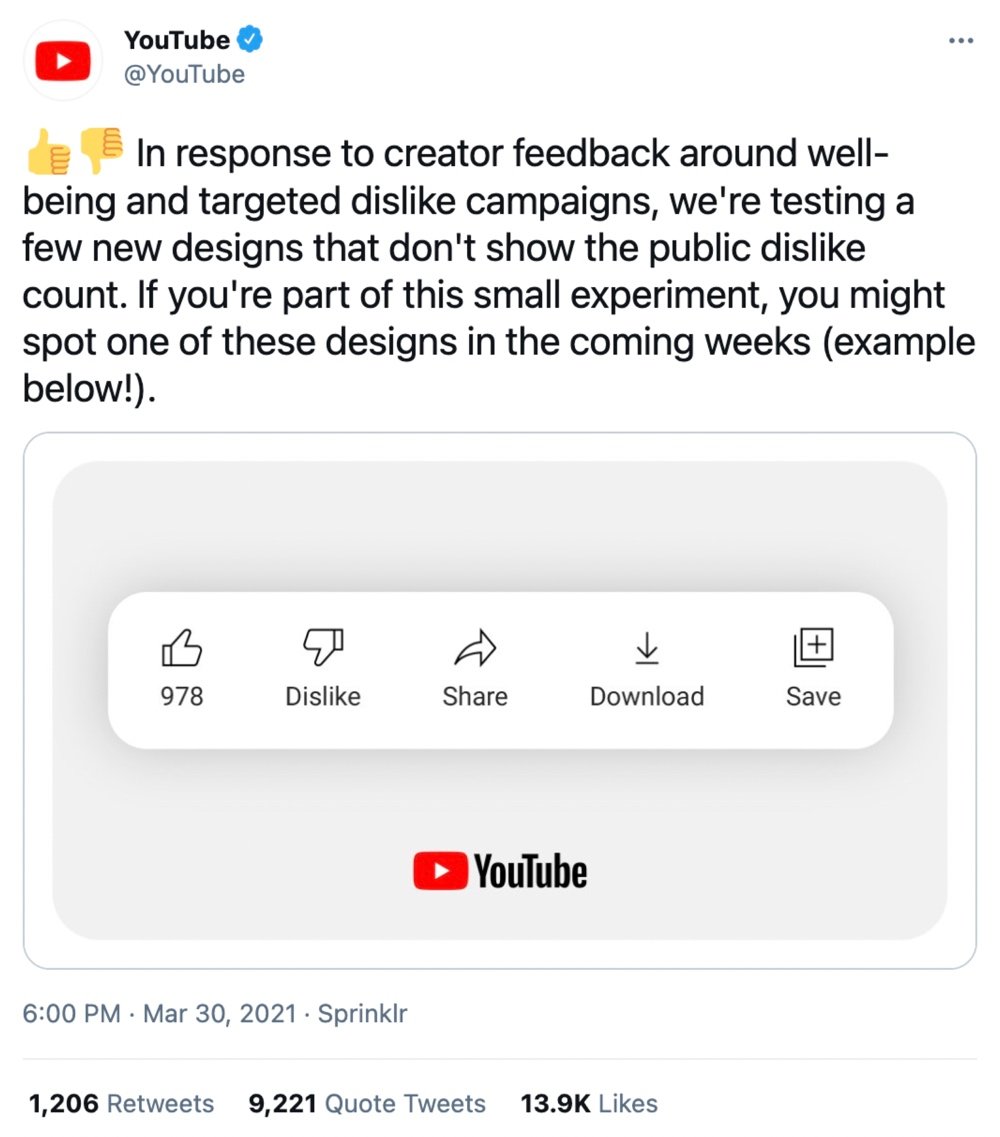 Large corporations are likely to be the biggest benefactors of this test since they're often the main target of dislikes when they do something that's unpopular with the public at large.
Some notable examples of the dislike count highlighting negative public sentiment towards a video include YouTube Rewind 2018 (which was heavily disliked as users grew increasingly frustrated with the platform), Gillette's "The Best Men Can Be" video (which was heavily disliked after attacking so-called "toxic masculinity"), and the Scandinavian airline SAS's "What is truly Scandinavian?" video (which was heavily disliked after asserting that "absolutely nothing" is truly Scandinavian).
And if the test becomes a permanent design change, dislikes will lose much of their utility because it will be impossible for viewers to see the dislike to like ratio on any videos.
The test is reflective of YouTube increasingly removing or reducing the utility of features that let viewers interact with videos.
For example, comments, another feature that lets viewers leave public feedback and assess overall sentiment towards videos, have been heavily restricted and disincentivized by YouTube over the last few years with the tech giant demonetizing videos based on their comments, automatically holding some comments for review, warning viewers when they post "offensive" comments, and mass disabling comments on certain categories of video.