Three UK countries – Scotland, Wales, and Northern Ireland – have made vaccine passports mandatory in some settings, despite concerns over the way they restrict freedom, create privacy risks, and aren't supported by empirical evidence.
Now, UK business directory, "Against Vaccine Passports," is pushing back against the deployment of this invasive tech by making it easy for UK customers to connect with businesses that oppose vaccine passports.
Against Vaccine Passports describes COVID passes as "divisive and discriminatory" and has created the directory so that businesses can "make it clear that vaccine passports have no place in a free, democratic society."
Its mission is to develop a UK wide business network where customers and businesses who are concerned about the introduction of vaccine passports can support each other.
In late October, Against Vaccine Passports founder Anna Brees said that hundreds of businesses had joined the directory within a few days and it now has more than 1,400 UK businesses in its directory. These businesses span a wide range of categories and include vets, accountants, lawyers, psychotherapists, window cleaners, landscape gardeners, shops, cafes, pubs, and hotels.
The directory recently introduced a new search tool to make it easier for UK customers to find local businesses that don't force their customers to show a vaccine passport. The search tool uses either a device's location data or a manual postcode entry to find businesses within up to 20 miles of a customer's location.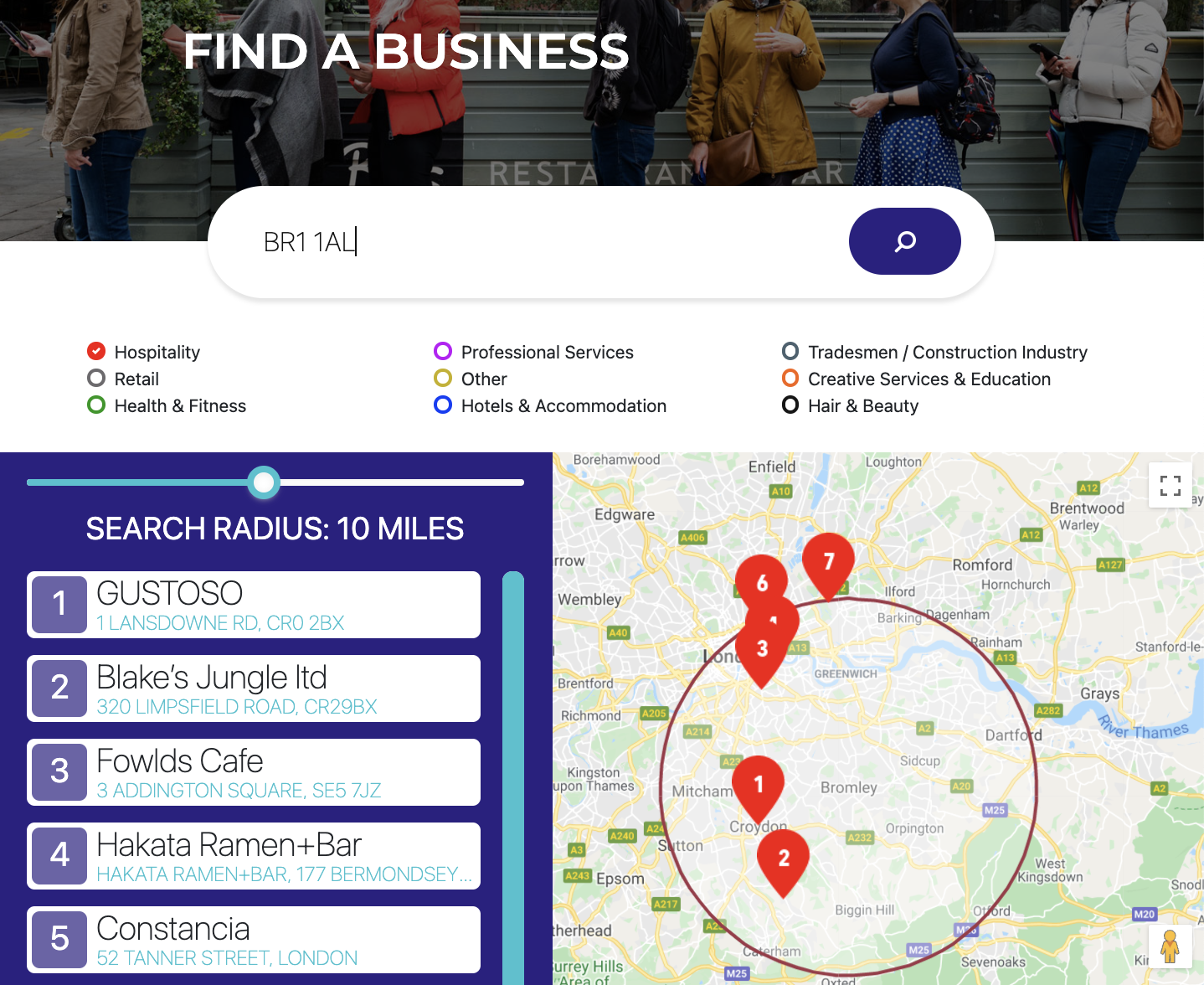 Customers can toggle the search radius in one-mile increments and narrow or expand their search by filtering the businesses by category.
The results panel lists the businesses that meet the criteria and displays their address. Business locations are also highlighted on a map that's color-coded by business category.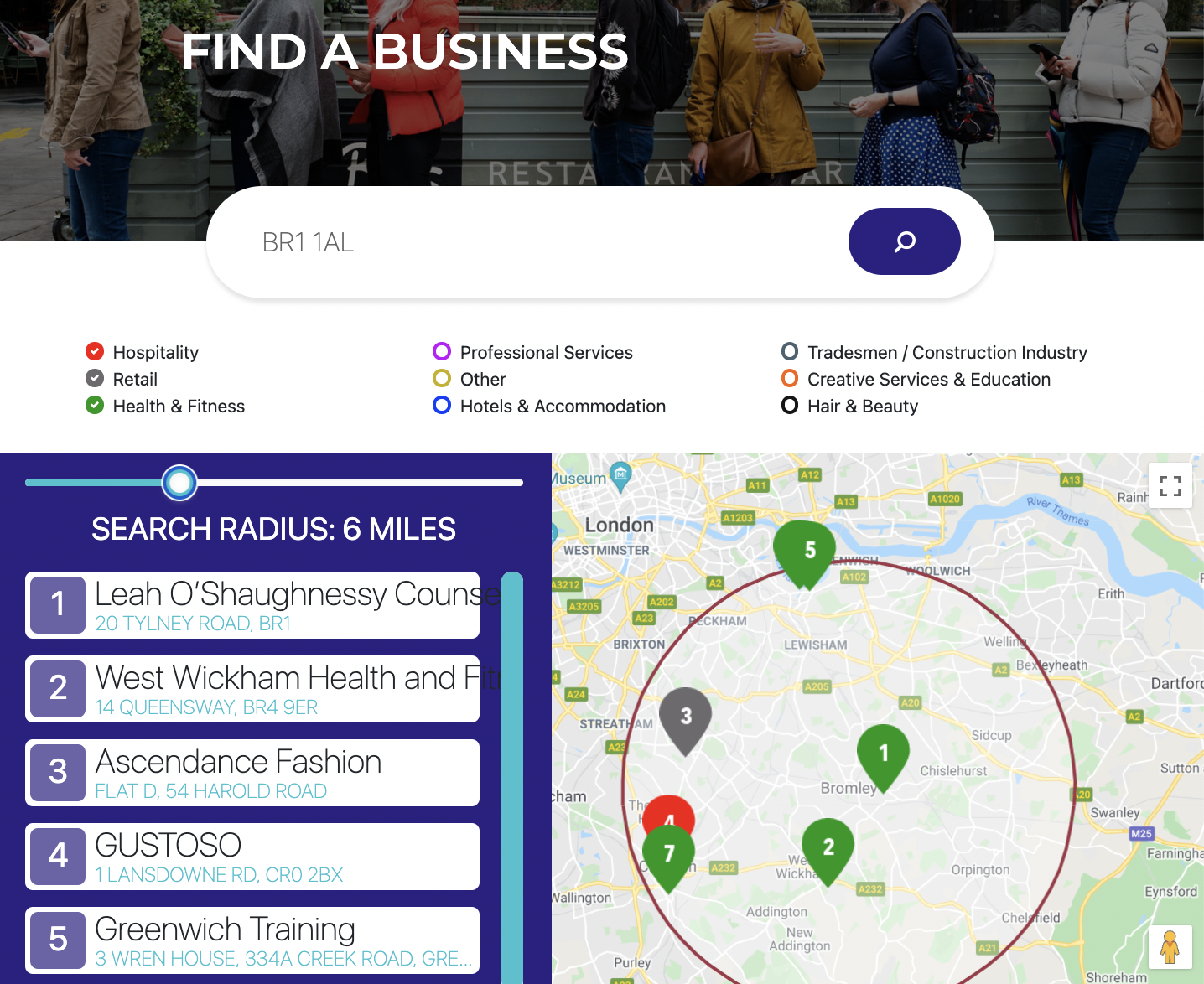 Customers can click or tap on any of the businesses displayed on the map to see an expanded information panel with the business's phone number.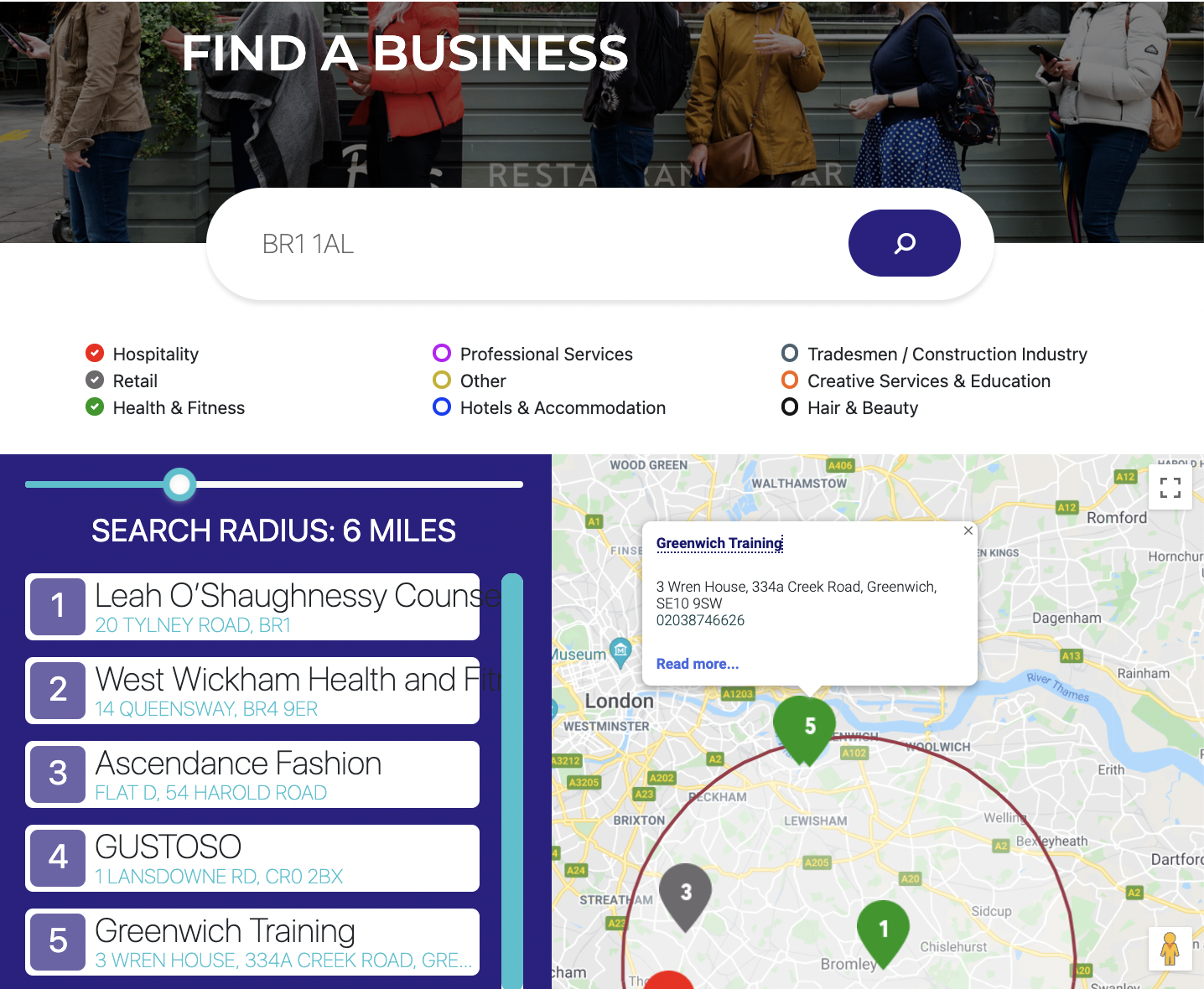 They can also click or tap the "Read more…" link to see the business's full profile and get access to additional information such as a description of the business, a link to the business's website, and the business's email address.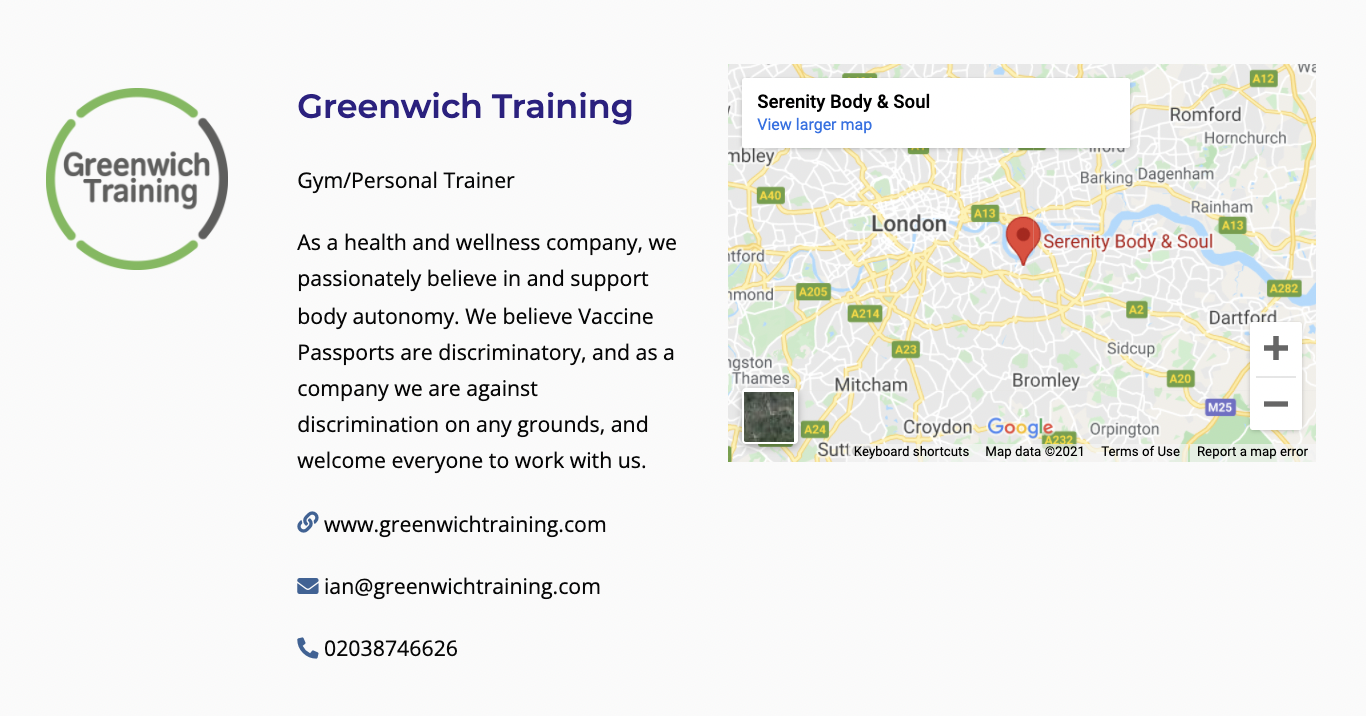 UK customers can search the Against Vaccine Passports directory here.
UK businesses can join the Against Vaccine Passports directory here.
You can get more information on Against Vaccine Passports here.
Going forward, Against Vaccine Passports plans to organize training events, recruit regional reps, and launch a nationwide UK leaflet campaign.
Brees is also encouraging supporters to use the "AVP Supporter" branding as their social media profile pic and the directory is offering free AVP car stickers with any purchase from its store.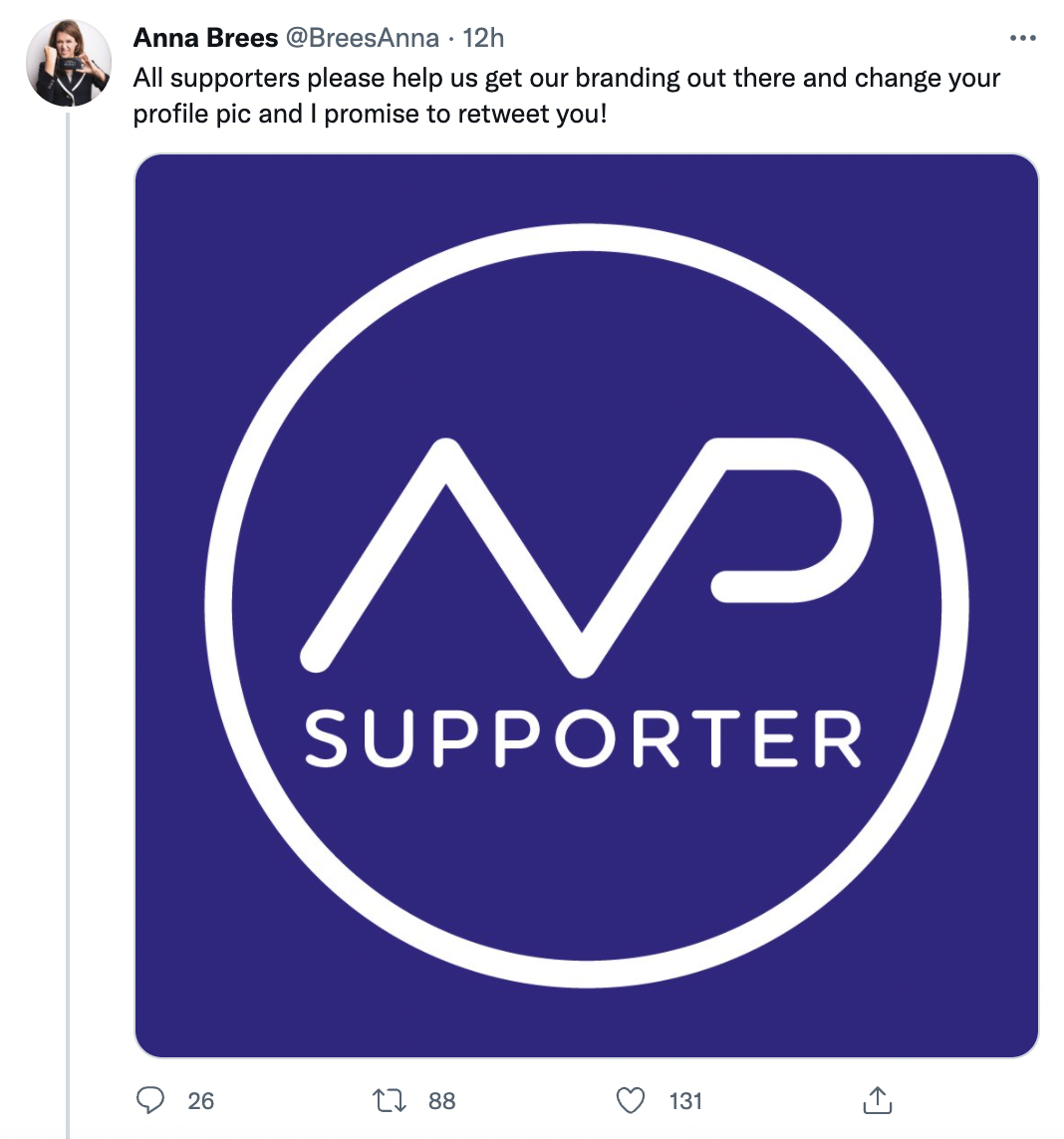 Against Vaccine Passports is one of several online communities that has launched to help people connect with others that oppose vaccine passports. For example, Australian workers who oppose vaccine passports are leveraging the power of online communities to find jobs that don't require vaccine passports.