The customer service and digital government minister in the Australian state of New South Wales, Victor Dominello, said that the state will have a functional digital ID pilot in the next few weeks and before the state election in March. The digital ID scheme will be tested through online sales of alcohol.
In a LinkedIn post featuring an image of him holding a red wine bottle, Dominello said "details of a digital ID pilot – where you can verify that you are over the age of 18 without having to provide primary documents" would be released in the next few weeks.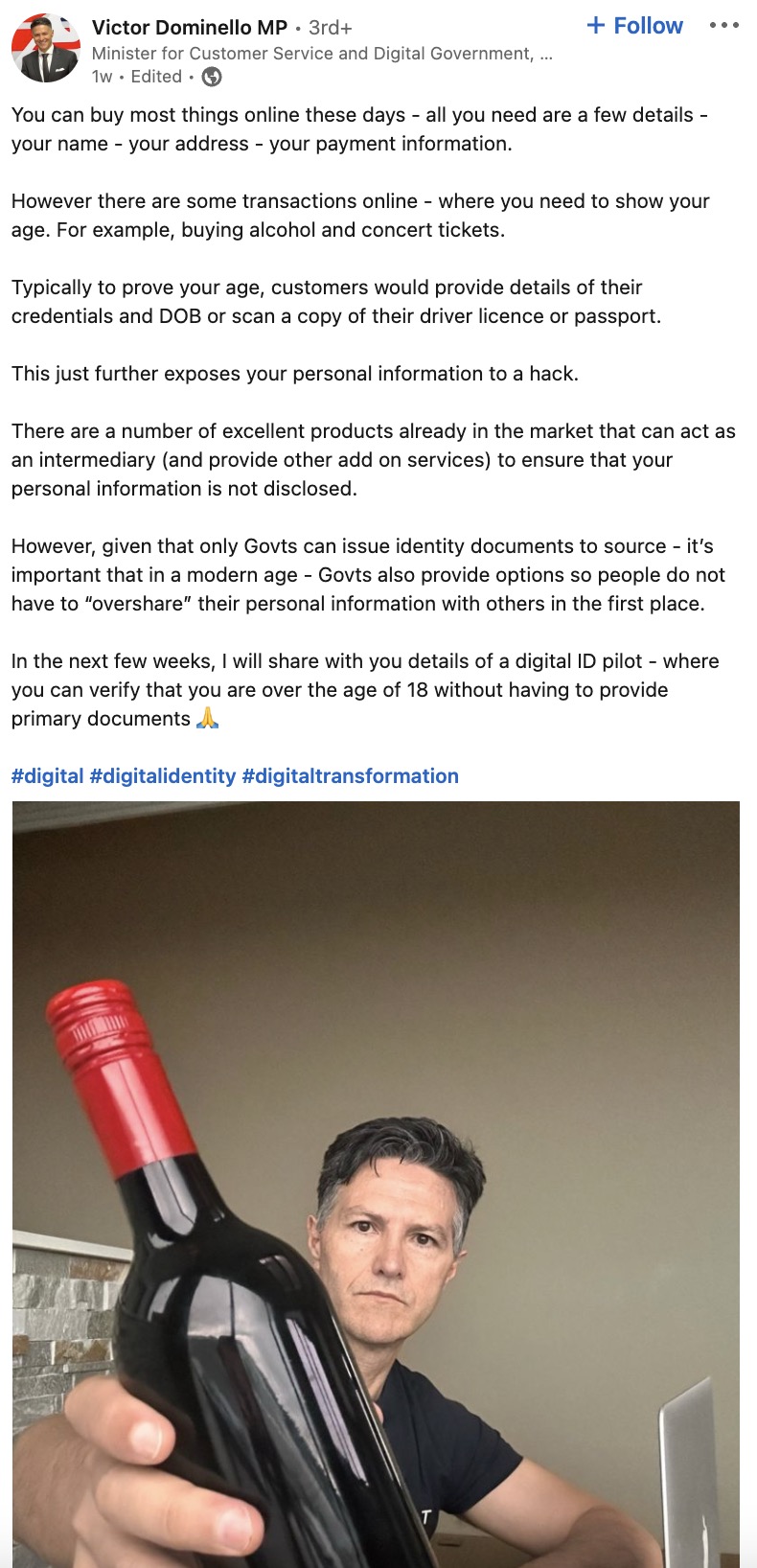 Dominello has been an advocate for a state-based digital ID scheme in NSW and has previously called for industry and agencies to develop customer-centric solutions instead of solutions that suit businesses and the government.
The federal government is also gradually working on a digital ID scheme but states are pushing for their own solutions.
Proof of identity for alcohol sales is a target for these systems because of the potential for minors to access liquor.
"You can buy most things online these days — all you need are a few details: your name, your address, your payment information," Dominello said.
"However there are some transactions online — where you need to show your age. For example, buying alcohol and concert tickets."