After being threatened with legal action, accused of being a violation of the First Amendment, and facing mass condemnation, the US Department of Homeland Security's (DHS's) "Disinformation Governance Board" has been paused and its head, Nina Jankowicz, has resigned.
Jankowicz told Wall Street Journal reporter Dustin Volz that the future of the Disinformation Governance Board is uncertain and that she'll be returning to her work in the public sphere.
The Disinformation Governance Board was announced on April 27 and its goal was to "fight disinformation." After the announcement, critics quickly highlighted Jankowicz's many past comments on free speech, censorship, and misinformation.
In an interview posted just two days before she was named as head of the Disinformation Governance Board, Jankowicz commented on Tesla and SpaceX CEO Elon Musk's proposed Twitter acquisition by tweeting: "I shudder to think about if free speech absolutists were taking over more platforms, what that would look like for the marginalized communities, which are already shouldering disproportionate amounts of this abuse."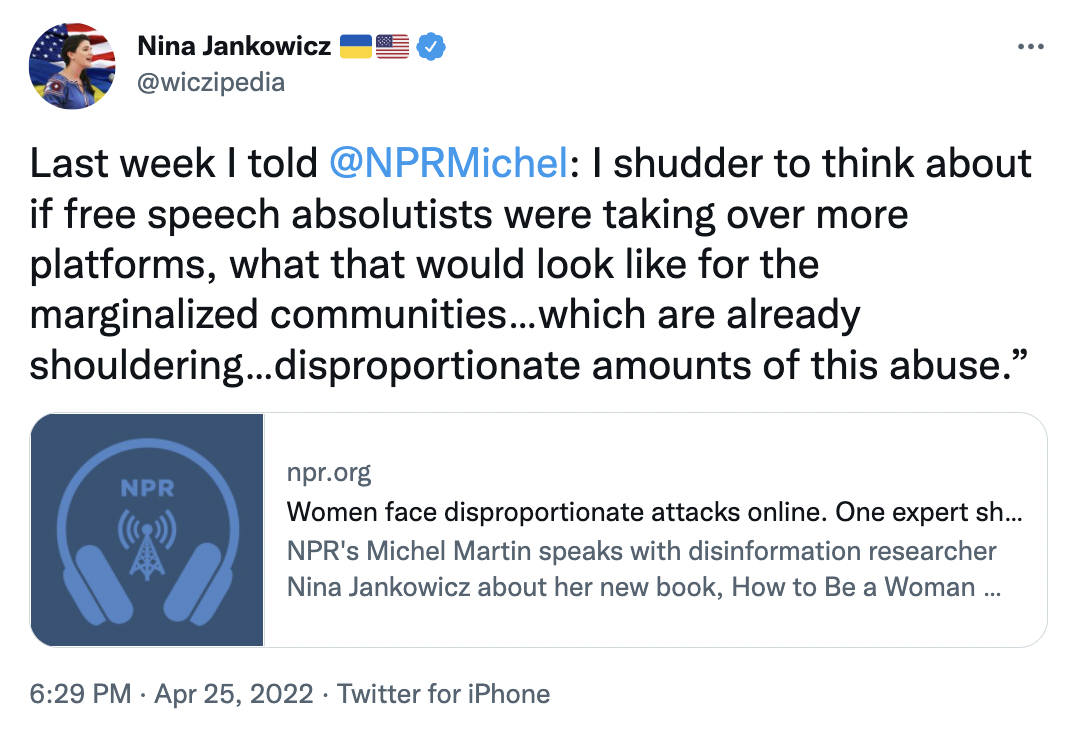 Some of Jankowicz's other past comments include her claiming that "'free speech vs censorship' framing is a false dichotomy," saying verified users like her should be able to edit tweets to provide "context," and supporting the UK government setting standards for acceptable speech.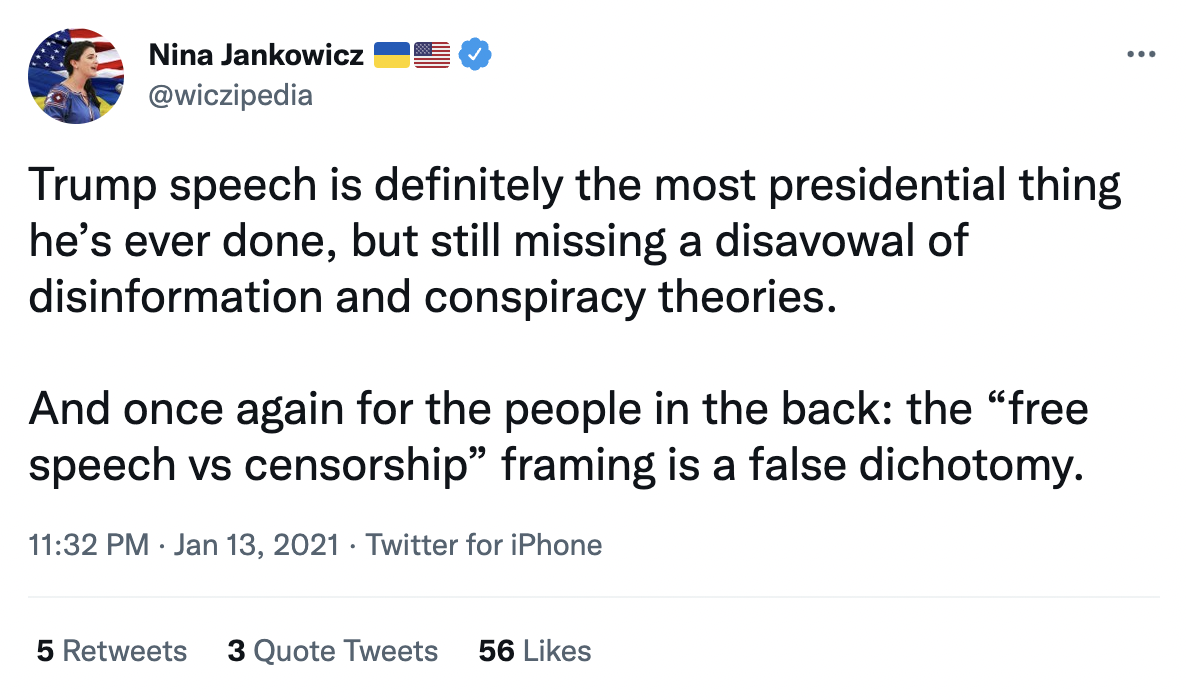 Days after the Disinformation Governance Board was announced, a bill was introduced to dissolve it. 20 states also threatened legal action and described the Board as an "unacceptable and downright alarming encroachment on every citizen's right to express his or her opinions, engage in political debate, and disagree with the government."
Amid mounting pressure and criticism, DHS Secretary Alejandro Mayorkas claimed that the Disinformation Governance Board would somehow protect free speech.
While criticism of the Board was focused on Jankowicz's past comments and the potential of the board to chill online speech, Jankowicz framed this criticism as "mischaracterizations of the Board" which "became a distraction from the Department's vital work" after announcing her resignation.
Some mainstream media outlets have gone even further with The Washington Post claiming that Jankowicz was "the victim of coordinated online attacks" and that "the Biden administration let right-wing attacks derail its disinformation effort."
Although the Disinformation Governance Board's future is uncertain, this Board followed several online censorship and surveillance efforts backed by the DHS. Before the Board was even announced, the DHS increased its efforts to identify "misinformation" and "conspiracy theories" on social media, was accused of mass surveilling money transfers, and branded online "misinformation" a terrorism threat to the U.S. homeland."
And according to a DHS staffer cited by The Washington Post, the DHS is "going to need another Nina down the road."