Senator Mark Warner's Restricting the Emergence of Security Threats that Risk Information and Communications Technology ("RESTRICT") Act is currently in Senate procedure, as is widely thought to be targeting China's TikTok in particular.
However, those who bothered to read the text of the proposed act – which will next be considered by the Committee on Commerce, Science, and Transportation, are warning that it is not merely about TikTok, but aims to grant wide powers over all forms of domestic and foreign communications to the government – such as enforcing "any" mitigating measure to deal with risks to national security.
We obtained a copy of the bill for you here.
And, observers critical of these legislative activities note, there would be no due process in taking these measures, and not much in terms of safeguards.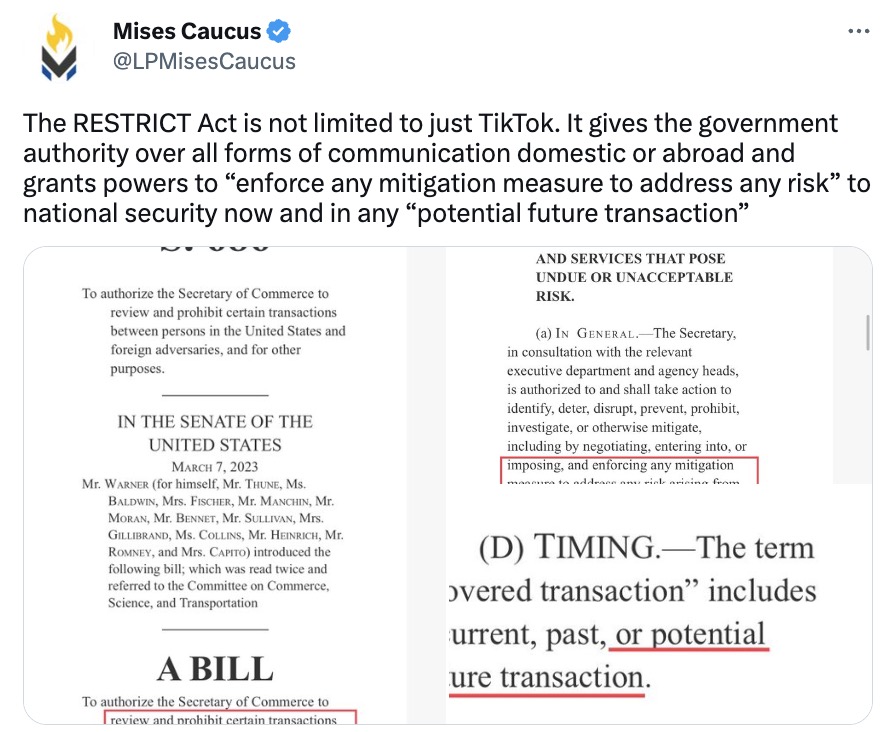 The Libertarian Party's Mises Caucus notes that the draft text states that the act's goal is to authorize the US secretary of commerce to review and prohibit "certain transactions between persons in the United States and foreign adversaries, and for other purposes."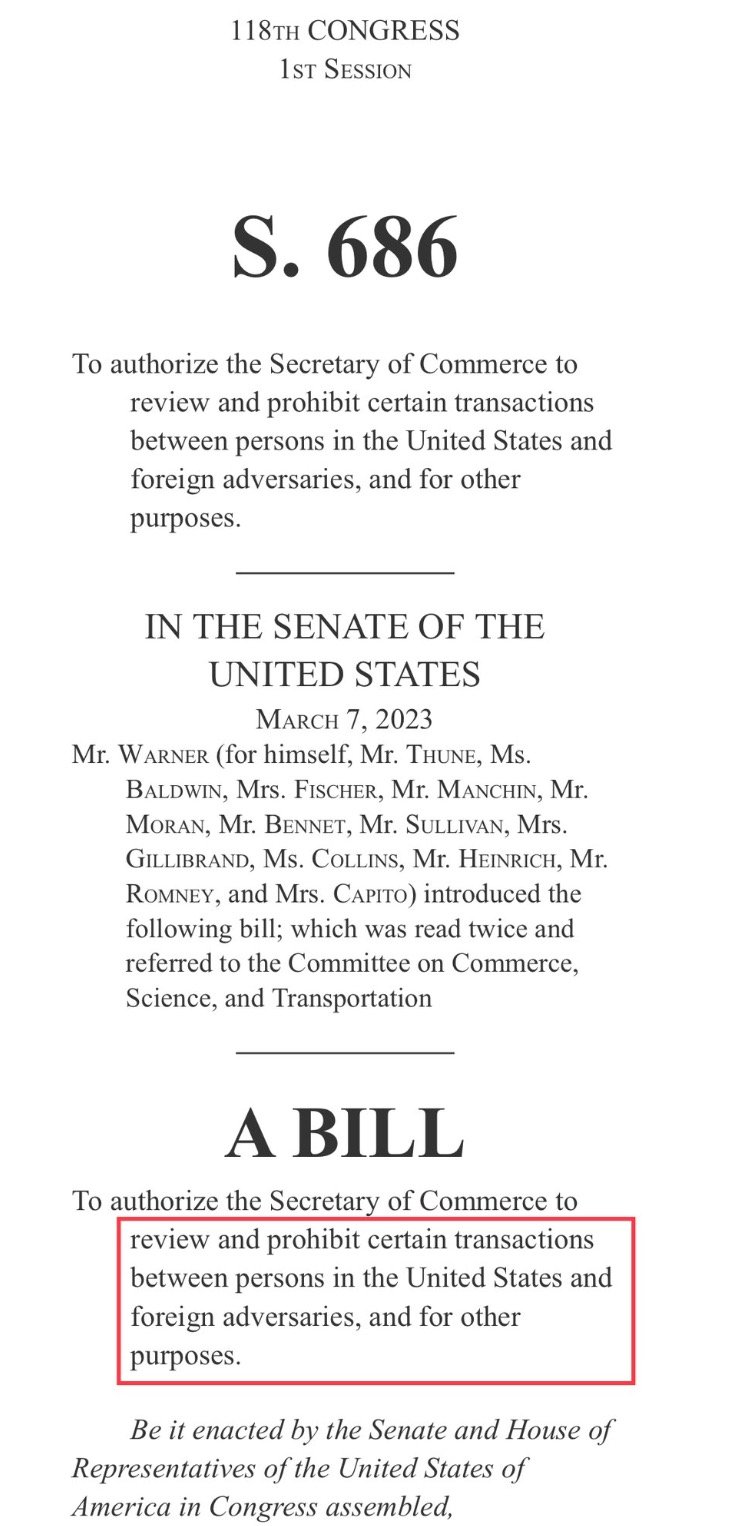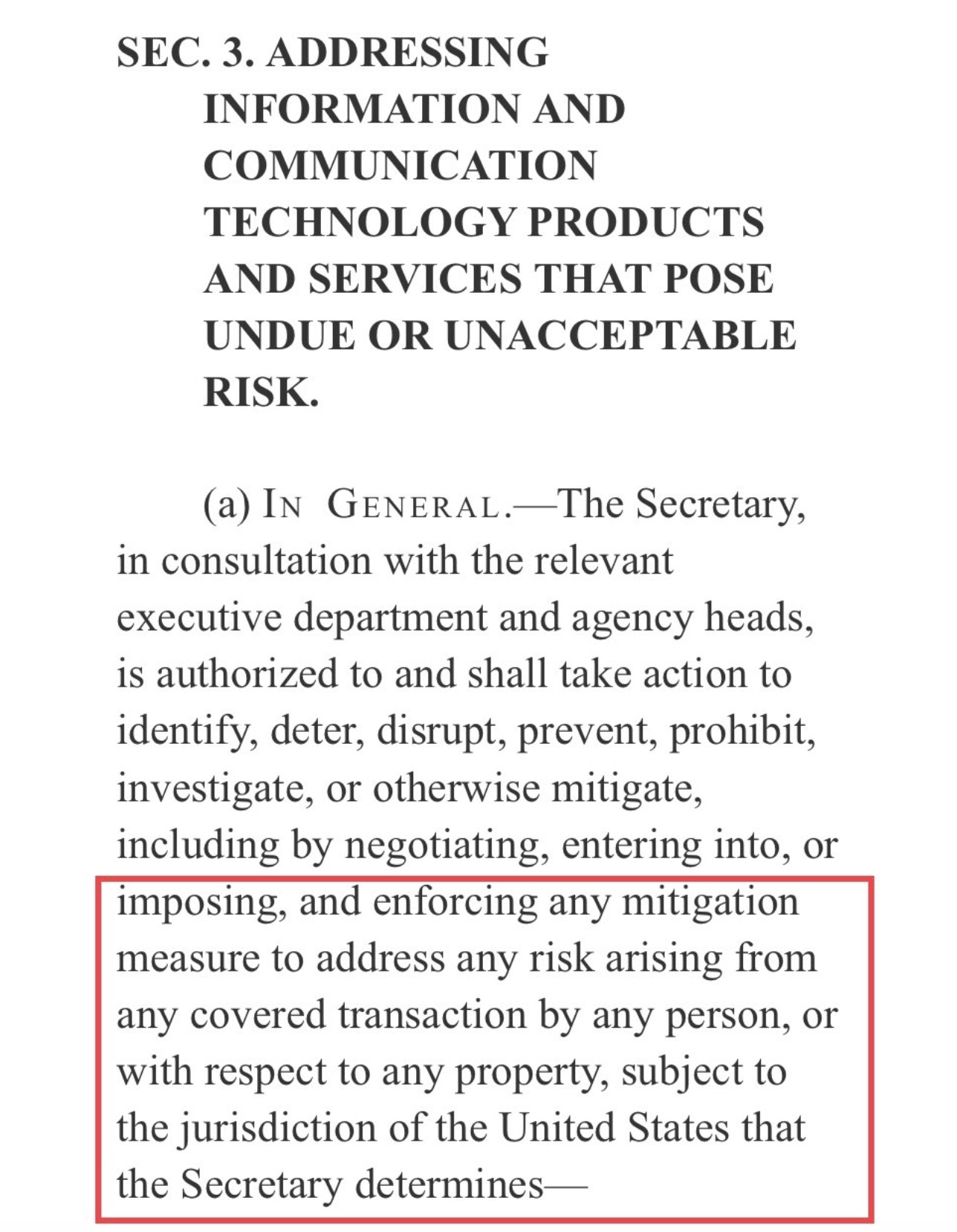 Observers note that if somebody or something is designated as a threat to national security, under the proposed legislation, the government would be given full access to these entities.
The text of the act singles out several usual suspects as foreign adversaries, such as Russia, China, Iran, etc., but, the director of national intelligence and the secretary of commerce are free to add new "foreign adversaries" to the list, while not under obligation to let Congress know about it.
They would also be given 15 days before notifying the president.
Critics make a point of the fact that US citizens marked as national security threat can also be considered and treated using the provisions of this proposal as "foreign individuals."
And when this designation is in place, then the threat of "any action deemed necessary" to mitigate it kicks in, which could result in people being ordered to pay a million dollar fine, spend 20 years in prison, or lose all assets (and these forms of punishment would be meted out without due process).
No limits are put on the funding and hiring to enforce the act, and the Freedom of Information Act (FOIA) would not apply.
All that just to "ban" TikTok?
Either way, The White House is in favor of passing RESTRICT Act.