As the 2020 presidential election approaches, Democrats have been calling for Facebook to shut off President Trump's ad campaigns. So far, Facebook has ignored these calls. However, it made a decision that could be somewhat damaging for the Trump re-election campaign and unpublished the largest Donald Trump fan page on the platform.
The page owner, Mark Sidney, confirmed that the page had been unpublished in an Instagram post:
"So Facebook Unpublished, What I Believe To Be, The Largest Donald J. Trump Fan Page Yesterday. Our Page, 'Donald Trump Is Our President" With 3,276,000 Fans, Which We Paid FB Around $100,000 To Build, Using 'Page Like Ads' Was Removed Yesterday."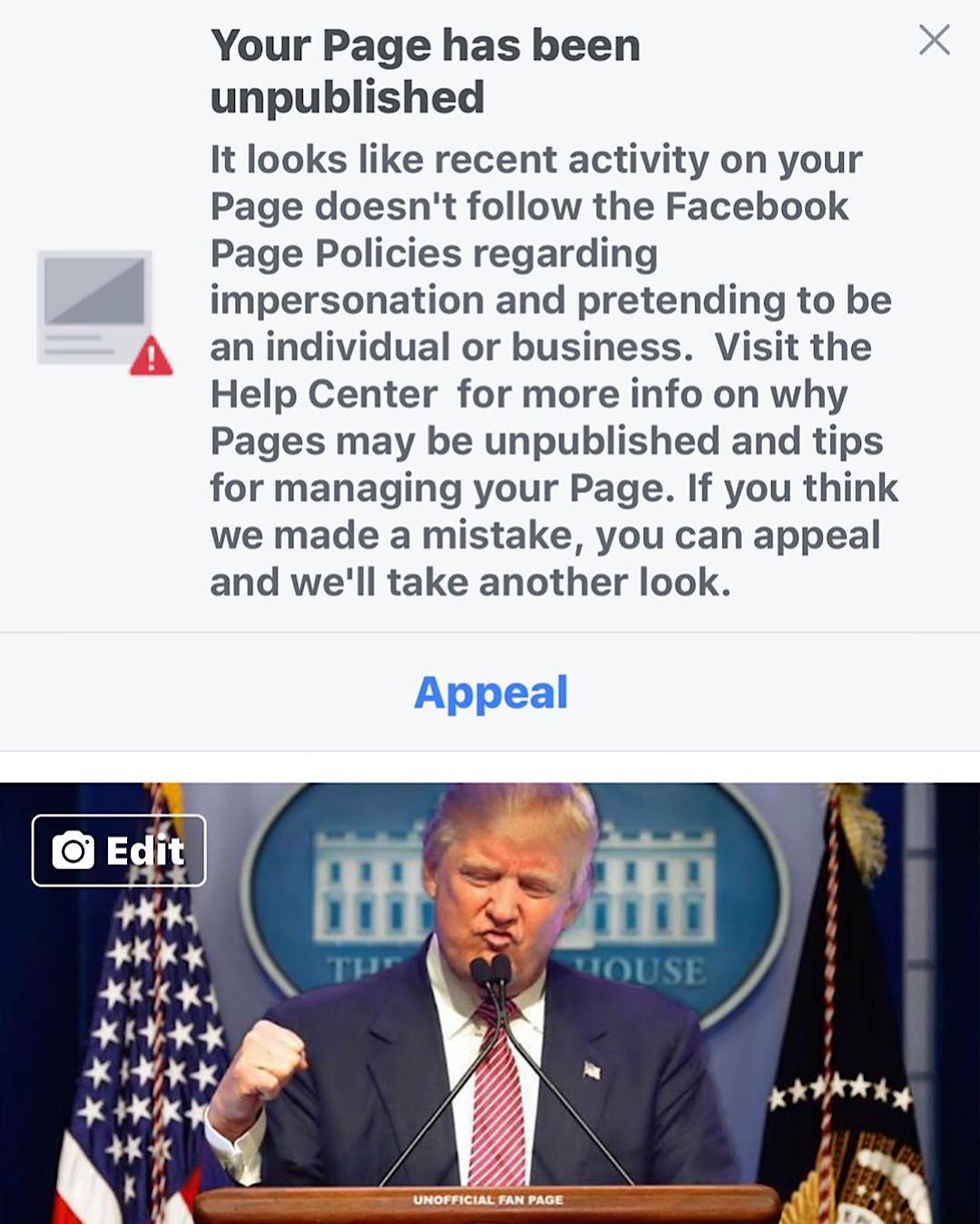 Facebook says it removed the page for violating the company's rules around "impersonation and pretending to be an individual or business." However, Sidney pushed back against this. "I Have Made My Identity Perfectly Clear, I Am, In No Way Associated With President Donald J. Trump, Nor Have I Ever Claimed To Be. This Was/Is A Fan Page, We Make That Abundantly Clear In Many Places On The Page," he said. "On Top Of That Facebook Approved The Name Change Back In 2016."
While Sidney is hopeful that this is a mistake on Facebook's part, the company has removed, censored, and suppressed a huge number of conservative and pro-Trump content creators in 2019.
In May, the company scrubbed several high profile accounts from the platform, most of which were conservative journalists and commentators. And in August, Facebook blocked links to a new platform created by Trump's meme creator Carpe Donktum hours after it went live.
This year, Facebook has also suppressed jokes from pro-Trump comedian Terence K. Williams by "fact-checking" his page. Additionally, Facebook CEO Mark Zuckerberg agreed that there "clearly was bias" in a Facebook fact-check of pro-life non-profit Live Action.
Update – 14 October, 2019: The Donald Trump Is Our President Facebook page has been restored.