Big tech's increased restrictions on sharing coronavirus content have created a surge in demand for alternative news, content, and tools related to the coronavirus.
Today free speech software company Gab introduced one of the latest offerings in this space by launching its Coronavirus News Command Center.
The Coronavirus News Command Center is an extension of Gab Trends, a people-powered news aggregator that surfaces stories based on the number of comments and the level of engagement they have on the Dissenter commenting system, and it shows the latest coronavirus statistics and news stories.
The Coronavirus News Command Center appears on the Gab Trends homepage and also has its own dedicated page.
The Gab Trends homepage Coronavirus Global Updates section provides an overview of the total confirmed cases, recoveries, and deaths.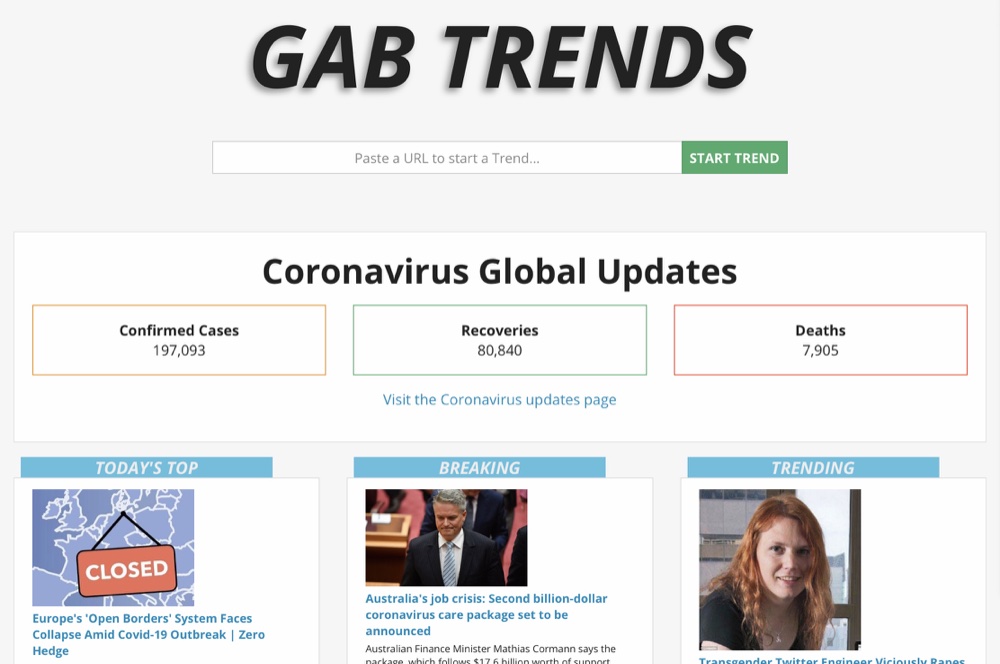 The dedicated Coronavirus News Command Center page provides a breakdown of these statistics by country and also shares Top, Breaking, and Trending news related to the coronavirus.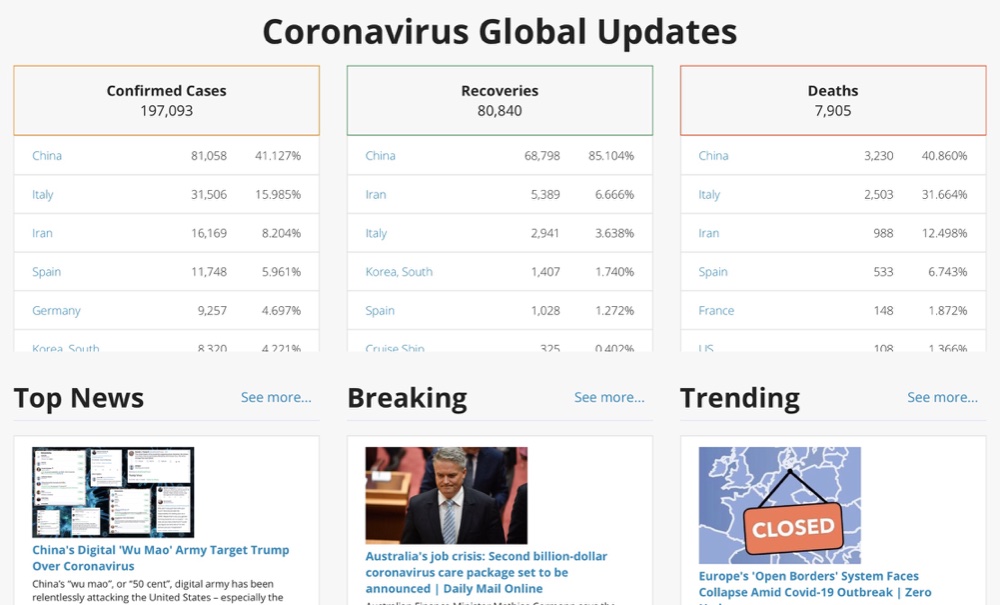 Clicking or tapping on a specific country provides a breakdown by region where available and also adjusts the news to show coronavirus stories that are relevant to that country.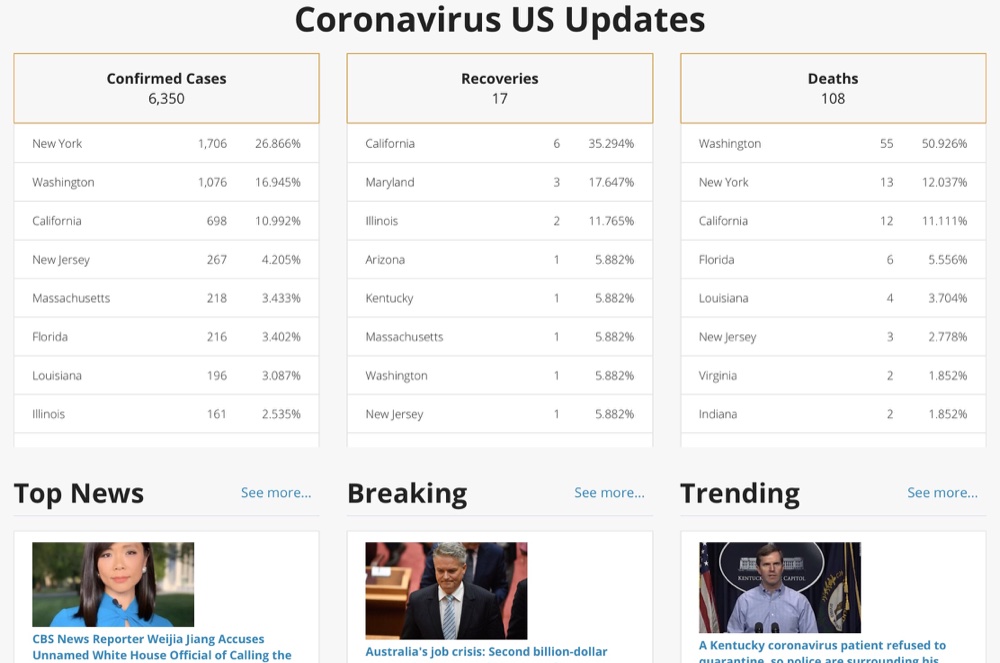 The Coronavirus Command Center is one of several independent online coronavirus tools and resources that has launched this month.
Staying Home Club, a website that lists all the companies and universities that are working from home and all the events that have been canceled because of the coronavirus, launched on March 4 and amassed more than 140,000 visitors in its first nine days.
https://twitter.com/phildini/status/1238215754857644032
Stay The F*ck Home, a website that contains a coronavirus "self-quarantine manifesto," went live on March 9 and passed a million visitors in its first five days.
The huge surge in visitors to these online tools and websites shows that big tech's attempts to suppress independent creators who discuss the coronavirus are largely ineffective when people take to their own platforms.