Germany's Minister for Digital and Transport Volker Wissing said that he is less worried about Twitter under Elon Musk's leadership after meeting with the CEO in San Francisco.
"Thanks @elonmusk for a constructive conversation in San Francisco. My stance is clear: the platforms' self-commitment against #disinformation must be strictly adhered to until the #DSA comes into force. Elon Musk agreed with me," Wissing tweeted.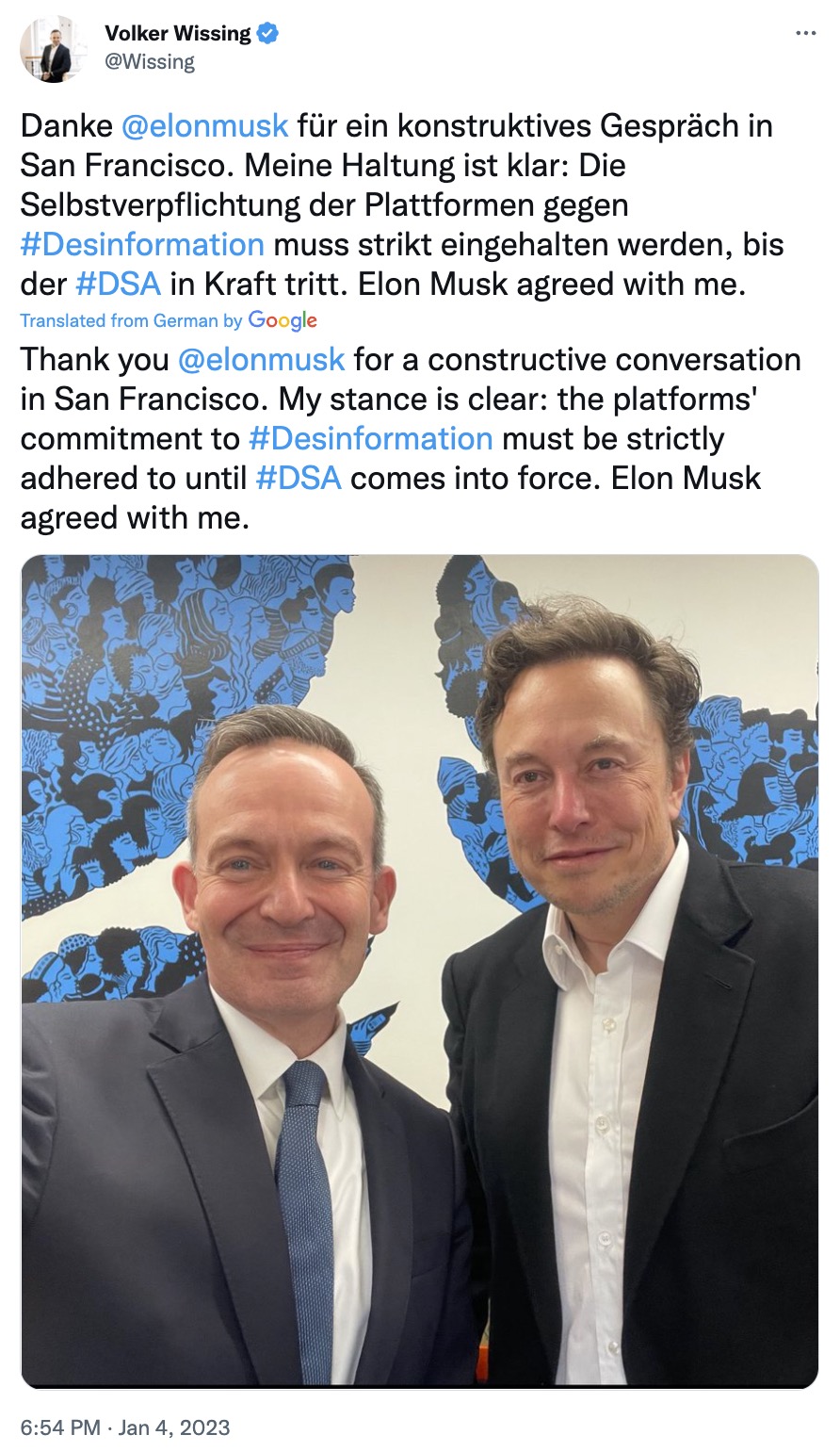 The DSA (Digital Services Act), expected to come into effect in February 2024, requires, among other things, platforms to remove "harmful" content immediately. The legislation aims to protect consumers from content considered harmful as well as illegal content.
In a December interview, Wissing, the General Secretary of the Free Democratic Party (FDP), expressed concerns about Musk's leadership of Twitter and said that he was undecided on whether he would continue using the platform.
Since taking over in late October, Musk has made some changes that censorship-lovers some might deem controversial. He rolled back the COVID-19 misinformation policy and reinstated some previously banned accounts, including the account of former US President Donald Trump.
In a letter to the EU Commission, Sven Giegold, the State Secretary for the Federal Ministry for Economic Affairs, raised concerns about abrupt changes at Twitter and the relaxation of censorship policies.