Northwest Film Center has canceled a planned 30th-anniversary outdoor screening of the 1990 Arnold Schwarzenegger action-comedy movie Kindergarten Cop after a local author complained on Twitter that it "romanticizes over-policing in the U.S."
In the movie, Schwarzenegger's police detective character John Kimble goes undercover as a kindergarten teacher to apprehend a drug dealer and realizes his passion for teaching while undercover.
Portland author Lois Leveen tweeted: "What's so funny about School-to-Prison pipeline? Kindergarten Cop-Out: Tell @nwfilmcenter there's nothing fun in cops traumatizing kids."
She then referenced movies The Birth of a Nation and Gone with the Wind and tweeted: "We recognize films like those are not 'good family fun.' They are relics of how pop culture feeds racist assumptions."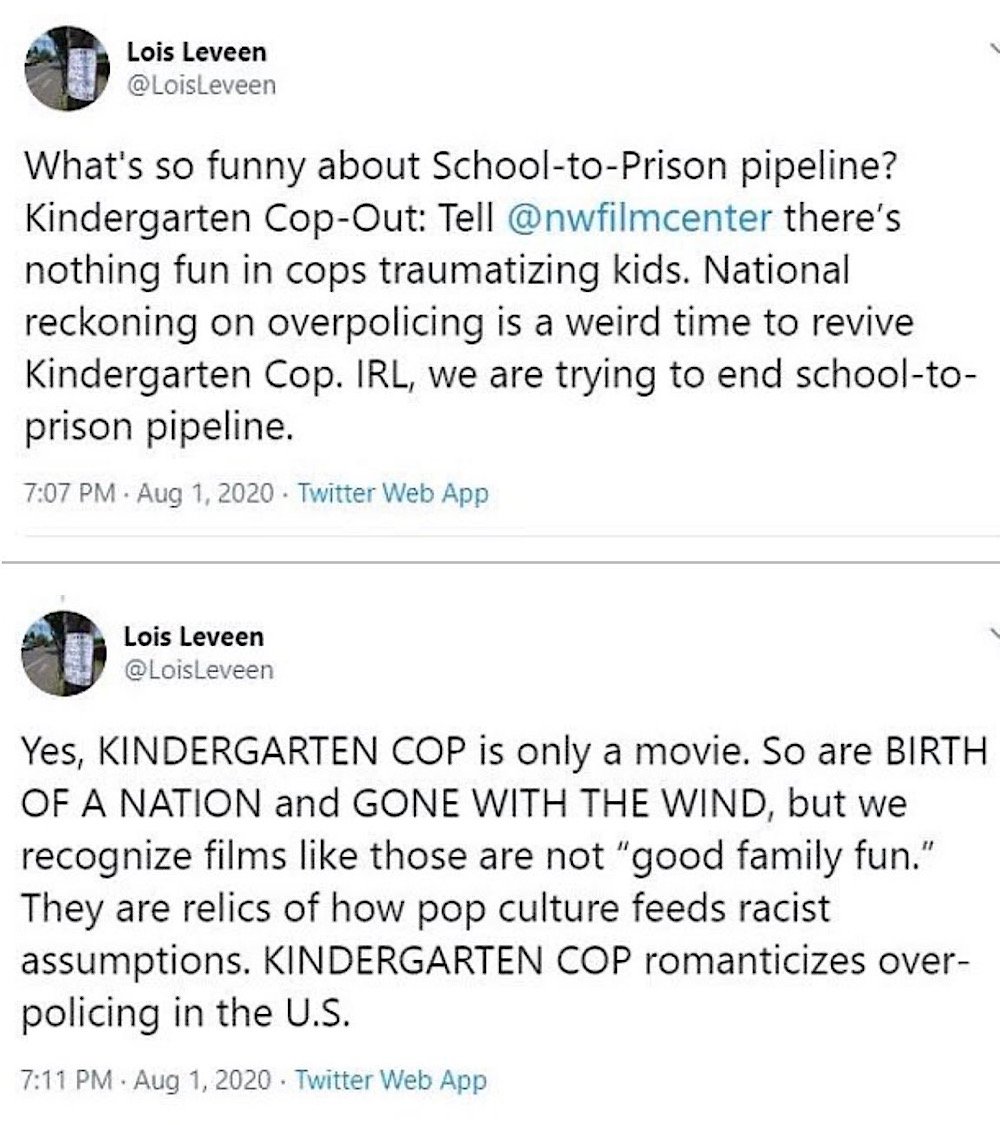 Northwest Film Center had planned to kick off its Cinema Unbound Drive-In at Zidell Yards event in Portland with an outdoor screening of Kindergarten Cop on August 6. Northwest Film Center tweeted that the movie had been chosen for "its importance in Oregon filmmaking history."
However, after Leveen tweeted out her complaints, Northwest Film Center thanked her for the feedback and confirmed that it would be replacing the planned screening of Kindergarten Cop with a second showing of the documentary John Lewis: Good Trouble.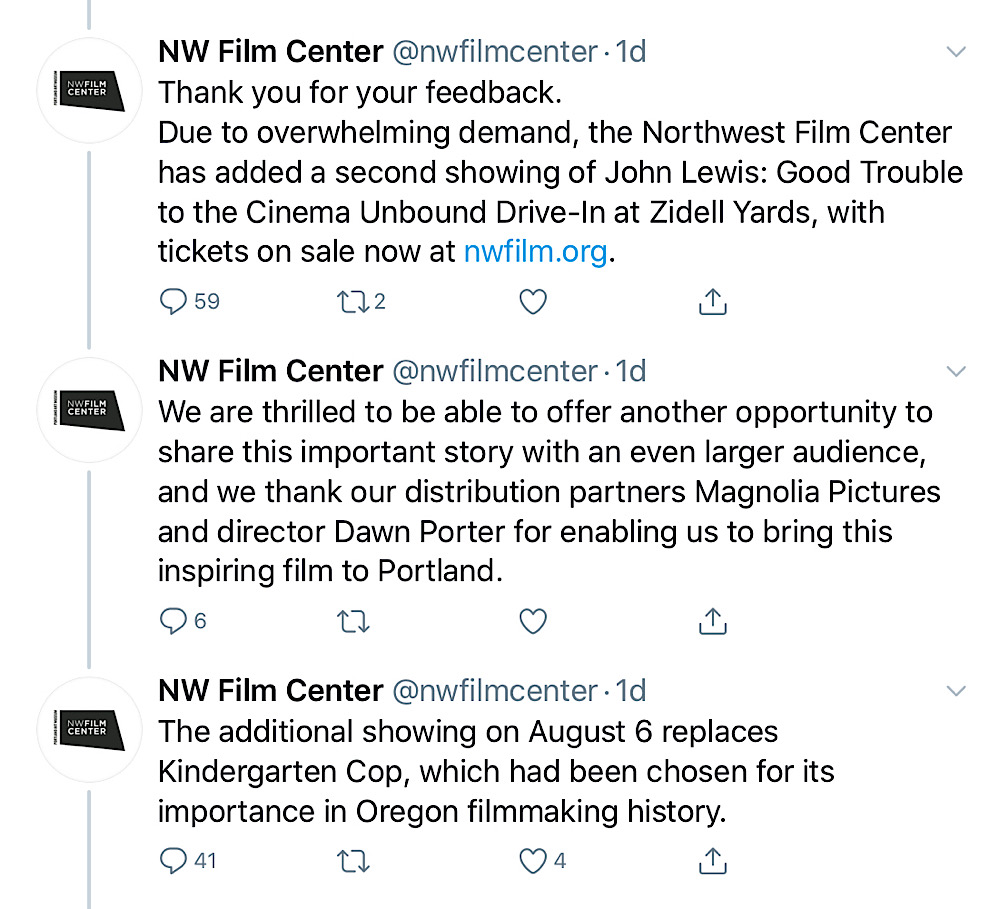 The cancelation follows the reality TV shows Cops and Live PD recently being pulled amid rising anti-police sentiment from some social media users.
In June, LEGO also told its affiliates to remove several police playsets in response to the death of George Floyd.
Even people and websites that show support for the police are being targeted for cancelation with thousands campaigning to get a veteran removed from a school board after she attended a Blue Lives Matter event and employees of the US publisher Maven Media Brands attempting to get its Blue Lives Matter site shut down.