A leaked European Council survey of the views on encryption of member countries showed that Spain strongly supports banning end-to-end encryption, a measure that has been proposed to combat the spread of child sexual abuse material (CSAM), but would end privacy for all citizens.
The proposed law would require tech platforms to scan encrypted communications, something tech experts have warned is not possible without breaking the encryption.
According to the document, which was obtained by Wired, Spain's position in encryption is the most radical.
WATCH: The EARN IT Act Wants to End Privacy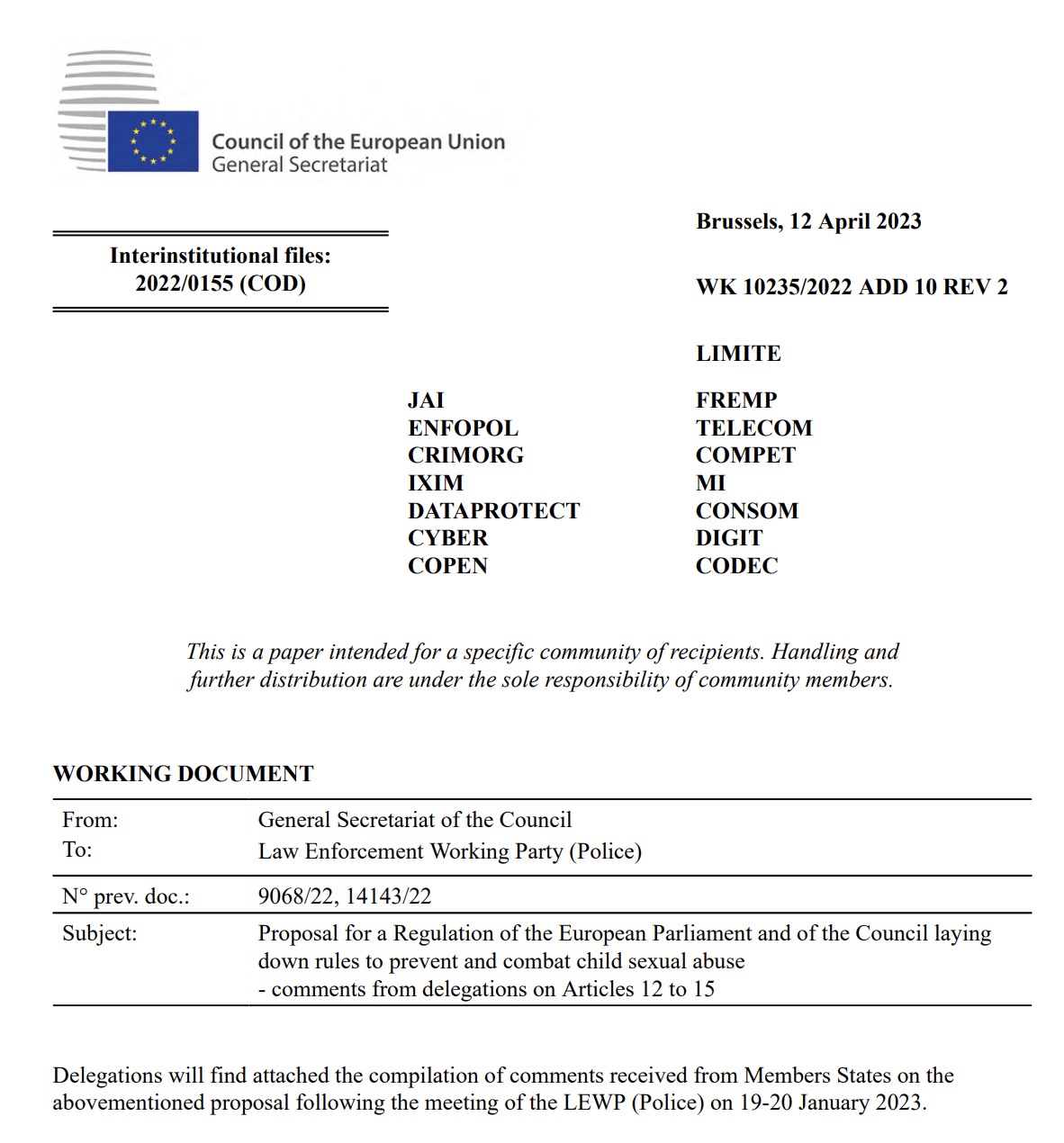 "Ideally, in our view, it would be desirable to legislatively prevent EU-based service providers from implementing end-to-end encryption," representatives from Spain said.
End-to-end encryption ensures that only the sender and receiver can see the content of a message. Even the owner of the platform does not have access to the content.
Of the 20 member countries represented in the survey, 15 support the banning of end-to-end encrypted communications, the report stated.
Poland suggested the introduction of measures that would allow a court to lift encryption and for parents to be allowed to decrypt the communications of their children.
"It is of utmost importance to provide clear wording in the CSA Regulation that end-to-end encryption is not a reason not to report CSA material," Croatia's representatives said.
Romania said: "We don't want E2EE encryption to become a 'safe haven' for malicious actors…"
Slovenia said, "Detection orders must necessarily also apply to encrypted networks."
Ireland and Denmark want messages scanned for CSAM without banning end-to-end encryption, something that is not possible. The Netherlands said that it was possible to scan content on a device before it is sent as encrypted to a recipient.
"There are … technologies which may allow for automatic detection of CSAM while at the same time leaving end-to-end encryption intact," the country's reps said.
Others like Hungary and Cyprus supported the proposal as it would help law enforcement.
Italy, Germany, Finland, and Estonia also do not support end-to-end encryption. Germany said it would not support a law that allows technologies that would circumvent, modify, or disrupt encryption.
Finland told the EU Commission to find solutions to fight CSAM without undermining encryption.
Estonia warned that forcing companies to scan encrypted messages would result in the companies exiting the European market.
Italy said the proposal would "represent a generalized control on all the encrypted correspondence sent through the web."