Popular decentralized video sharing platform Odysee has introduced its new playlists feature which gives you more control over your video playback experience and makes it easy to categorize the videos you want to watch later or save for future reference.
By default, Odysee creates two private playlists for users – "Watch Later" and "Favorites."
These playlists can be accessed via the "Lists" section of Odysee's left menu.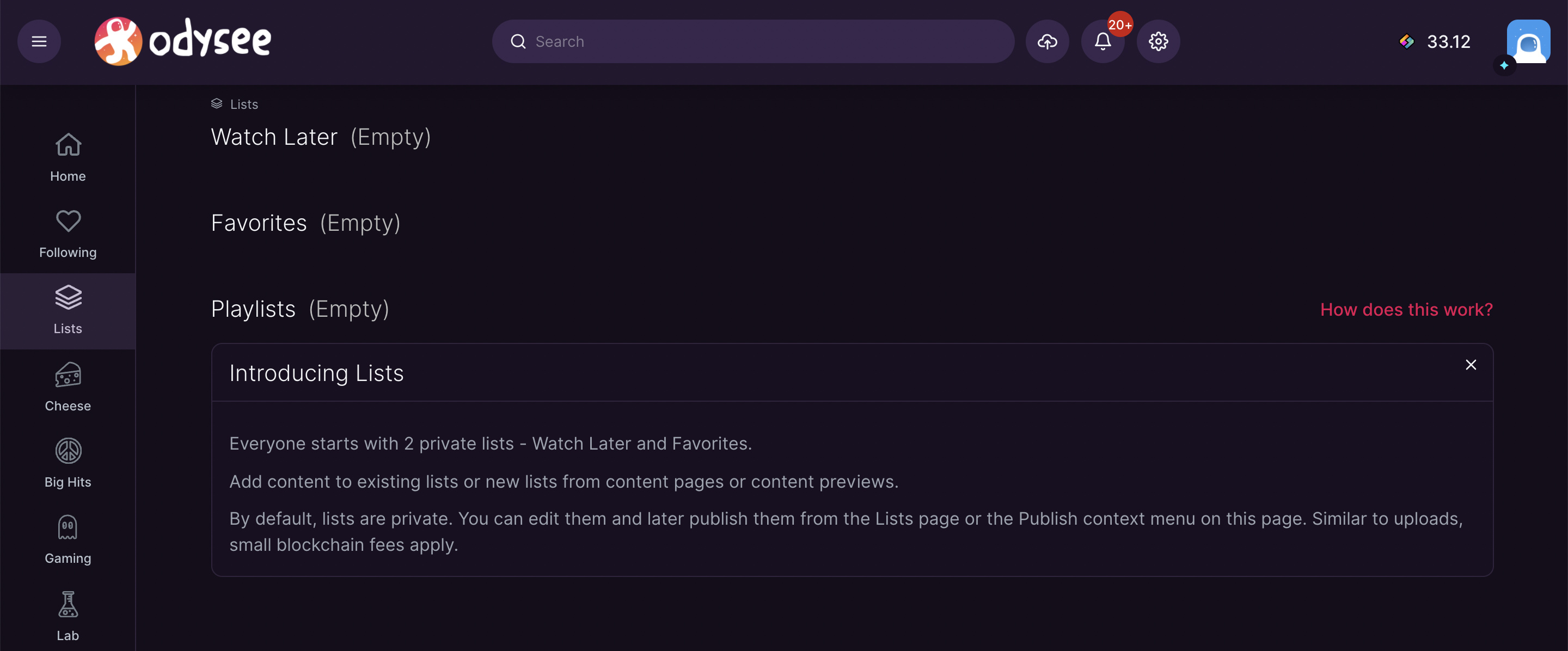 You can add videos to these playlists or create new playlists via the video context menus on Odysee's content pages and the "+ Save" button below videos on watch pages.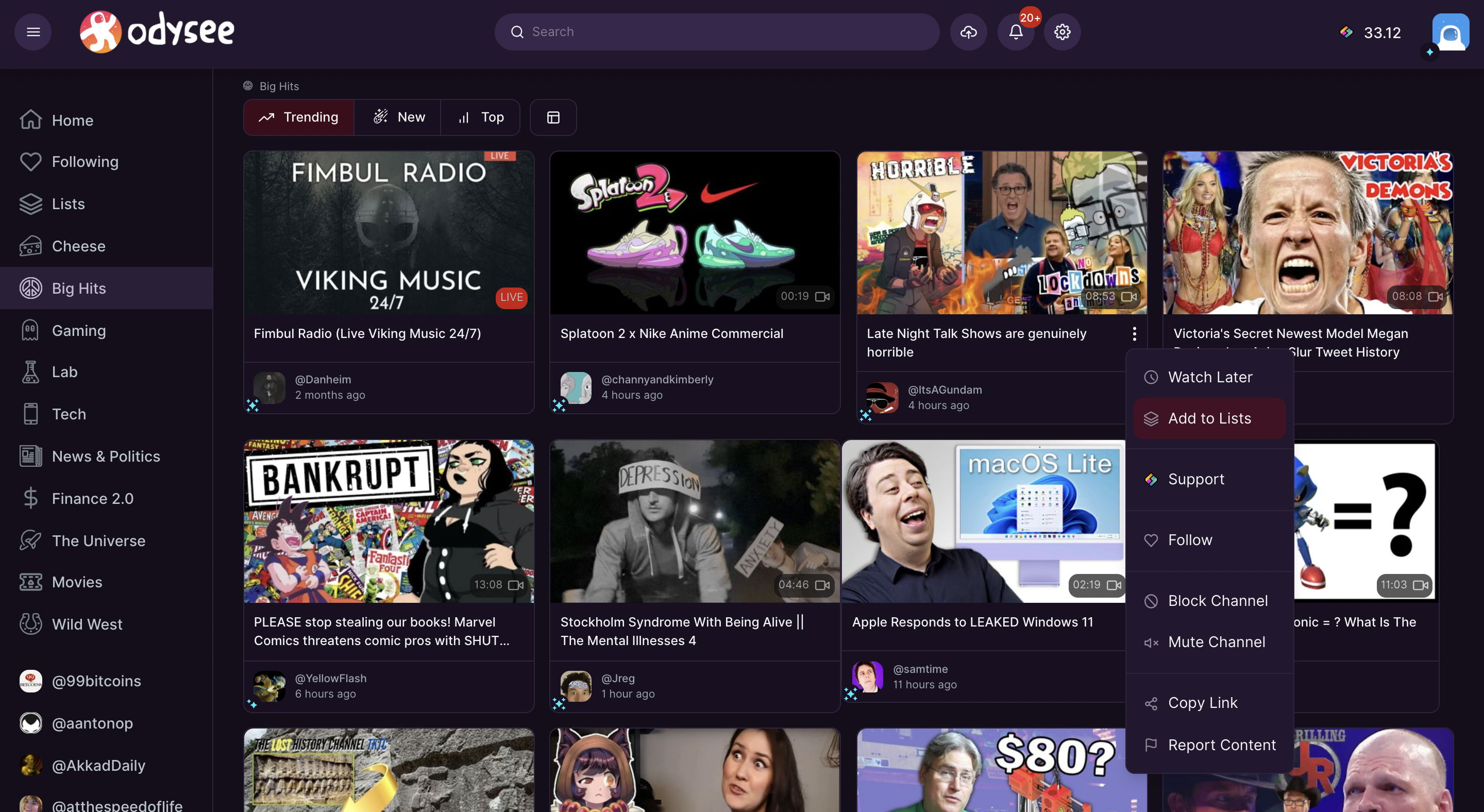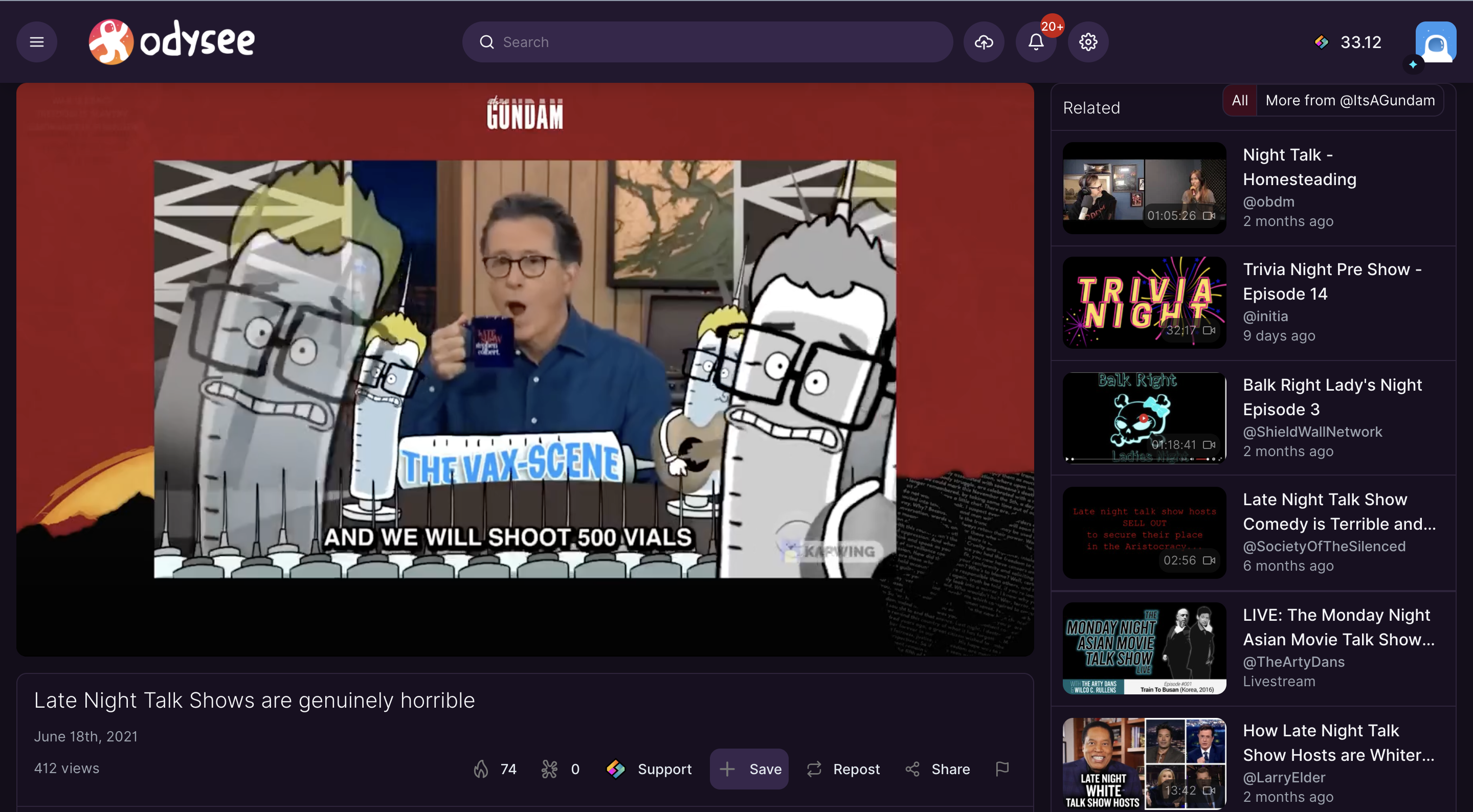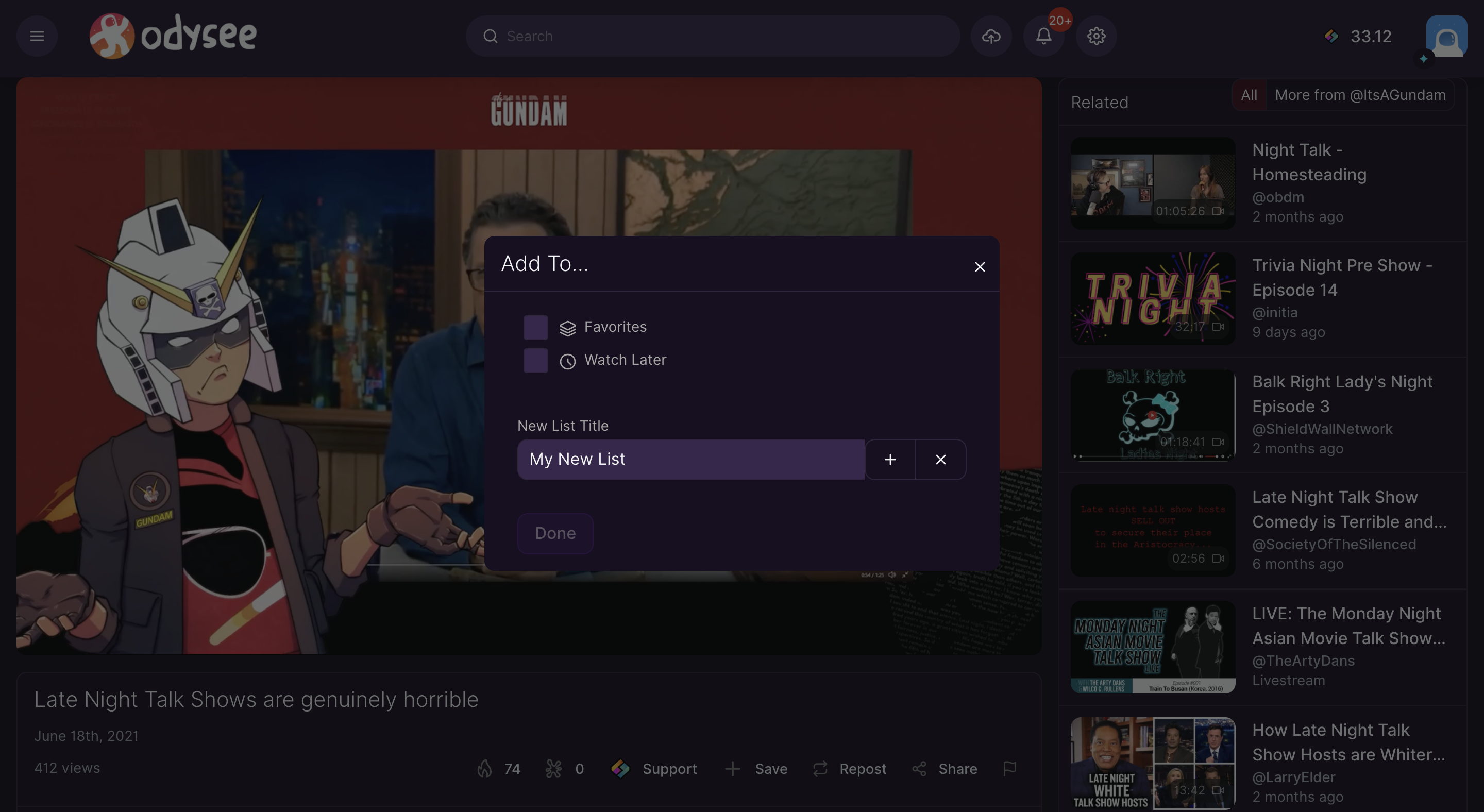 After you've added videos to playlists, they'll be displayed in the relevant playlist on the Lists page.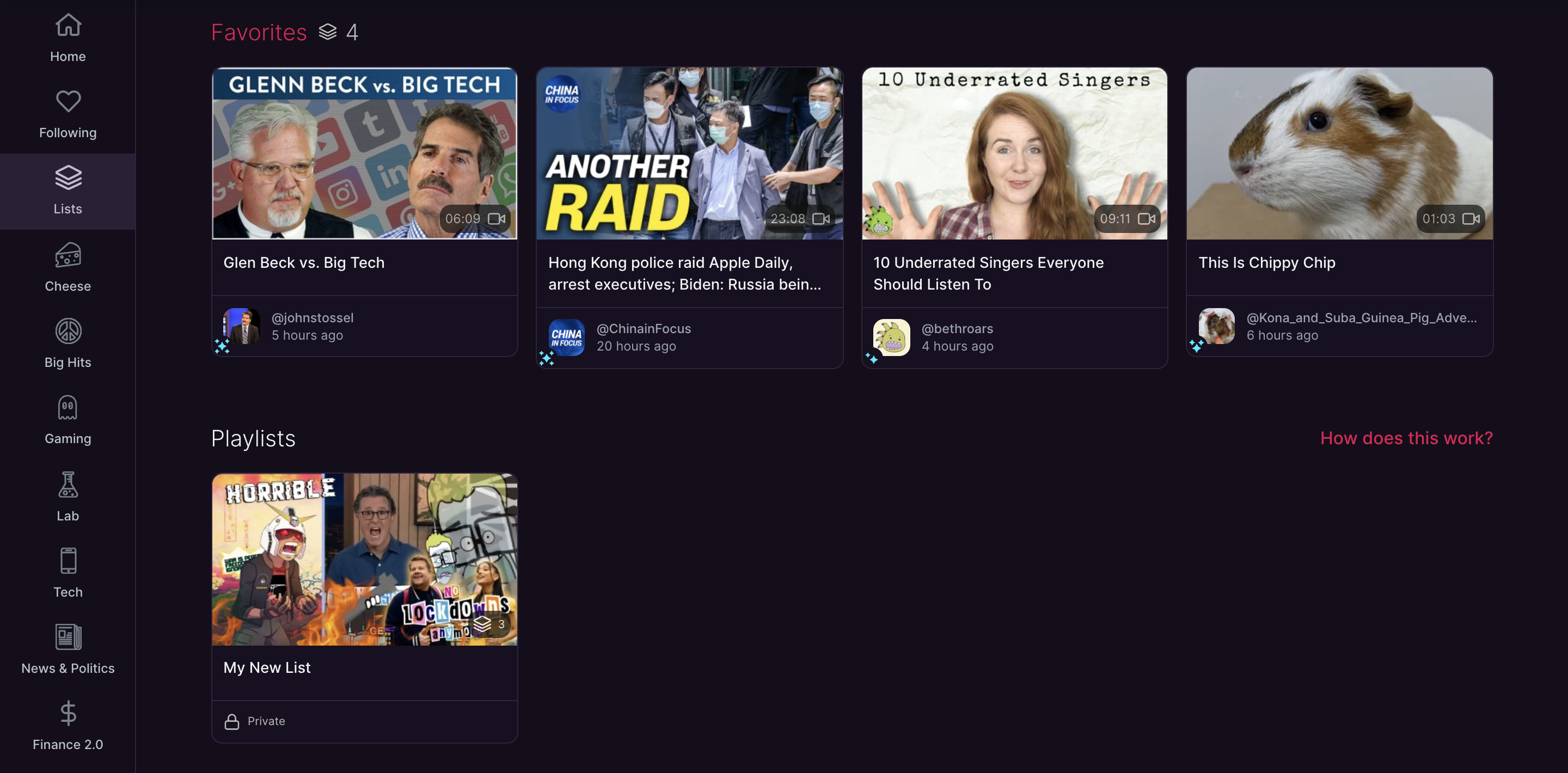 You can then click or tap the playlist to start playing the videos. Quick links to each video are displayed on the right side of the screen on desktop and below the currently playing video on mobile.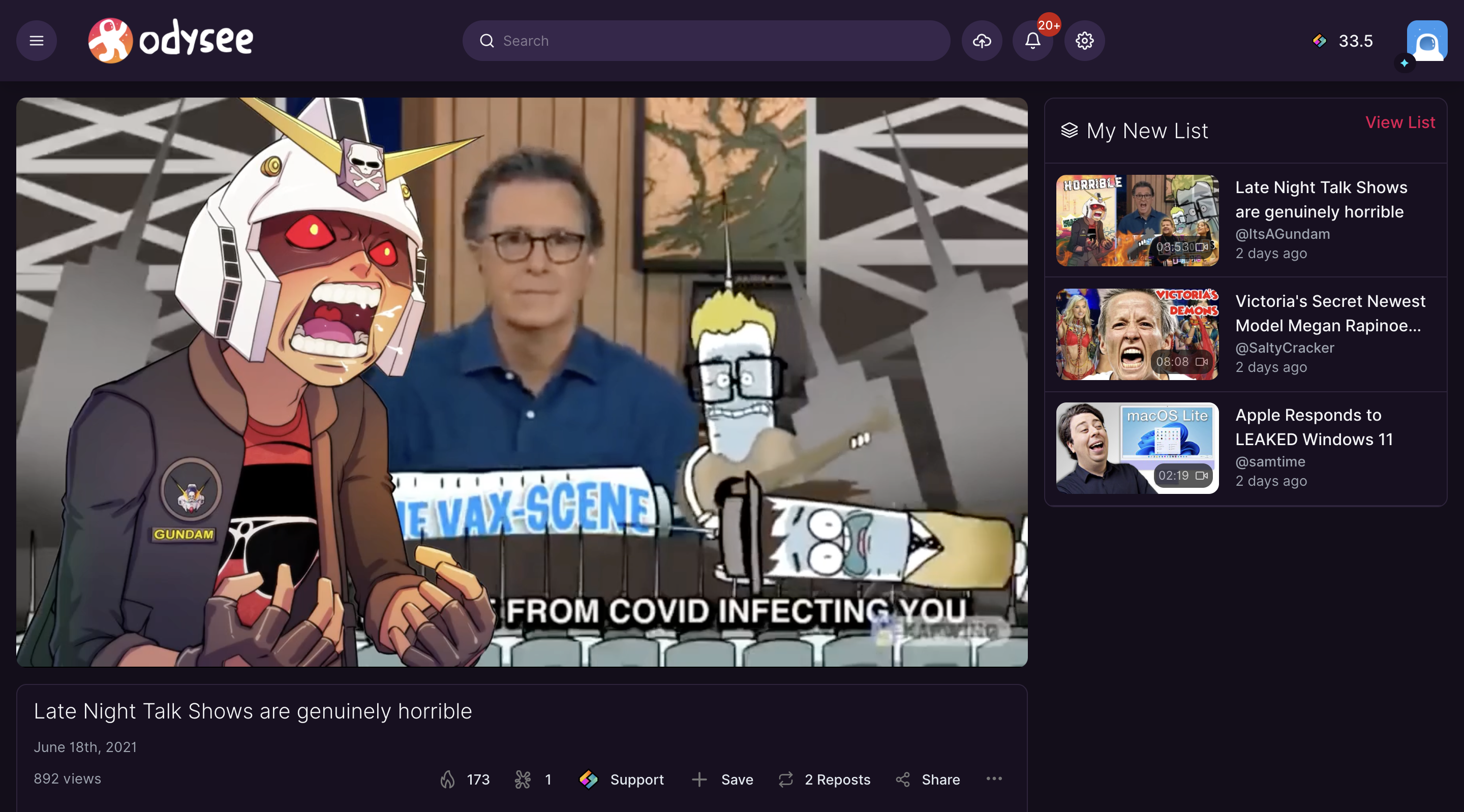 You can also use the playlist context menus to view, publish, or delete any of the playlists you've created.

Viewing the playlist opens a page that lets you change the playback order of videos in the playlist, delete videos from the playlist, and delete the playlist. If the list is public, there will also be public like, dislike, support (spend LBRY Credits to increase the discoverability of the playlist), and share buttons on this page.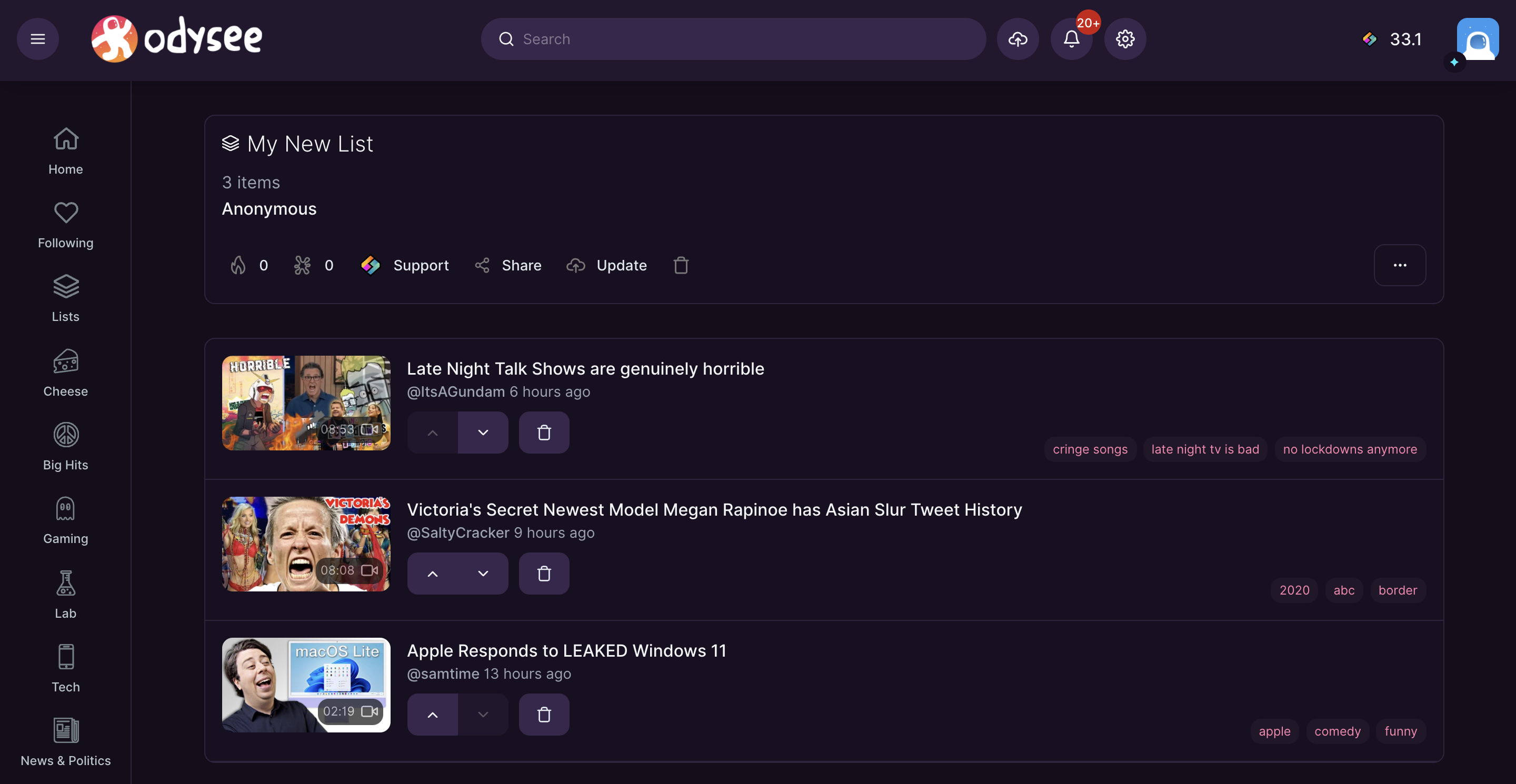 Any playlist you create is private by default. These private playlists are great for building a list of videos you want to watch later and archiving your favorite videos by topic or creator.
If you publish the list, it becomes public and it can be shared with others or used to organize videos from your channel into relevant categories. Public playlists also appear in Odysee's search results.
Before publishing, you can:
Choose whether you want the playlist to be anonymous or associated with one of your channels
Set a custom URL for your playlist
Add a custom title for your playlist
Add a custom thumbnail to your
Add a custom description for your playlist
Add up to five tags to your playlist
Set a primary and secondary language for your playlist
Related: Odysee Overview
The addition of playlists follows Odysee adding live streaming, hyperchats (a feature that allows users to pay to pin comments to the live chat during live streams), and several other new features in recent months.
Odysee's pro-free speech attitude is also attracting a range of fresh creators to the platform including evolutionary biologist Bret Weinstein who recently started streaming on Odysee after facing YouTube censorship.