Update: June 28 2021 16:50 Eastern. YouTube reinstated the channel after media outcry.
The original article is as follows:
Right Wing Watch, a non-profit that campaigns against "hate speech," "conspiracy theories," "disinformation," and other censorship buzzwords, has been removed from YouTube for "severe or repeated violations" of its community guidelines.
"Our efforts to expose the bigoted view and dangerous conspiracy theories spread by right-wing activists has now resulted in @YouTube banning our channel and removing thousands of our videos," Right Wing Watch tweeted. "We attempted to appeal this decision, and YouTube rejected it."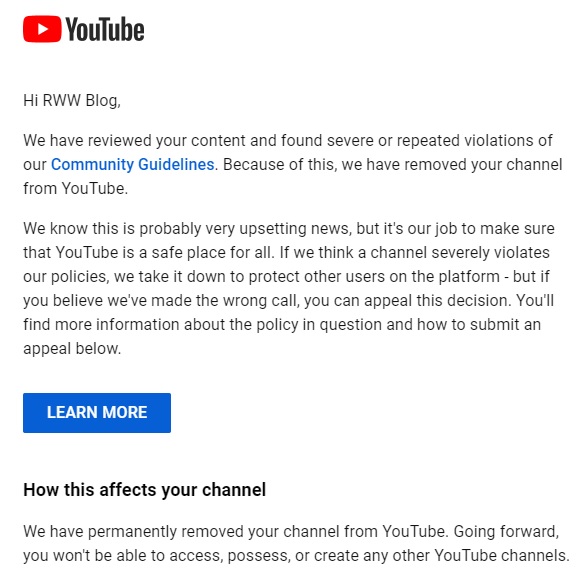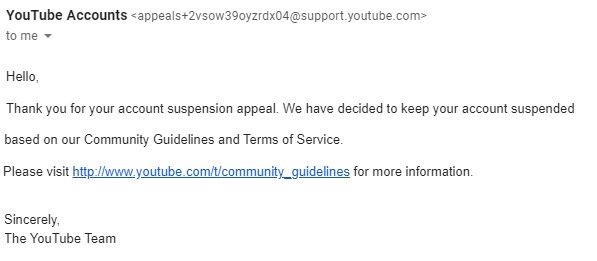 Right Wing Watch is one of many channels to be impacted by YouTube's far-reaching, arbitrary censorship rules. For years, creators have been warning that YouTube's censorship rules and retroactive enforcement are unfair and make it difficult to understand what is and isn't allowed.
However, Right Wing Watch has been a vocal supporter of this Big Tech censorship.
The non-profit has championed deplatforming and its efforts to expose so-called disinformation have consistently aligned with Big Tech's censorship policies. For example, Right Wing Watch has rallied against COVID-19 "misinformation" – a censorship buzzword that's used by Big Tech to censor coronavirus content that challenges the mainstream narrative.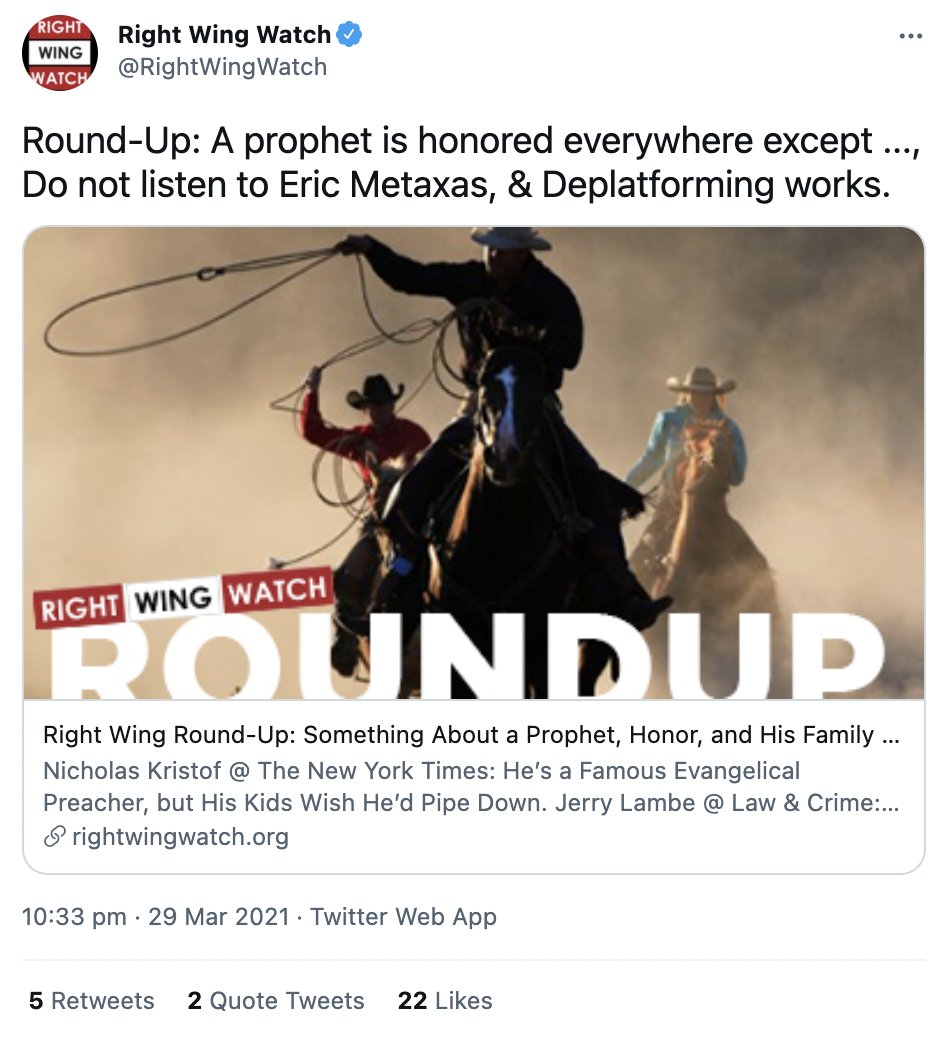 As is often the case with arbitrary censorship policies, they inevitably blow back on the supporters of such policies at some point. Why? Because once the policies are in place, so-called hate speech, misinformation, and other speech that's prohibited under these rules will be censored, regardless of context.
And since enforcing these policies at scale requires most of the censorship to be conducted by machines and artificial intelligence (AI), there's even less room for nuance.
"You have to be absolutely brain-dead to not wonder whether your strident efforts to get 'bigoted and dangerous' content purged from tech platforms has perhaps backfired as was 100% predictable but don't put it past these guys to have zero self-awareness," journalist Michael Tracey tweeted in response to Right Wing Watch losing its YouTube channel.
Journalist Glenn Greenwald also highlighted the irony of supporters of Big Tech censorship being seemingly unaware that the censorship would likely be used against them: "Congratulations once again to all the liberals and leftists led by their journalists who urged censorship of political speech by Silicon Valley monopolists based in the belief that it would only be used to silence your adversaries and enemies but never your allies. Thumbs up."
Despite having first-hand experience of being hit by the censorship that it advocates for, Right Wing Watch director Adele M. Stan responded to the takedown of the YouTube channel by asking her followers to retweet the news if they're "tired of social media companies letting the right get away with all kinds of stuff."