Twitter has locked the account of Republican congresswoman Marjorie Taylor Greene on the same day her Democratic opponents are introducing a resolution that aims to overrule the will of her constituents and remove her from Congress.
Greene was locked out for unspecified "repeated violations."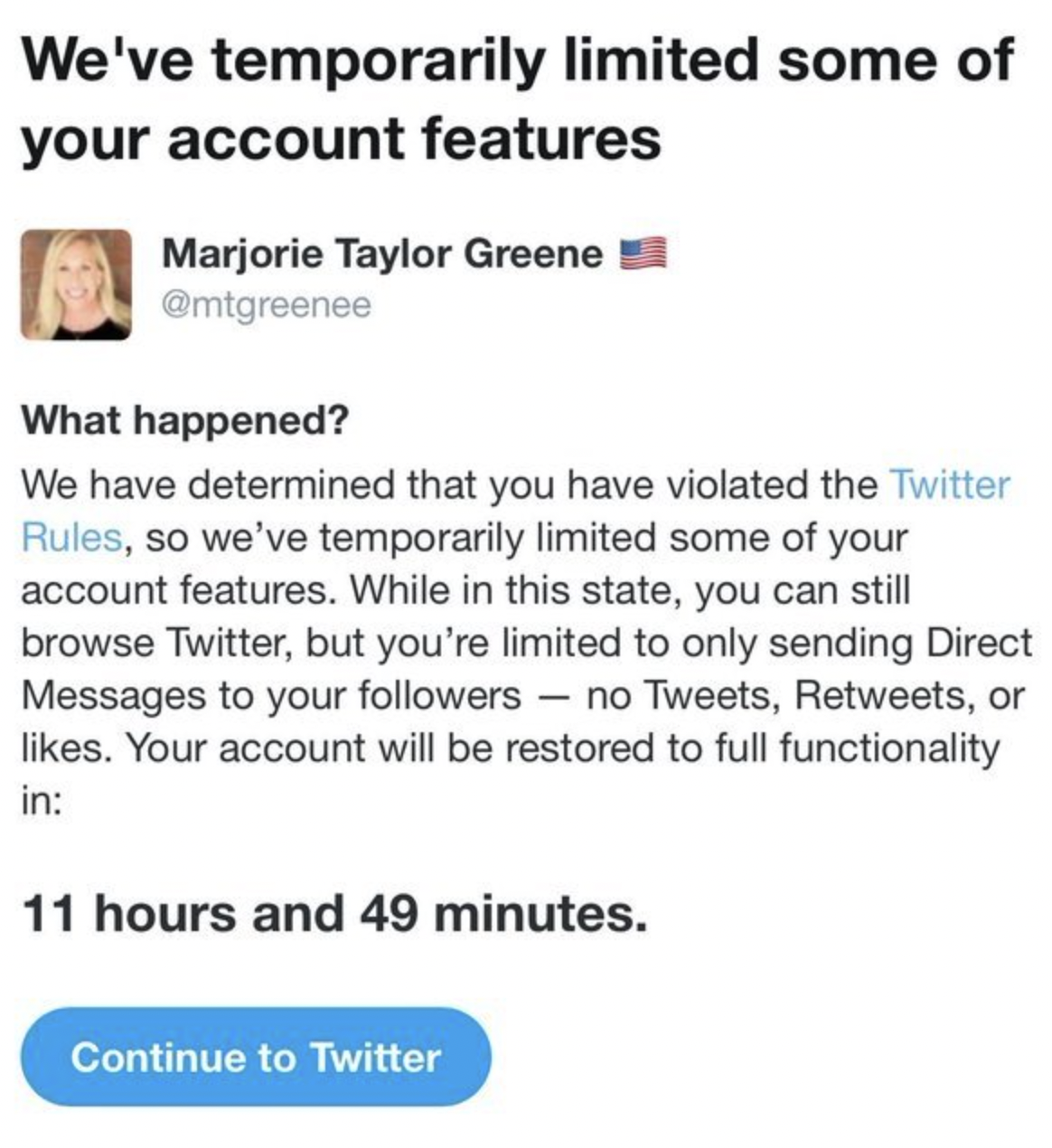 Rep. Jimmy Gomez (D-California.) plans to introduce a resolution today that would expel Greene, who was ousted from committees in February over her "offensive" social media posts and for posting "conspiracy theories."
Greene's suspension from Twitter could hinder her ability to publicly speak out against the move to oust her.
Greene, who took office representing Georgia's 14th district in January, is no stranger to social media censorship.
Greene has been locked out of Twitter multiple times, including in January, just weeks after taking office, and even during her congressional campaign back in September.