The UK government has been passing its citizens' data to a US credit agency. The worst part? They made it a requirement for some in order to get a COVID-19 home test kit.
British citizens concerned for their health decided to get themselves tested – only to be met with a mandatory consent form to share their personal information with TransUnion – not from a scamming or phishing website, but from the UK government's own website.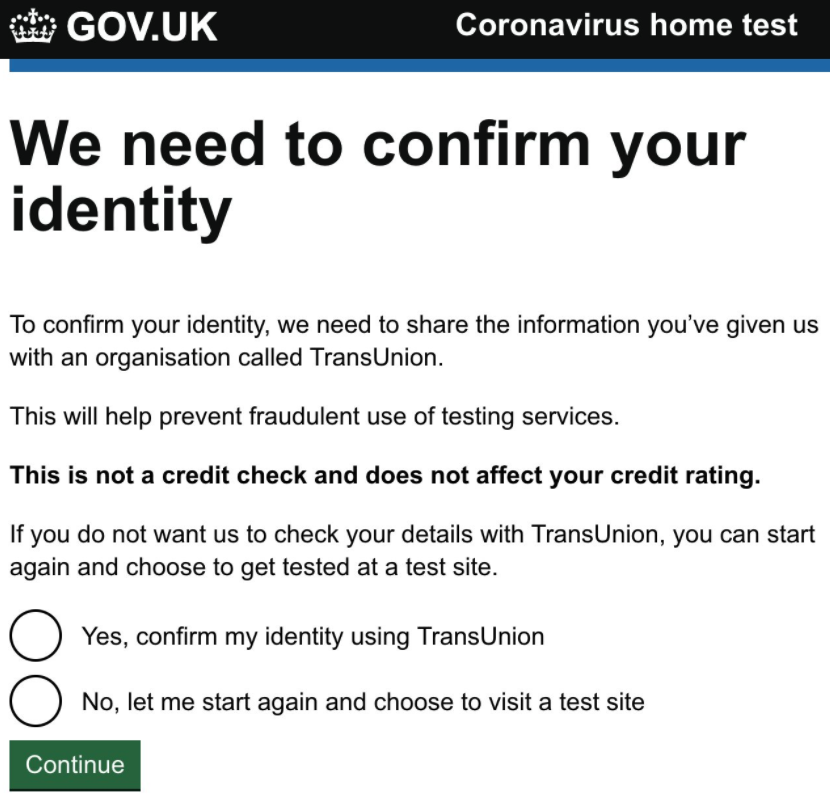 The warning reads:
"We need to confirm your identity

To confirm your identity, we need to share the information you've given us with an organisation called TransUnion.

This will help prevent fraudulent use of testing services.

This is not a credit check and does not affect your credit rating."
Well, gee, Gov.UK, I was sure worried about my credit rating there.
It's not exactly breaking news that the UK has little regard for individuals' privacy and data rights. For one, they've long been eager to share intelligence with other countries – having been one of the founding members of the infamous Five Eyes alliance alongside the US, Australia, Canada, and New Zealand.
We've reached a point where corporations have such disdain for citizens that they brazingly conduct such backroom deals with governments that make it impossible to get a COVID-19 test kit without giving up your personal right to privacy.
The only provided alternative for those who don't want their information sold off to TransUnion is to "visit a test site," which is clearly not the ideal choice for someone concerned enough about their health to be looking into getting a test kit. Even setting aside the risk to themselves, forcing a sick – presumably infected – person to go outside around other people just to be able to protect their privacy is extremely negligent.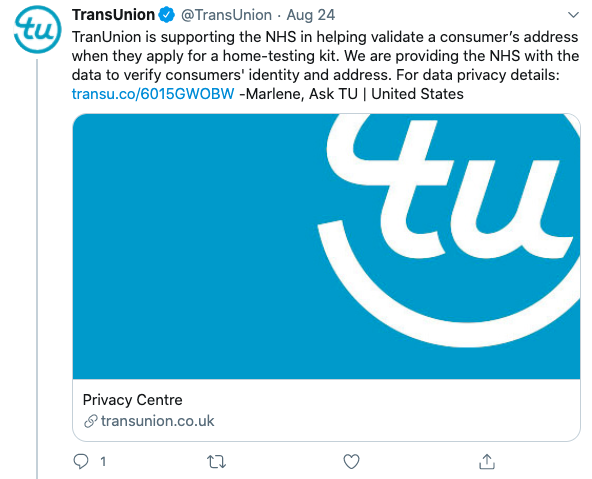 Even more interestingly, a Twitter user commented on the story – adding that TransUnion couldn't verify his identity, rendering it impossible for him to get tested.
"I just don't exist according to @transunion so does this mean I can't ever get a COVID test?"
This is fine. Everything is fine and perfectly normal.