The economic impact of the coronavirus has devastated the online media landscape with large legacy media outlets and smaller independent creators all faced with reduced advertising revenues.
Some of this reduction in ad revenues has been caused by advertisers using blocklists which prevent their ads running alongside content that contains the word "coronavirus."
While this landscape has made it harder for publishers of all sizes to monetize their content, larger legacy media outlets have been given preferential treatment in big tech's algorithms.
Google, YouTube, Facebook, and Instagram have all implemented changes that direct users to content from legacy media outlets that they deem to be "authoritative," "credible," or "trusted" at the expense of independent creators.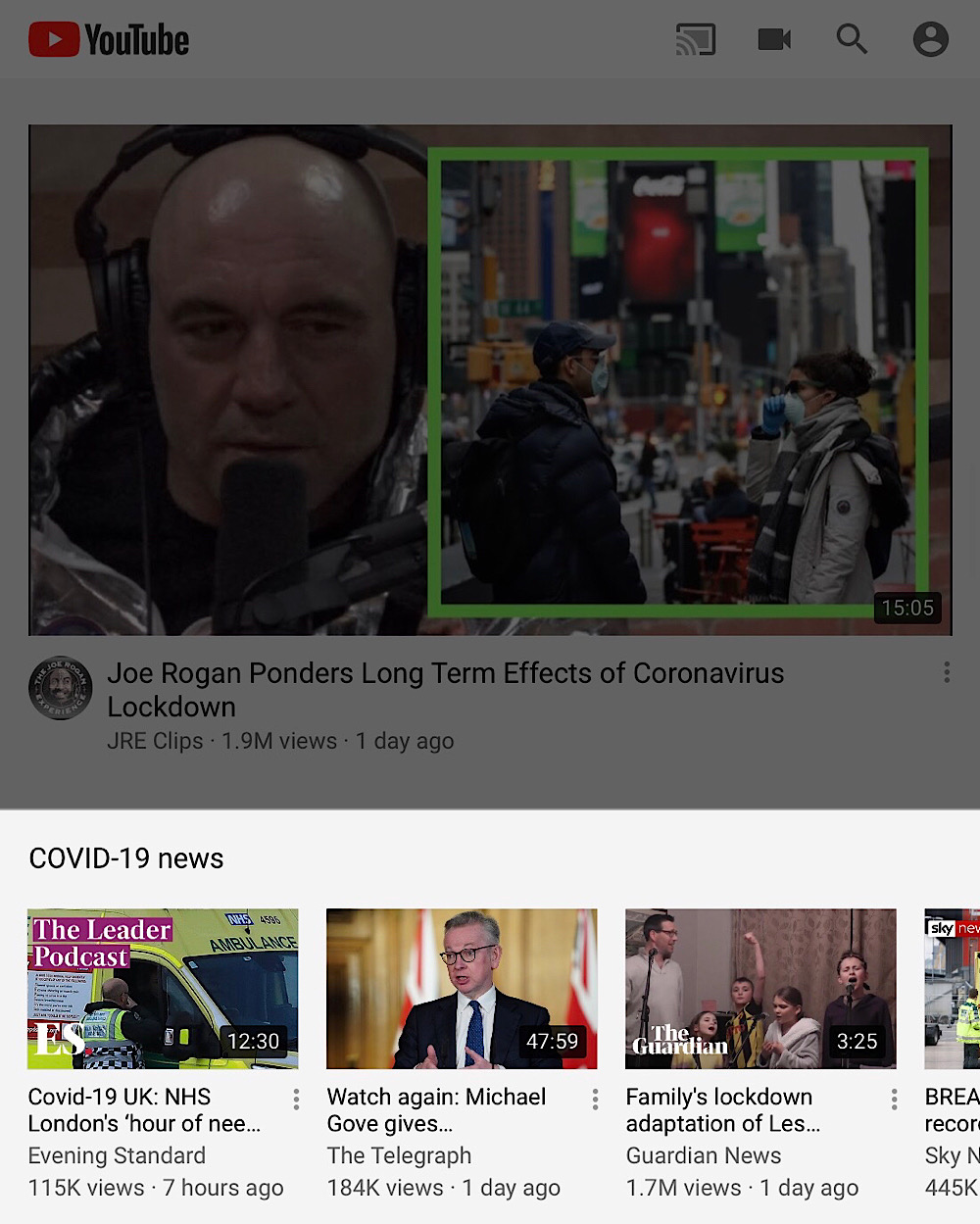 But now several of these legacy media outlets in the UK are begging for preferential treatment when it comes to monetization and asking advertisers to whitelist them for ads on coronavirus content while ignoring the independent creators that would seemingly stay blacklisted if their requests are granted.
In total, 25 UK newspapers and media groups have signed an open letter from Newsworks, the marketing body for national newspapers in the UK, which asks advertisers to check that they're "not unknowingly blocking trusted news brands" for "online stories with the word 'coronavirus.'"

Nick Hewat, commercial director at Guardian News & Media which signed the open letter, added:
"The same advertisers [blocking ads on newspaper sites] are running campaigns on radio and social media, where all the chat is about the virus, which is inconsistent, to say the least.

Publishers are the only ones who are punished, in an advertising sense, for reporting and distributing the news that society desperately needs. The system needs an overhaul, the technology needs improving."
The open letter claims that "if the pandemic lasts for another three months the total loss across our news brands is expected to be £50 million, threatening our ability to fund the quality journalism that is vital to ensure that the UK public is accurately informed during the crisis."
Independent creators are also seeing their revenues decline significantly because of the coronavirus with YouTube creators reporting that their ad revenue is down by as much as 50% in March and data from influencer marketing firm Izea suggesting that sponsored posts rates for creators are likely to fall by 25% because of the virus.
Yet instead of requesting changes that give all content creators an opportunity to monetize their coronavirus content through ads, this open letter only asks for a select group of large, powerful legacy media outlets to be granted the privilege.
Not only are these legacy UK newspapers asking for privileges which would give them further advantages over independent creators but The Guardian has also directly targeted Twitter users and encouraged YouTube demonetization through its reporting this year.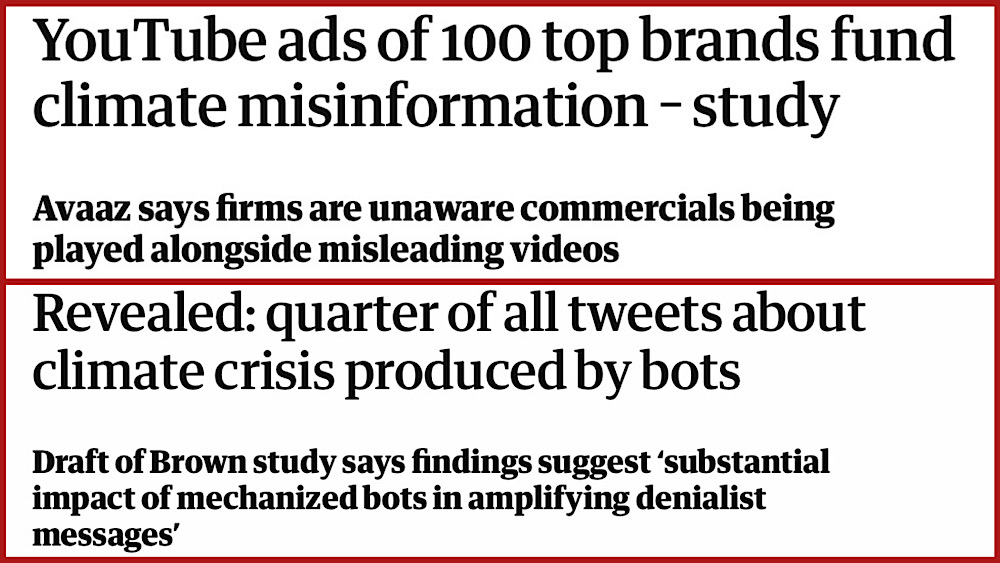 In February, The Guardian reported on a study that contained easily debunked data and suggested that several Twitter users were bots spreading climate misinformation.
Despite not appearing to be bots, these accounts were suspended on the same day that The Guardian published its article.
And in January, several legacy media outlets including The Guardian publicized a flawed study from climate activists which asked for videos that spread climate misinformation to be suppressed and demonetized.