Students at Western University, in London, Ontario, are pushing back against the mask and vaccine mandate and are getting censored online because of it. When school resumes in the fall, all students and teachers will be required to show proof of vaccination and wear masks on campus.
Students have organized a protest for Saturday, according to the Instagram account students4agency, which is using the hashtag #ENOUGHISENOUGH to protest the mandates.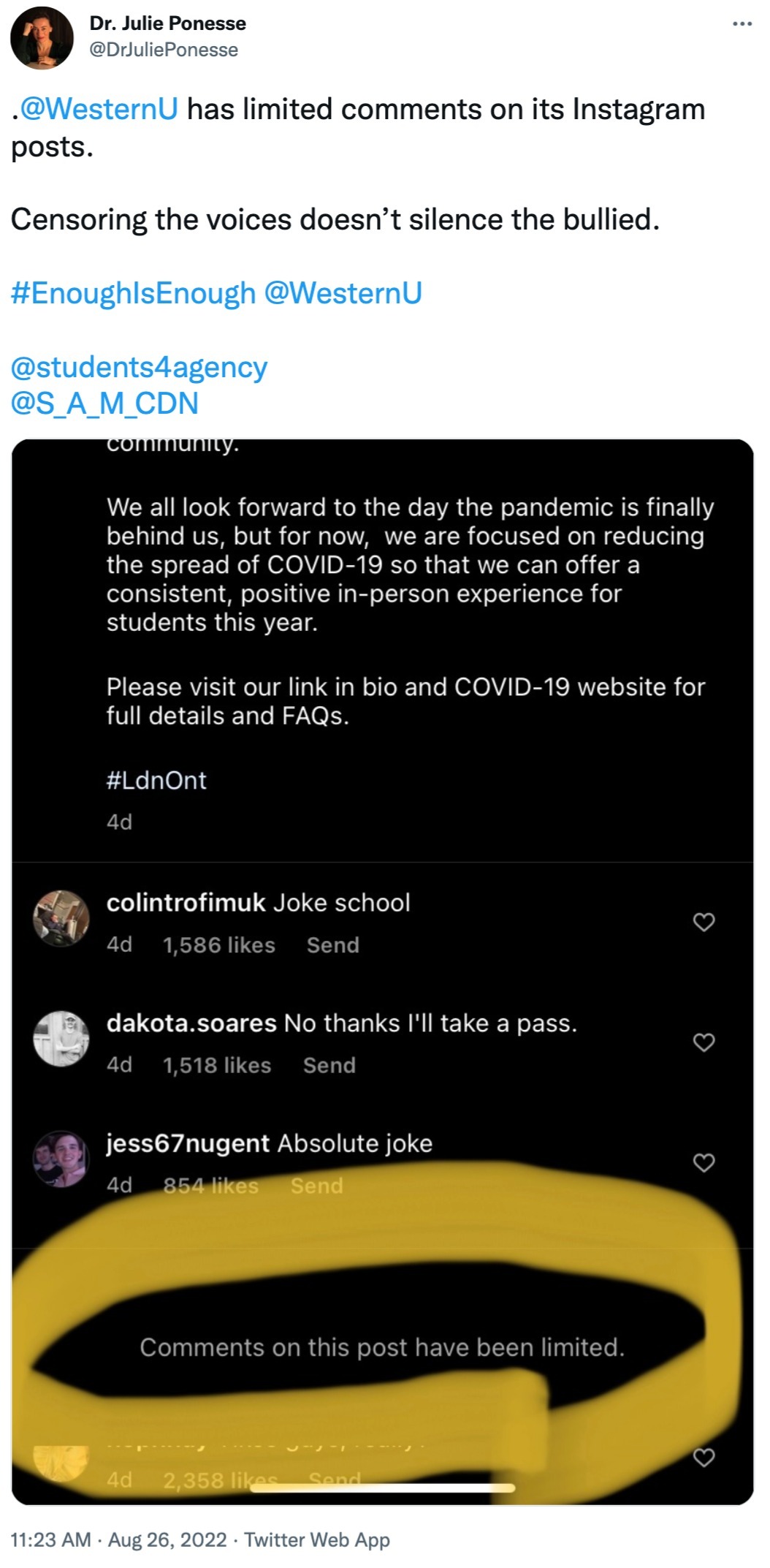 "(We) will not be backing down any time soon," reads one social media post. "We're prepared to support alternative peaceful demonstrations in the coming weeks if necessary."
The backlash has prompted the student government to intervene.
"The USC (University Students' Council) is aware of students' concerns about the recent COVID updates shared by Western University," USC president Ethan Gardner said. "We are in the process of collecting feedback and elevating student voices to decision makers."
However, the school's faculty is supporting the mandates. In a statement on Wednesday, officials said "our priorities are to keep everyone safe and to minimize any disruption to teaching and learning which might result from widespread outbreaks."
One of Western University's affiliated campuses, Brescia University College, will not require students to wear masks or show proof of vaccination.
"Our top priority is our students' ability to access an inclusive and empowering education," Brescia's president, Lauretta Frederking, wrote in an emailed statement. "As it pertains to masking, Brescia expects students to act in accordance with their personal comfort levels and specific health care needs."