More and more YouTubers are waking up to find their entire channel was shut down over night. SteveWillDoIt, a member of the NELK Boys, had his YouTube channel permanently deleted for alleged repeat violations of the platform's "community standards." YouTube did not specify what content led to the permanent ban.
The NELK Boys is a group of Canadian-American pranksters, content creators, and businessmen.
It is unclear which video landed Steve's account in trouble with YouTube. The platform only said that the channel violated its community guidelines. Before the account was deleted, it had over 4 million subscribers.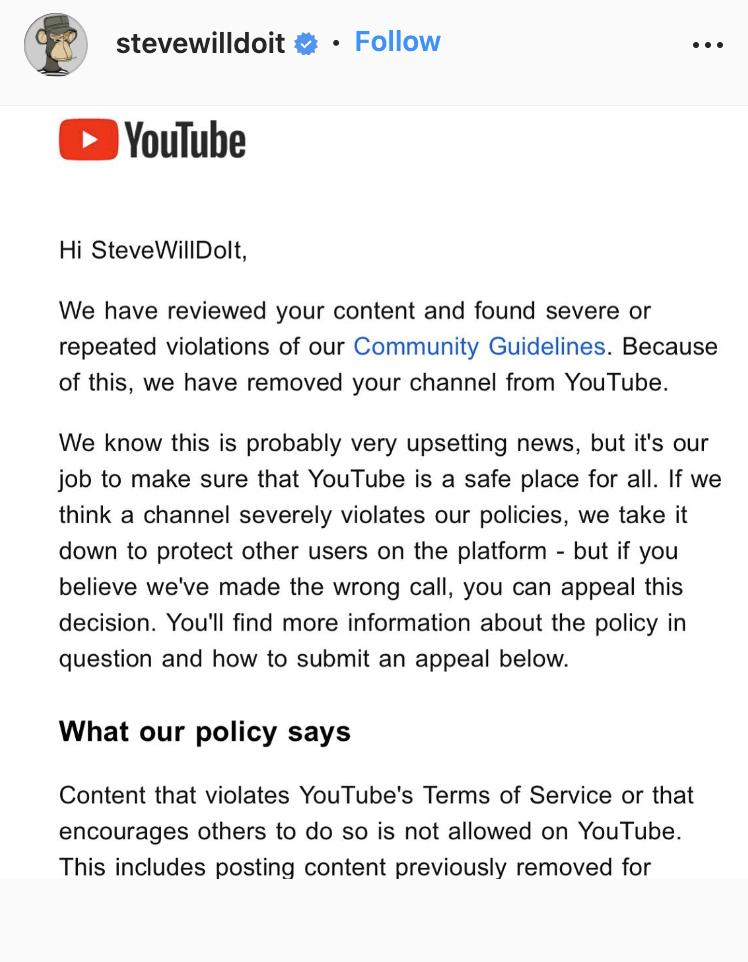 Steve shared the email he received from YouTube on Instagram. The email claimed YouTube found "severe or repeated violations" of its policies on Steve's channel.
"If we think a channel severely violates our policies, we take it down to protect other users on our platform," YouTube wrote.
Aside from repeated violations of community guidelines, YouTube can delete a channel because of "a single case of severe abuse, or channels or accounts dedicated to a policy violation (like hate speech, harassment, or impersonation)."
The NELK Boys have been censored by YouTube in the past, namely for an interview with President Donald Trump.