Facebook has started to disable video preview images on links to altCensored – a site that catalogs videos that have been censored.
The creator of altCensored told Reclaim The Net the site has seen a surge in traffic in recent weeks after it cataloged the popular Judy Mikovits Plandemic documentary which was censored by many of the Big Tech platforms but Facebook's recent block on its preview images has put the brakes on these recent traffic gains and caused "an abrupt drop in traffic" yesterday.
For links that were posted to altCensored before May 28, a video preview image would display when they were shared on Facebook.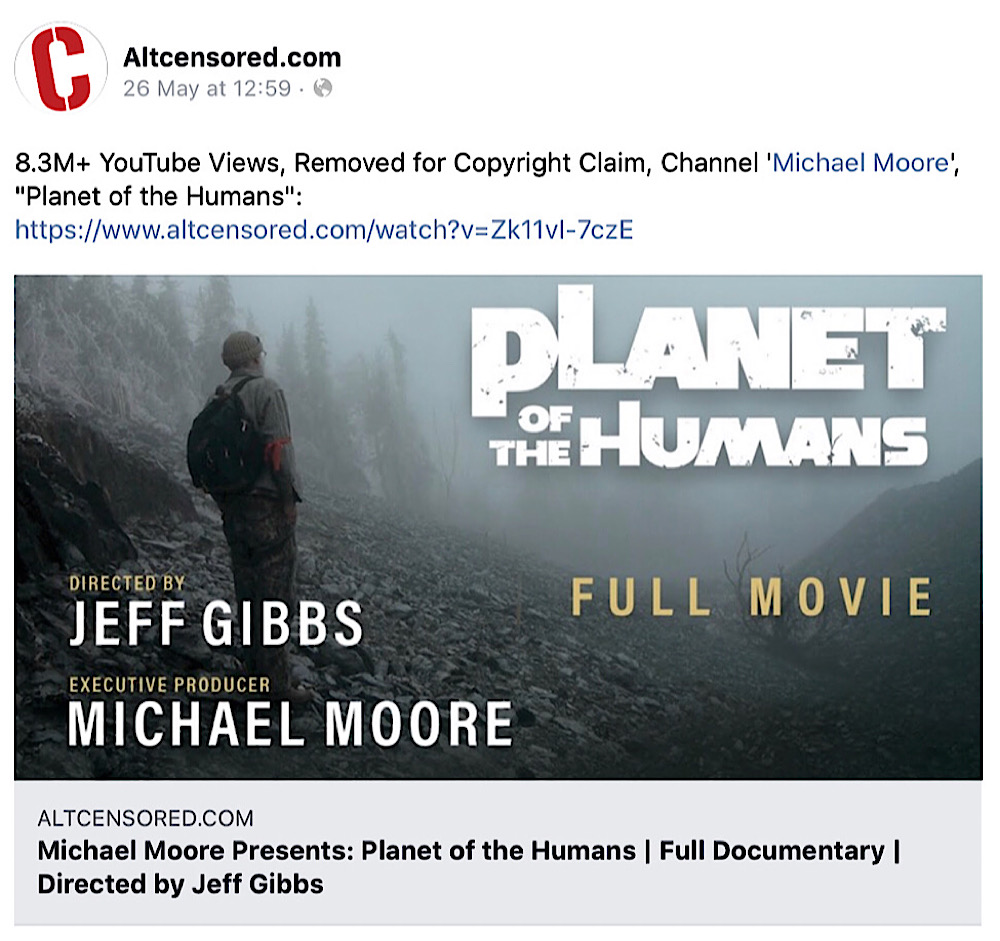 But for links that were posted to altCensored after May 28, Facebook has started blocking the preview image when they're shared on Facebook.

Pasting these links into Facebook's sharing debugger tool confirms that the image previews are being blocked by Facebook.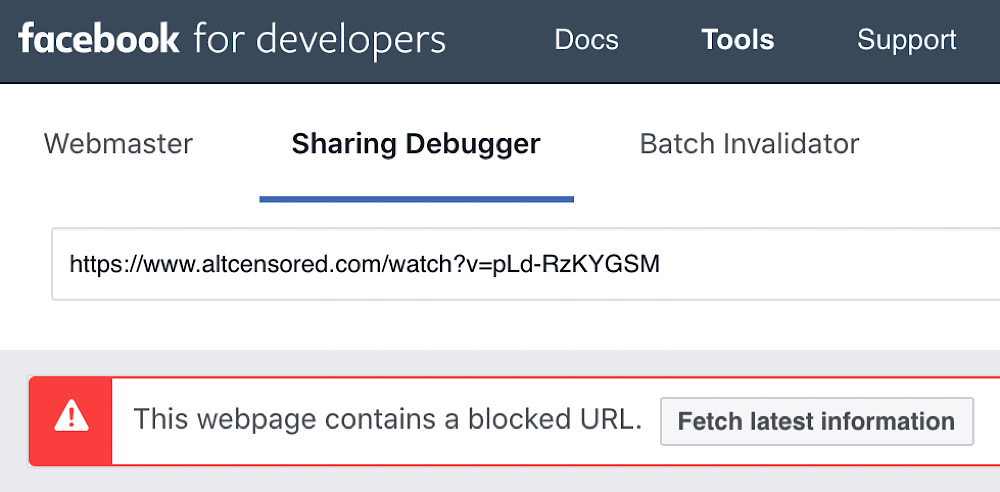 Facebook's decision to block preview images on links to altCensored comes a week after it banned users from linking to the YouTube alternative Brighteon which had also hosted Plandemic.
With Brighteon, Facebook told any users that attempted to link to the site that these links go against its community standards.
In addition to censoring or limiting the visibility of sites that have hosted or cataloged Plandemic, some Facebook users have also been reporting that commenting the single word "coronavirus" has resulted in auto-censorship.
Zuckerberg recently defended Facebook's censorship of coronavirus "misinformation," even if it doesn't lead to "physical harm," by stating that the platform doesn't want this type of content to go viral.