US-based online video sharing platform Odysee has blocked the French versions of Russian state-run news outlets Sputnik and RT after a legal order out of France.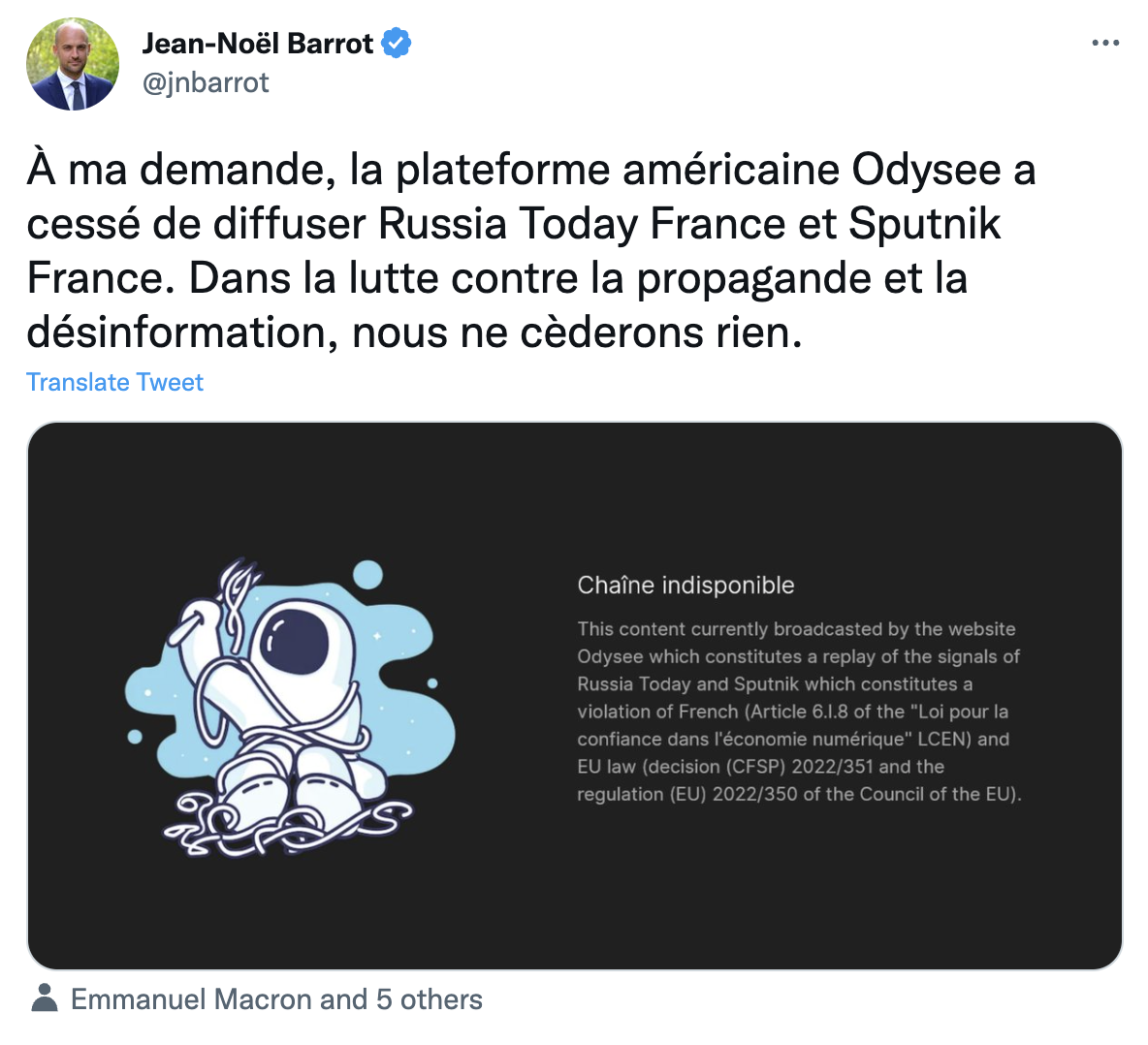 "If we want to do business in another country we have to abide by their laws or they shut us down. RT FR and its affiliates are illegal in France. If you want to still watch them from France, use VPN, Odysee tweeted.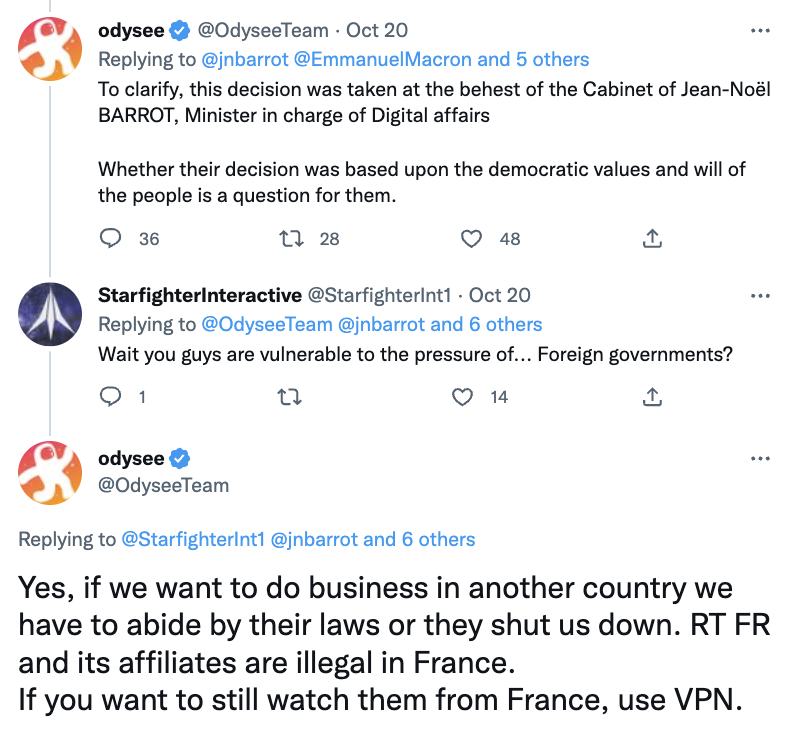 Several months ago, the European Union (EU) imposed sanctions on Russia, including banning RT and Sputnik from being broadcast in member countries. The two news outlets were accused of spreading Russian propaganda about the invasion of Ukraine.
The channels are not allowed on television or online in EU countries. However, they have been circumventing the sanctions through online platforms that are not based in the EU.
A week ago, France's President Emmanuel Macron acknowledged that France is struggling with completely banning Sputnik and RT.
The platform is still broadcasting the English versions of both channels.