Neutral video sharing platform has added several popular news, health, cryptocurrency, finance, and body language creators to its growing roster.
Physical therapy channel Bob & Brad (3.98 million YouTube subscribers), progressive political commentator David Pakman (1.44 million YouTube subscribers), libertarian magazine Reason Magazine (751,000 YouTube subscribers), human behavior analyst Jesús Enrique Rosas – The Body Language Guy (344,000 YouTube subscribers), Bitcoin news channel Bitcoin Magazine (67,900 YouTube subscribers), and financial news channel Benzinga (151,000 YouTube subscribers) have all moved to the platform this month.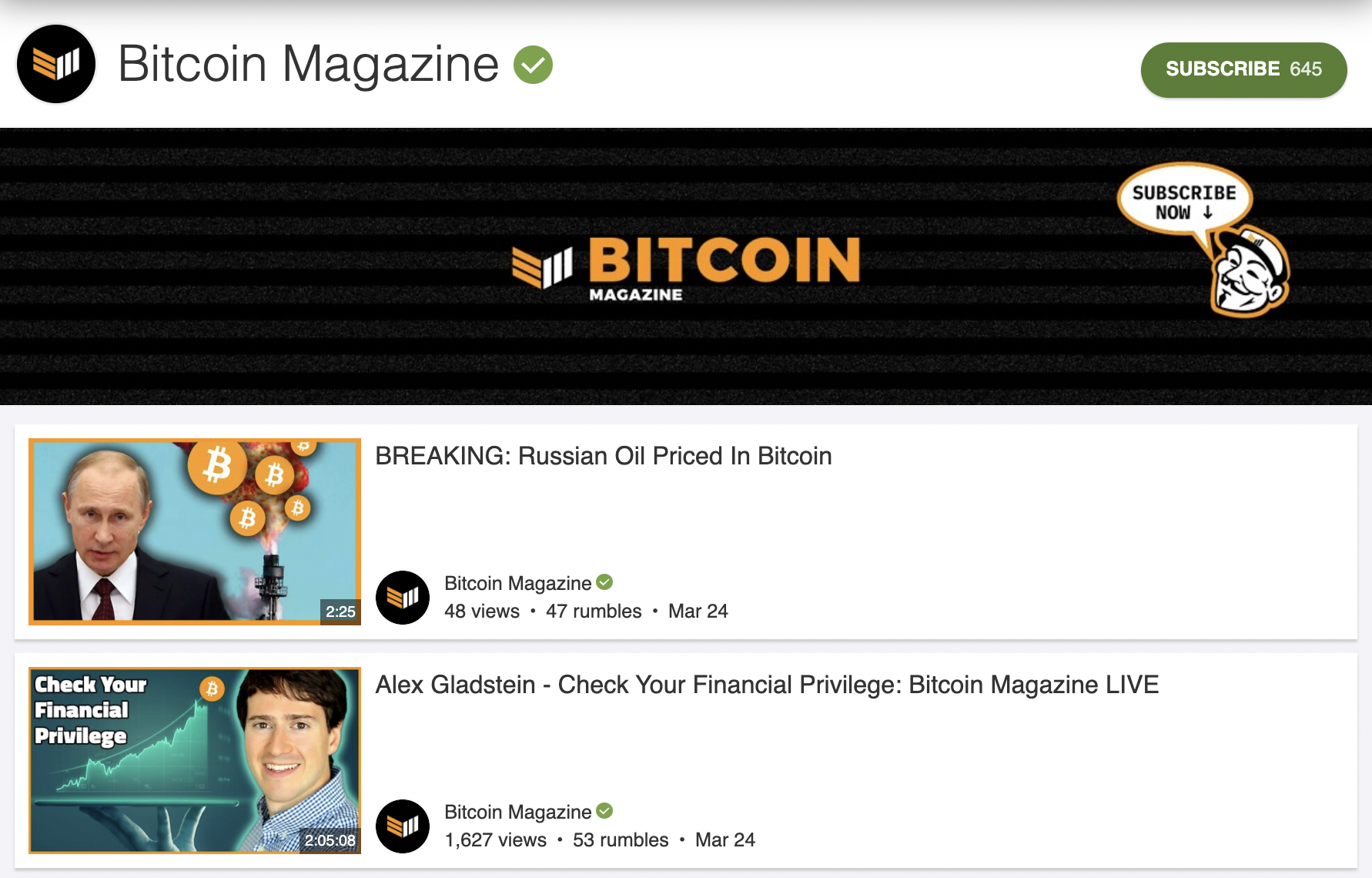 The announcements follow Rumble hitting several traffic and usage milestones this year. In February, the video sharing platform announced record monthly watch time and uploads and its Android app topped the video category in the Google Play Store.
One of the main drivers of Rumble's growth has been its commitment to allowing "dialog, debate and opinions" while YouTube increases its censorship. Several creators that have been censored by YouTube have seen their subscriber numbers soar after moving to Rumble.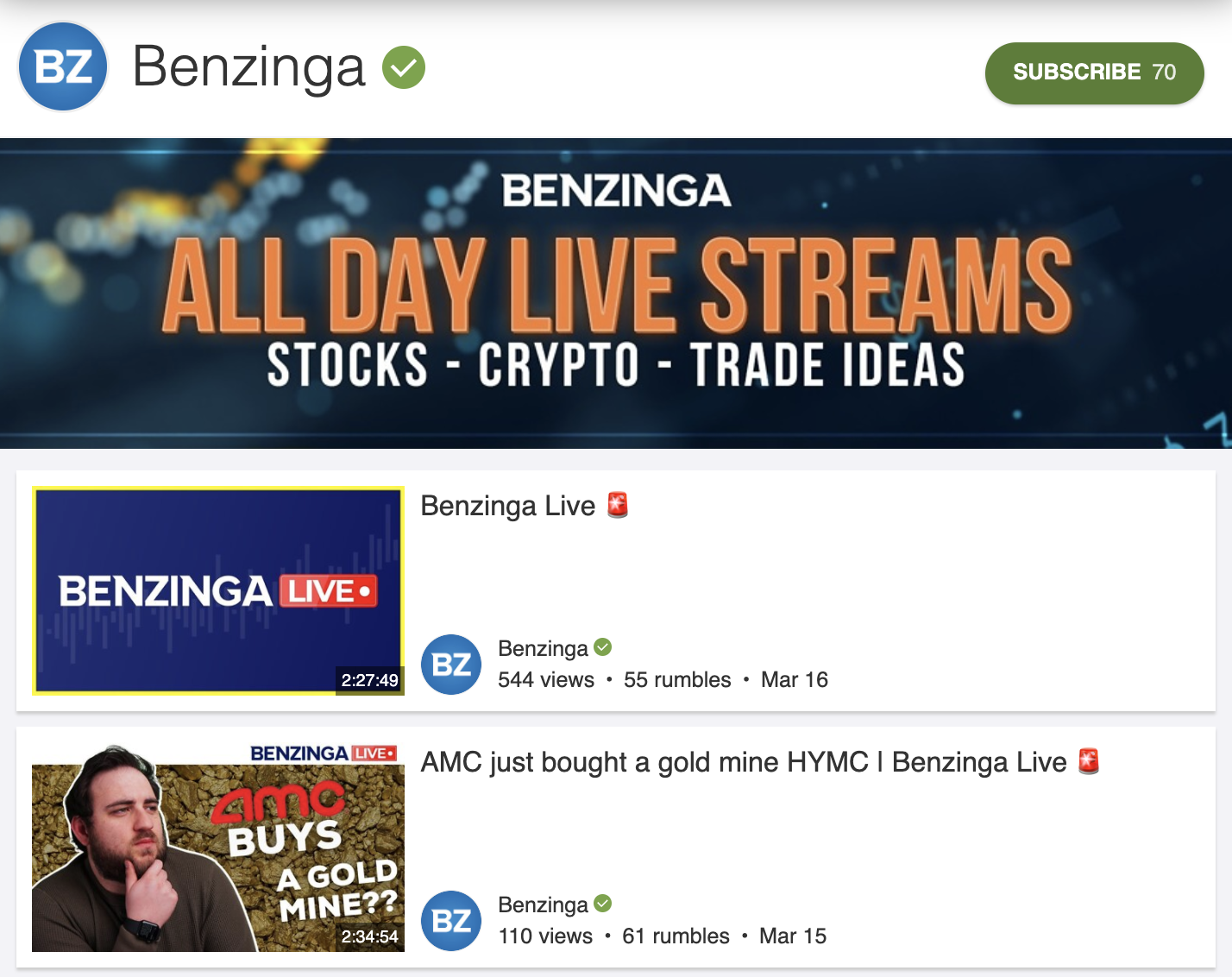 The Rumble channel of conservative commentator Dan Bongino, who is a Rumble investor, had around 900,000 YouTube subscribers before his channel was banned. At the time of the ban, his Rumble subscribers were more than double this and stood at over two million.
House Republican Leader Kevin McCarthy, who joined Rumble on December 31, 2021 so that he can share his content "without fear of being censored," has already gained over 53,000 Rumble subscribers in less than three months. This is more than triple the number of subscribers on his YouTube channel which he has been posting to for more than 14 years.
The latest additions follow Rumble adding 10 new major creators to its platform last month. The Oliver Stone-produced "Ukraine on Fire" documentary was also posted to Rumble this month after being censored by YouTube and it has already amassed more than two million views in just 16 days.
Additionally, Rumble recently launched news apps for iPhones and Apple TVs that make it easier to like or dislike videos, make the like-dislike ratio more prominent, and more.