Dilbert creator and commentator Scott Adams has announced a switch to Rumble after having a live stream demonetized by YouTube.
"YouTube demonetized my live stream yesterday for no reason. I will be migrating to #Rumble for the live shows as soon as I can figure out which tech works best for that."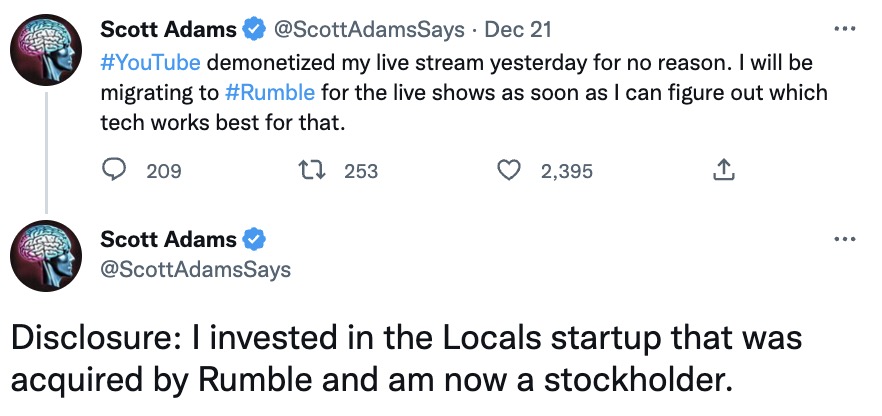 Adams is one of many that are beginning to switch to using alternative platforms such as Rumble after being censored by the Big Tech giant.
It's not the first time YouTube has censored Adams.
YouTube censored an episode of the Real Coffee podcast back in 2020. The episode was removed for violating YouTube's policy against disputing the outcome of the 2020 presidential election.
The removed episode was titled "Biden COVID Plan, Swalwell's Chinese Spy, Pelosi Still a Steaming Pile." Adams announced the censorship on Twitter, writing, "Google (YouTube) just shut me down."
"The video they deleted is no different from all of my other content. I assume they'll come for the other videos soon," Adams added.
Adams also added that he "invested in the Locals startup that was acquired by Rumble and [is] now a stockholder."