Audio streaming service Spotify has acquired Kinzen – a company that detects and flags "dangerous misinformation and harmful content" within audio content by generating and analyzing audio transcriptions.
Spotify began partnering with Kinzen in 2020. In a blog post about the acquisiton, Spotify said Kinzen's technology helps Spotify "analyze potential harmful content in multiple languages and countries."
Kinzen has previously received funding from tech giant Meta and Poynter's International Fact-Checking Network (IFCN). IFCN partners with Meta to "fact-check" posts on its platforms.
Kinzen also works with "content moderation service providers engaged by large technology companies," consults with "public policy makers seeking to better understand and respond to harmful content," and has previously partnered with other fact-checkers to detect "climate misinformation in audio."
Kinzen's technology works by using machine learning models to detect and flag "harmful language, claims, narratives, and policy violations" within the audio transcriptions it has generated.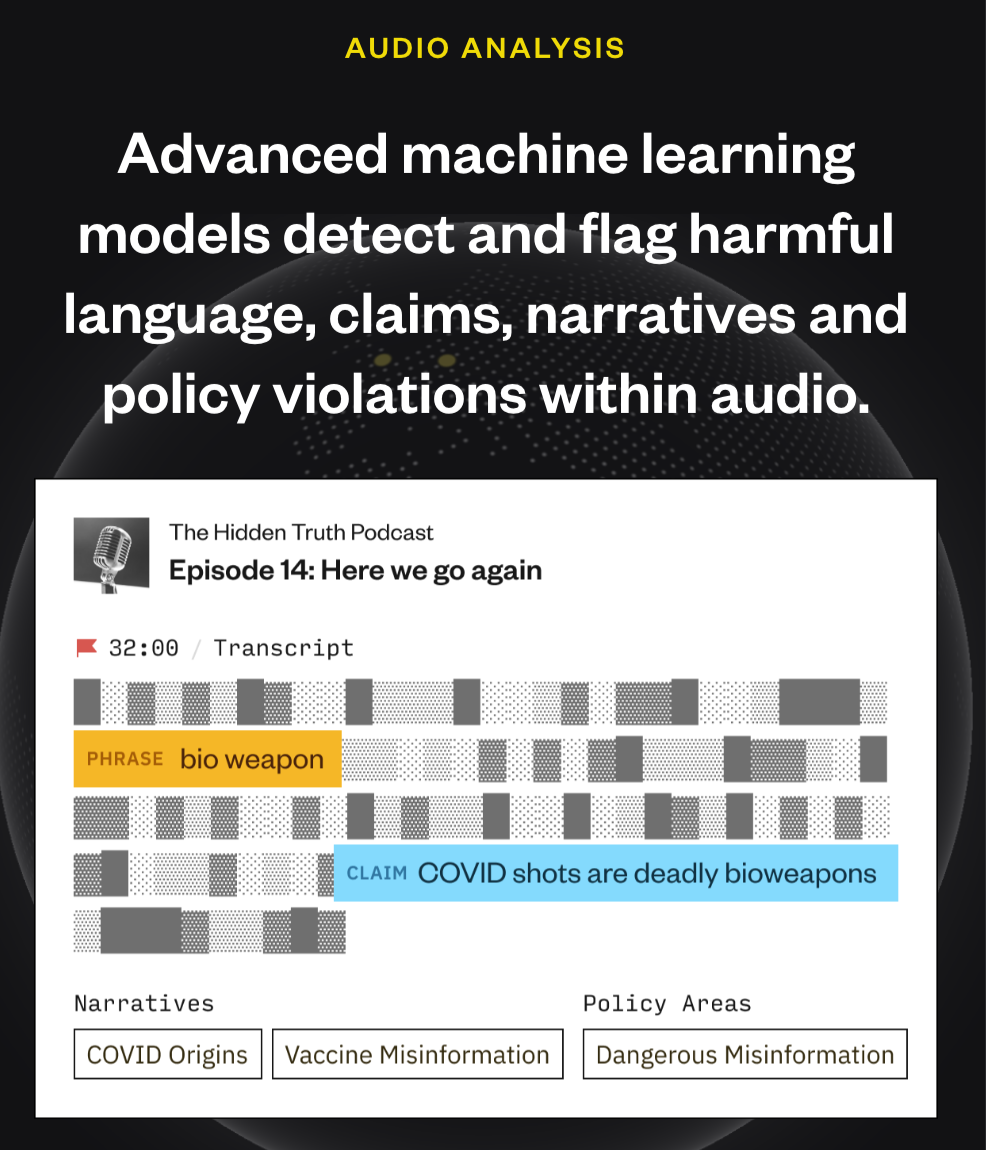 It also applies "risk analysis" to flagged content.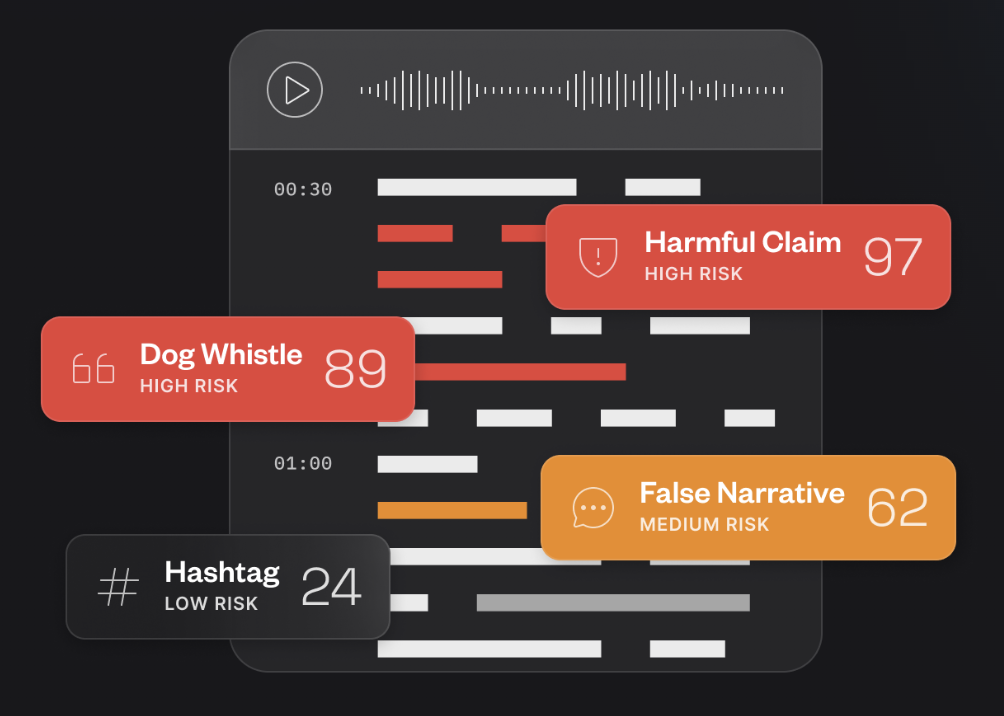 Kinzen uses a "Database of Harms" to train these machine learning models. This Database of Harms is updated daily by Kinzen's network of human "experts" and contains thousands of data points related to "hate speech," "harm," and "misinformation."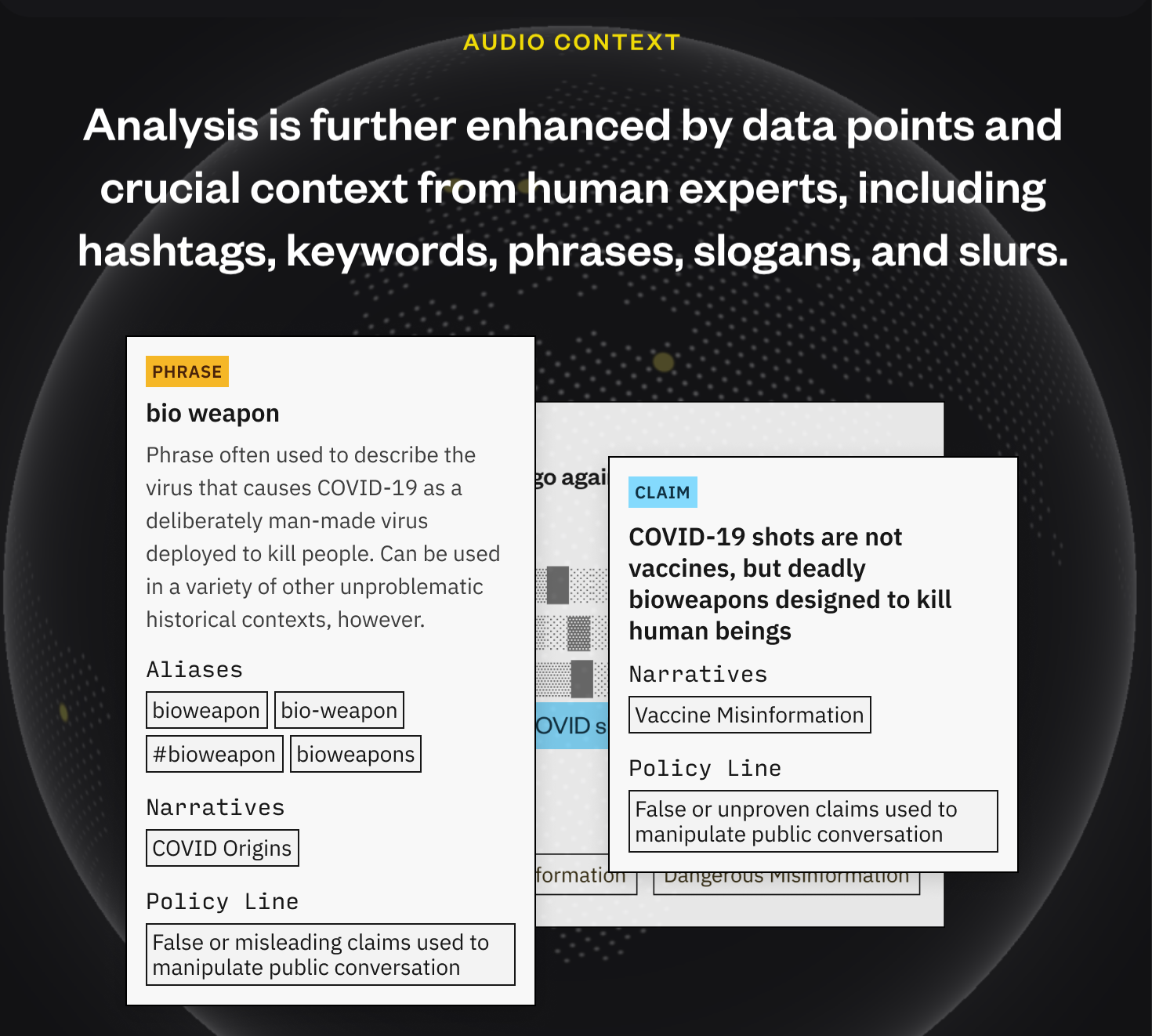 Kinzen also claims that it can provide early warnings on "evolving harmful narratives."
Despite flagging legal speech that it deems to be misinformation or hate speech, Kinzen insists that its work is "consistent with free speech" and claims that free speech is being used as "a weapon against others."
Before acquiring Kinzen, Spotify had censored more than 20,000 podcasts including some podcast episodes from the world's biggest podcast, The Joe Rogan Experience.
Not only has Spotify directly censored content but it has also created a "Safety Advisory Council" to advise on "hate speech" and "disinformation" and announced that it may suppress content that doesn't break any of the platform's rules.
Additionally, Spotify has introduced "authoritative" panels on podcasts about COVID. These panels direct listeners to podcasts from mainstream media outlets.