Twitter locked the account of John Pierce, the lead defense lawyer for Kyle Rittenhouse, over a tweet comparing Rittenhouse to the "unknown patriot" who fired the opening shot of the Battle of Concord on April 19th, 1775 that started the American Revolutionary War.
In the tweet, which has now been removed by Twitter, Pierce wrote:
"Kyle Rittenhouse will go down in American history alongside that brave unknown patriot at Lexington Green who fired 'The Shot Heard Round The World' on April 19, 1775. A Second American Revolution against Tyranny has begun."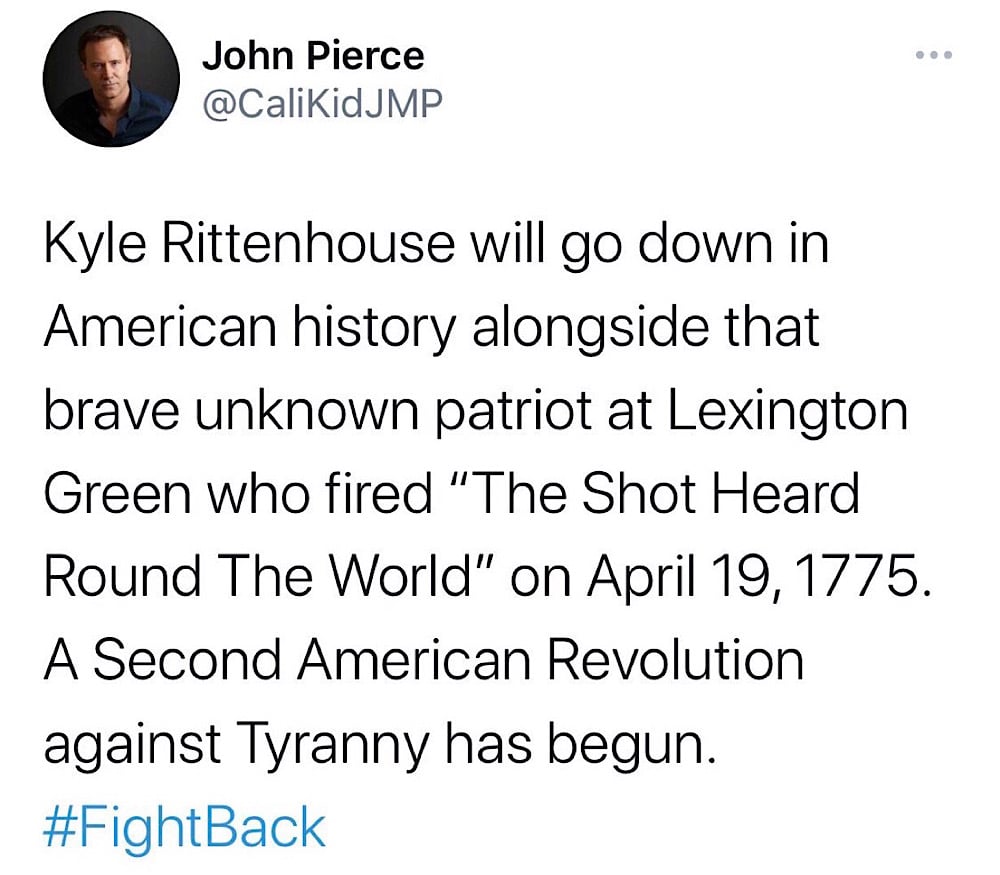 Another of Rittenhouse's defense lawyers, Lin Wood, reported that Twitter had removed the tweet for violating its rules around "glorifying violence" and locked Pierce out of his account. Wood described Twitter's actions as: "Censorship. Plain and simple."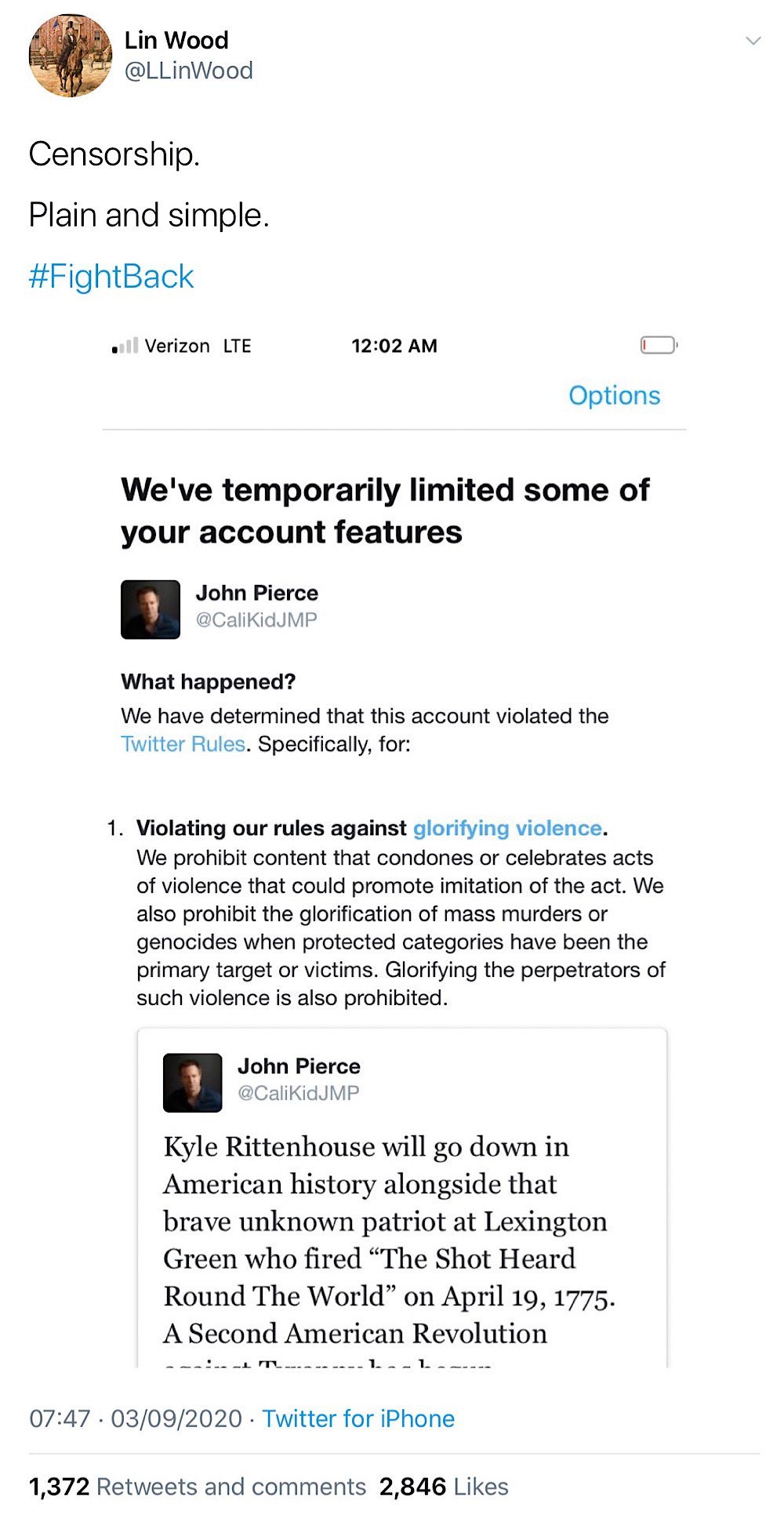 Pierce has been using his Twitter account to advocate for Rittenhouse who has been charged with murder after shooting at men who were pursuing him during a riot in Kenosha, Wisconsin.
In his tweets before the account was locked, Pierce had said Rittenhouse's actions were "100% self-defense" and had also been using Twitter to direct users to #FightBack Foundation – a 501(c)(4) foundation which was set up to fund Rittenhouse's legal defense.
Pierce was unable to promote this legal defense fundraising effort for Rittenhouse and unable to advocate for his client while his Twitter account was restricted.
After the restrictions on his account were lifted, Pierce tweeted:
"I am back from the Twitter penalty box. Twitter has now censored TWO of Kyle Rittenhouse's lawyers. Myself and @LLinWood. I would like to thank Jack Dorsey for handing us yet another lawsuit."
This is the second time in two days that a lawyer on Rittenhouse's defense team has been censored by Twitter.
On September 1, defense lawyer Lin Wood was locked out of his account after advocating for his client. Twitter later reinstated the account, admitting the suspension was a mistake.
Wood threatened to sue Twitter after his account was reinstated and accused Twitter CEO Jack Dorsey of "abusing the First Amendment of this country for his own agenda."
When Wood was locked out of his Twitter account, Pierce had accused Twitter of "intentionally interfering with our efforts to raise money for Kyle Rittenhouse's legal defense by censoring Lin Wood."
Not only has Twitter censored two of Rittenhouse's defense lawyers in two days but it has also been purging statements of support for Rittenhouse, claiming that these statements break its rules around glorifying violence.
Outside of Twitter, other Big Tech platforms have mobilized to censor Rittenhouse, his legal defense efforts, and his supporters.
Facebook has branded the Kenosha shooting "mass murder," removed Rittenhouse's profiles, blocked his name from appearing in search, banned praise or support for Rittenhouse, and blocked links to some of his legal defense fundraising campaigns.
Fundraising platform GoFundMe also shut down a campaign for Rittenhouse that had been started by his father while amplifying the campaigns of those who were shot.