After years of hinting that it will be removing the public dislike count, YouTube has pulled the plug on the metric in a move that it claims will "remove targeted dislike attacks (esp on smaller creators)."
Starting today, public dislike counts will be purged from YouTube and dislike counts will only be visible to the video's creator in their YouTube Studio Analytics dashboard. Viewers can still dislike videos but these dislikes will be hidden from public view.
YouTube Creator Liaison Matt Koval acknowledged that public dislike counts help viewers determine whether "it's a good video or not" or if "what a creator is saying in a video is generally agreed with or not."
However, he and YouTube justified the decision to purge this valuable metric by citing internal YouTube research that alleges "groups of viewers are targeting a video's dislike button to drive up the count" because "they don't like the creator or what they stand for." Koval added that "it's much less likely to cause stress and embarrassment if the count isn't visible to the public."
"This…is about protecting all creators and making sure they have a chance to succeed and feel safe in doing so," Koval added. "That's the update. I hope it doesn't cause too much frustration. Honestly, I think you're gonna get used to it pretty quickly and keep in mind, other platforms don't even have a dislike button."
Prior to this change, YouTube creators could choose to disable likes and dislikes on their own videos. However, YouTube claimed that when creators choose this option "they can be bullied and harassed for their decision" and that "ultimately, it's YouTube's responsibility to protect its community, so we've made this change across all videos."
Numerous YouTube creators blasted the removal of public dislikes and suggested the tech giant was making the change to protect large brands.
YouTuber The Act Man added: "Nobody asked for this or wants this. You are only encouraging bad content and clickbait. This will make YouTube an objectively worse platform."
Twitter users also noted that public dislikes help to warn viewers about potential scams and low-quality videos.
"A large dislike ratio is a very valuable way to immediately warn a viewer about scams, false information, and misleading or harmful content," YouTuber Cynical Reviews tweeted. "You going to put so many people at risk of serious harm just to prevent hurt feelings and hide backlash against out-of-touch corporations."
YouTuber AntVenom added: "I disapprove of this. If it were an optional account setting, I wouldn't. How are we supposed to differentiate scam content now?"
However, YouTube rebuffed suggestions that removing public dislikes would benefit scammers by tweeting: "Big sigh, scams are not allowed on YouTube, so this isn't the experience we want you (or anyone!) to have."
Despite YouTube's suggestion that the removal of public dislikes will benefit small creators, one of the biggest benefactors of this change will be YouTube – one of the world's largest and most powerful tech companies.
YouTube Rewind 2018 infamously became YouTube's most disliked video ever in 2018 and still retains that crown today. YouTube Rewind 2019 is also YouTube's sixth most disliked ever.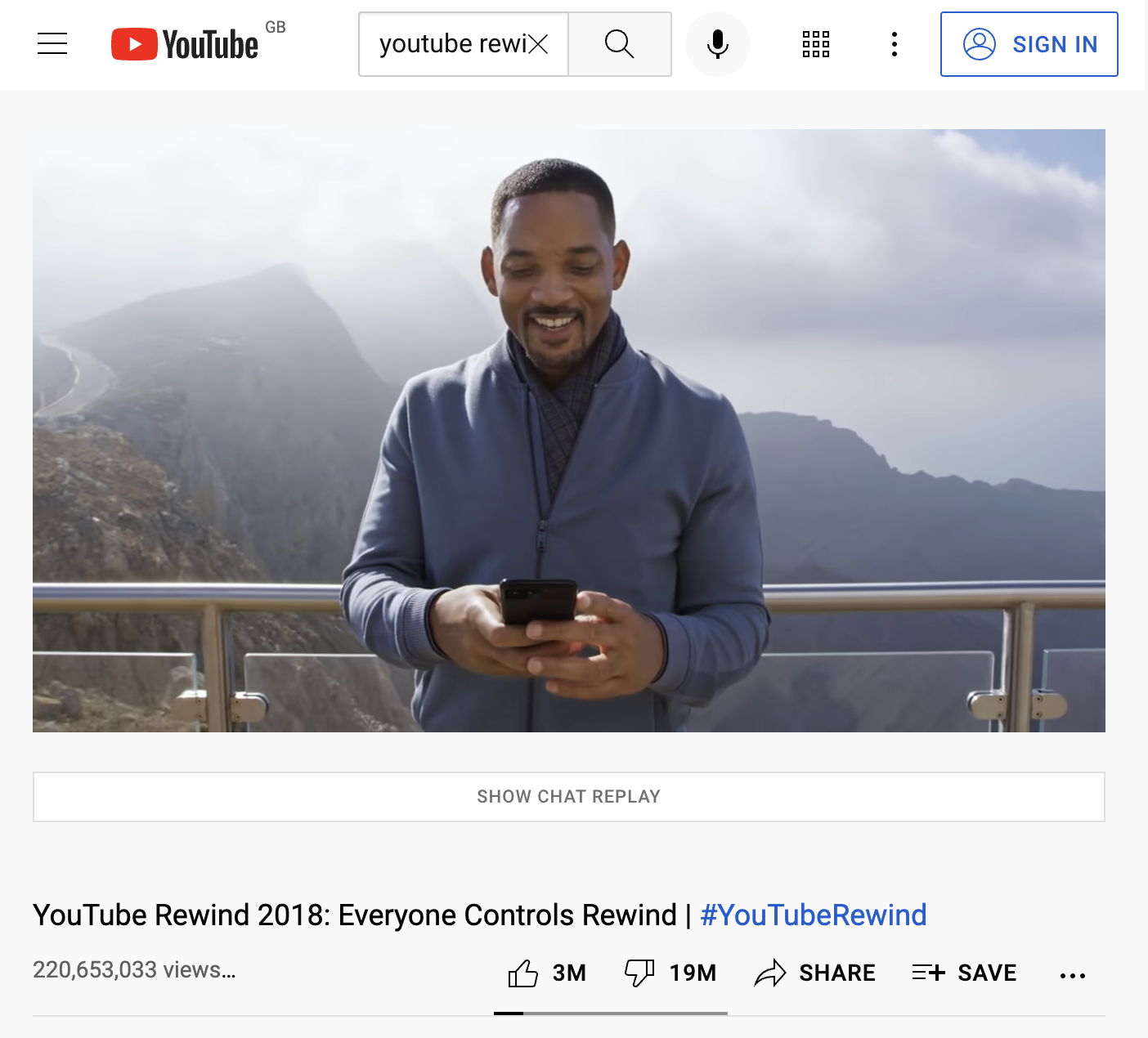 YouTube also started making its intentions to kill public dislike counts public just two months after YouTube Rewind 2018 set the dislike record. However, Koval denied that public dislikes were being made because YouTube Rewind 2018 got lots of dislikes.
Other powerful institutions such as the US government and large corporations will also benefit from this change.
Many videos on The White House YouTube channel have a heavy dislike-like ratio, even after YouTube has deleted more than 2.5 million dislikes from the channel.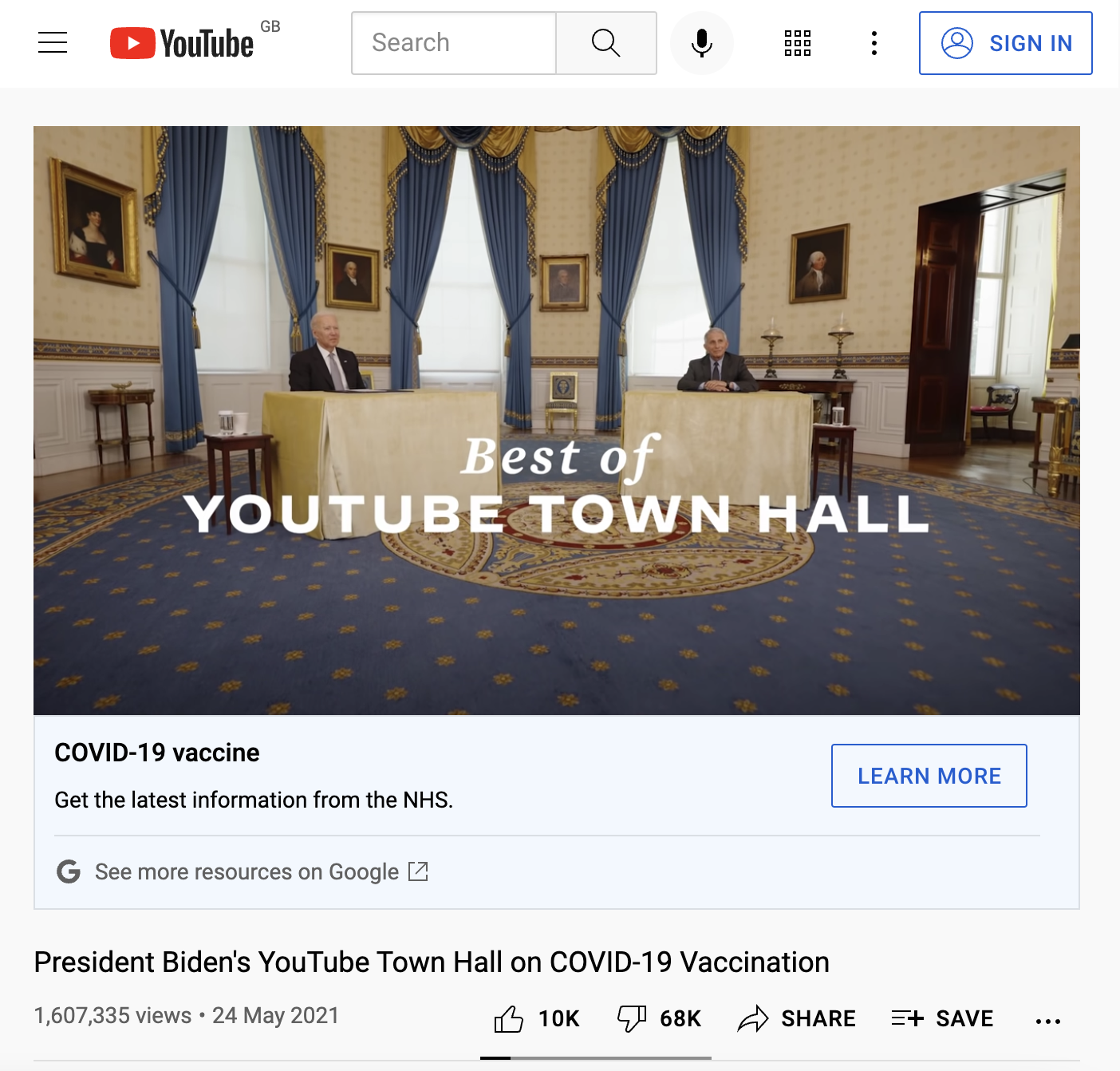 And multi-billion dollar companies such as Scandinavian airline SAS, men's grooming company Gillette, and games company Nintendo have also posted heavily disliked videos.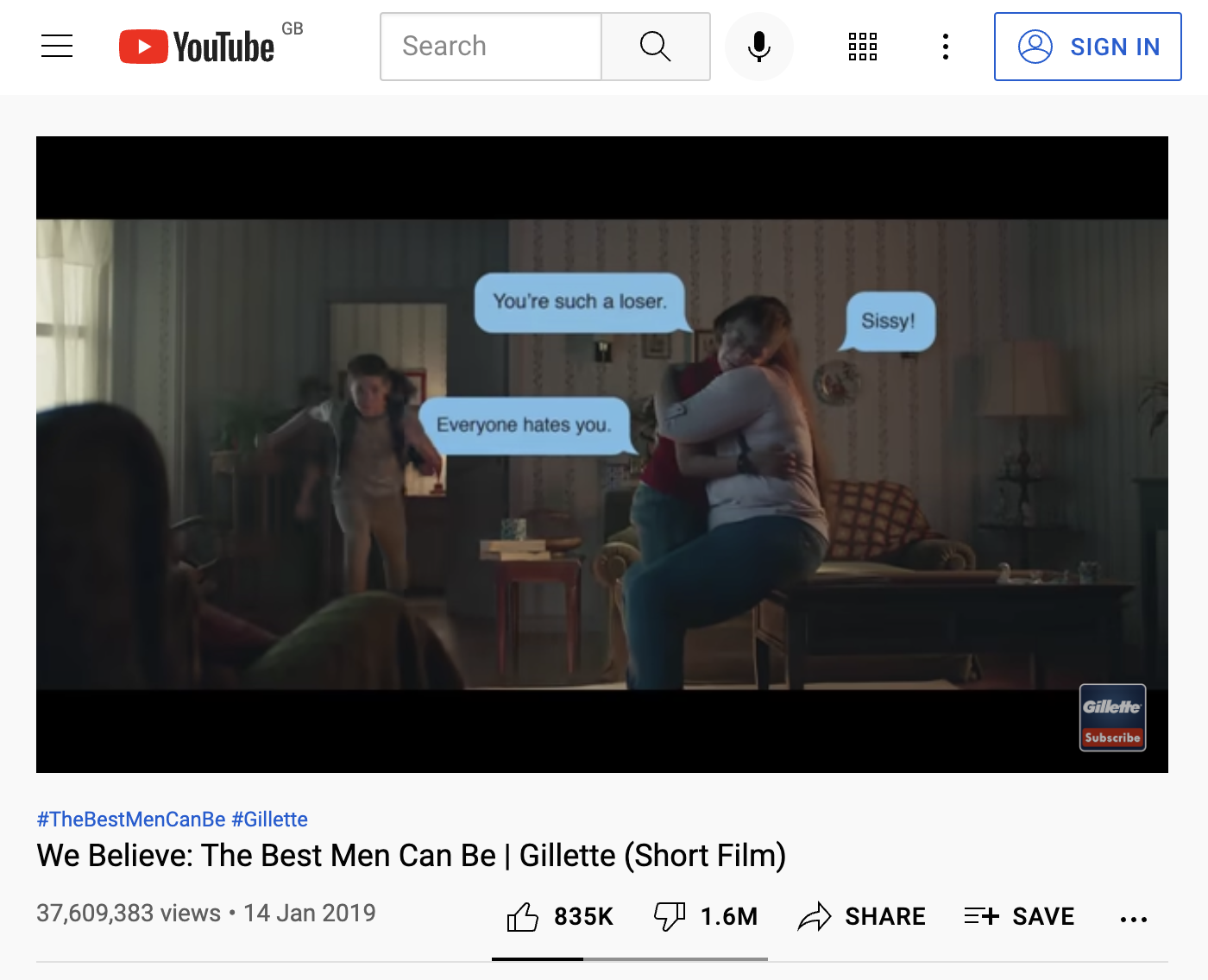 Not only are these benefactors the opposite of the small creators that YouTube claims will benefit from the removal of public dislikes but most of the dislikes on these videos were not "targeted dislike attacks."
Many viewers disliked the 2018 Rewind because it focused on celebrities instead of creators while the 2019 Rewind was panned for being uncreative. And the heavily disliked SAS, Gillette, and Nintendo videos were disliked because they were pushing messages and products that were unpopular with viewers.
Now, under YouTube's new rules, these heavy dislike-like ratios that let the viewers know when a powerful institution is pushing an unpopular message and warn viewers about scams or low-quality videos, will be erased from public view.