PayPal has walked back a policy it published that would have fined users of its financial services $2,500 for spreading "misinformation."
After much backlash against the platform for attempts to police speech and after the company trended on Twitter from all of the people deleting their accounts, PayPal claims that the policy was published in "error."
"An AUP notice recently went out in error that included incorrect information. PayPal is not fining people for misinformation and this language was never intended to be inserted in our policy. Our teams are working to correct our policy pages. We're sorry for the confusion this has caused," a spokesperson wrote.
PayPal's backtrack followed statements from PayPal's founding COO David Sacks, telling people to get their money out of PayPal "right now."
Former PayPal president David Marcus also spoke out against PayPal.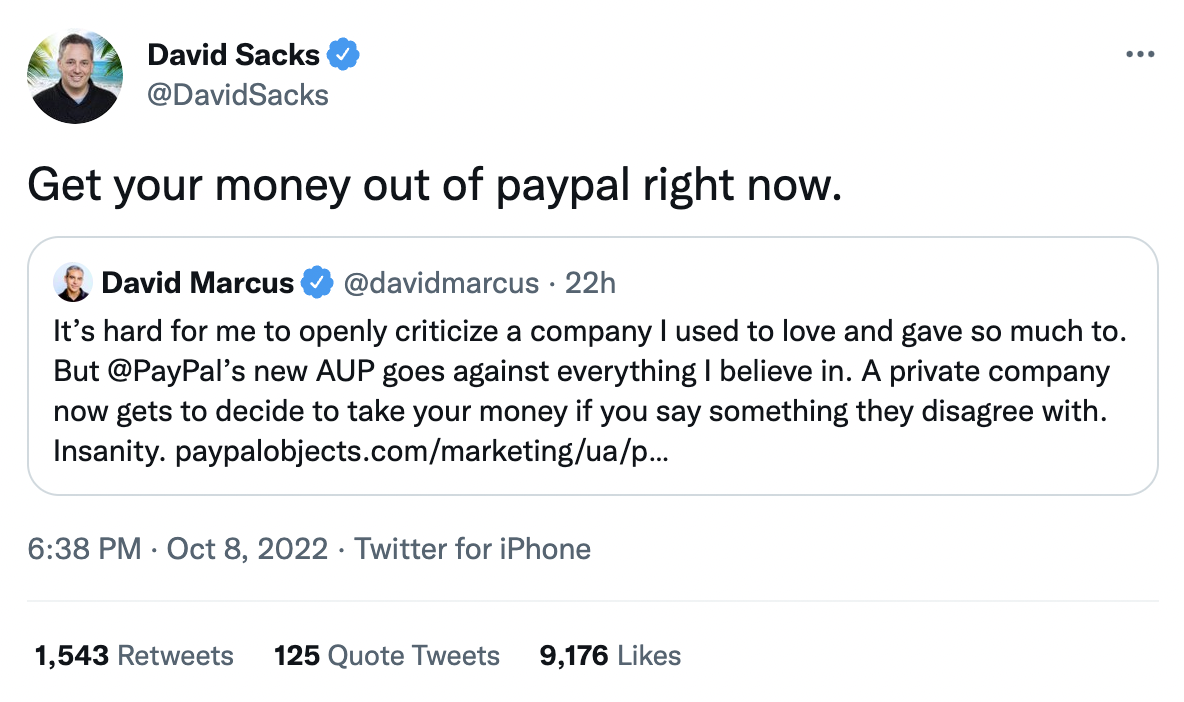 "It's hard for me to openly criticize a company I used to love and gave so much to. But @PayPal's new AUP goes against everything I believe in," Marcus tweeted. "A private company now gets to decide to take your money if you say something they disagree with. Insanity."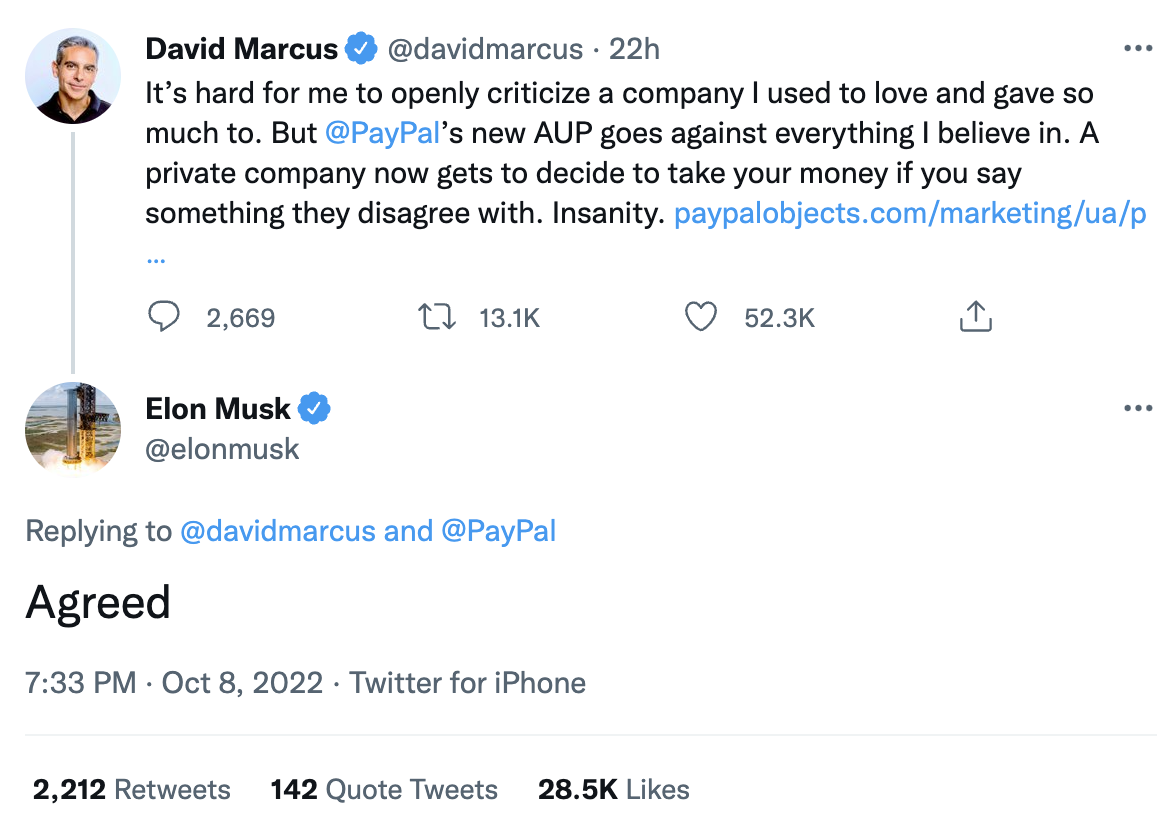 Elon Musk, the founder of X.com which later became PayPal through a merger, replied, "Agreed."
The Acceptable Use policy that PayPal published, expected to come into effect on November 3rd, 2022, said that a violation of the "Acceptable Use Policy constitutes a violation of the PayPal User Agreement and may subject you to damages, including liquidated damages of $2,500.00 U.S. dollars per violation."
"The sending, posting, or publication of any messages, content, or materials" that "promote misinformation," was among the new offenses.
While PayPal has walked back its policy of fining people for sharing "misinformation," it's not yet clear whether PayPal will still consider closing accounts for the same.
PayPal recently came under fire for its growing censorship ideals when it shut down accounts associated with the Free Speech Union (FSU), a UK group that protects those who are at risk of being penalized for exercising their right to free speech, and its founder, Toby Young. In that instance too, PayPal also reneged on the censorship due to publish backlash, with British lawmakers expressing their concerns about PayPal's recent practices.
PayPal also recently came under for banning Gays Against Groomers, a group opposed to the sexualization and gender-related operations of minors.